The 2017 WPT Montreal has come to a close with Montreal's own Maxime Heroux emerging as the Champion. Along with a massive $384,150 payout, the title comes with the Playground Poker Fall Classic Champion's Belt, a spot on the WPT Champion's Trophy, a US$15,000 seat to the WPT Tournament of Champions, a stunning Hublot watch, and of course poker immortality as a WPT Champion.
Past champions in this event have been Mike Sexton (2016), Jared Mahoney (2015), Jonathan Jaffe (2014), Derrick Rosenbarger (2013), and Jonathan Roy (2012), and the event has also seen historic runs by players like Ema Zajmovic (final table 2016), Rainer Kempe (first big tournament score in North America), and Mukul Pahuja (back to back final tables), among others.
This WPT Main Tour stop was a $3,500 + $350 NL Hold'em event featuring three Day 1s next-day re-entry and a huge $2,000,000 prize pool guarantee. It featured three Day 1s, each of which played through 10 60-minute levels. Everyone who survived a Day 1 returned for Day 2 when the entire field was brought together in a single room for the first time.
There were a total of 606 entries in the event and of that total, 234 players qualified for Day 2. With 76 spots in the money, the bubble was a long way off at the beginning of Day 2 – and it finally arrived following the dinner break after more than 8 levels of the 9 scheduled for Day 2. Eric Danis was the player eliminated on the bubble.
Bubble time in the tournament brought some significant changes to the event that are also being widely rolled out for the WPT Main tour. First, when there were 10 tables remaining (90 players), the tournament was converted to an 8-handed event. Second, when the tournament was one table off the bubble (around the same time), the Action Clock was introduced. The Action Clock introduces a 30-second countdown for every player and every action, with players having time extension chips they can use to secure extra time for difficult decisions. Both changes were enthusiastically welcomed by everyone, pros and amateurs alike.
Once the bubble had burst, eliminations proceeded quickly and there were 43 players that bagged chips for Day 3. The day began with all-world pro David Peters as the chip leader, but after play was suspended for Day 4 with 16 players remaining a just over 3 90-minute levels later, the new leader was Eric Afriat. Day 4 was a lengthy affair – it took 5 levels to move from 16 players down to 6: the final table.
When the dust settled on Day 4, the Official 6-handed WPT final table included the following players: Eric Afriat, Maxime Heroux, Derek Wolters, Brendan Baksh, Pat Quinn, and David Peters. The starting lineup was an interesting mix of amateur and pro players, with one WPT Champion's Club member (Afriat) and one player with over $18M in career Live earnings (Peters). Pat Quinn was the chip leader, but as an amateur cash-game player, it was unclear how his game would translate to a competitive final table. Maxime Heroux has almost no published results – but is well-known at Playground as a solid, aggressive player who thrives in both tournament play and cash games.
Final table play was also divided by chip holdings. To start the day there were 3 players under the 20bb threshold and 3 above it, including David Peters. The first level-plus of play saw no eliminations, but while Derek Wolters lightly chipped up, the other two short-stacks couldn't really gain any traction – although at least in the case of Eric Afriat it wasn't for lack of trying.
Shortly after the first break, David Peters broke the ice and left the tournament in 6th place, after which the other two short-stacked players (Afriat and Baksh) followed him to the cashier before too long. Wolters continued to chip up, and going into 3-way play, he was firmly in 2nd place overall.
3-way play saw Maxime Heroux and Derek Wolters flip the lead several times before a famous and almost predictable showdown between the two – they flipped for the massive lead with Maxime taking the hand – and going to heads-up play as a huge chip leader.
Heads-up play lasted for just 16 hands, with Maxime putting Pat under relentless pressure. Unsurprisingly, given the play both of the aggressive Maxime and the cash-game-style Pat, the final hand started rather inauspiciously.
Pat limped for 200K and Maxime Heroux checked his option. The flop was dealt:



. Not much of an action flop… or so it might have seemed.
In fact, Pat moved all in for his last 2.2M – and Maxime made the call!
Pat:



Maxime:


What looked like a dud of a flop was in fact dripping!
The turn came

to give Maxime two-pairs and the river

improved his hand to a full house – and the WPT Montreal Championship!
2017 WPT Montreal Champion: Maxime Heroux, $384,150.00 plus a US$15,000 seat in the WPT Tournament of Champions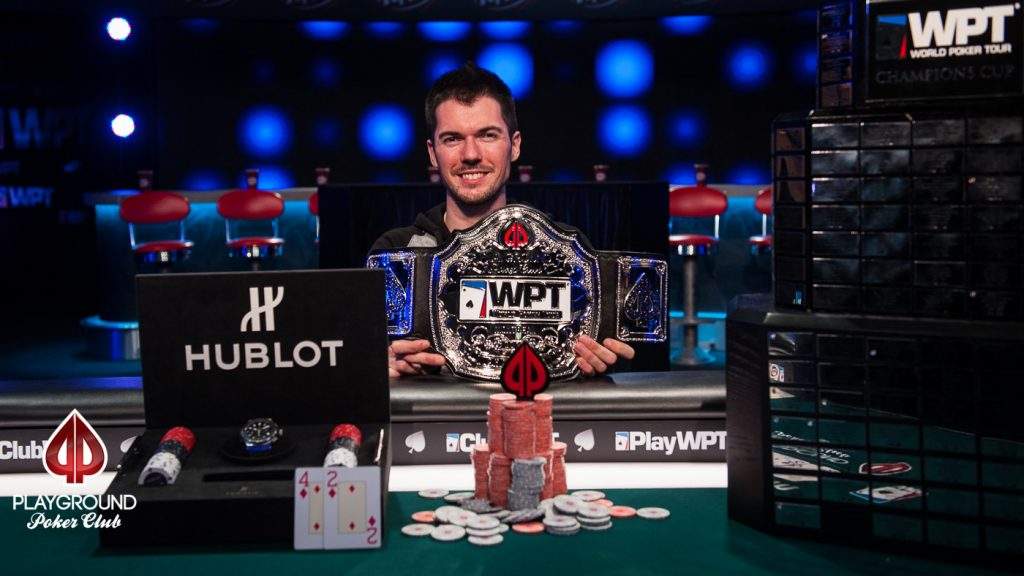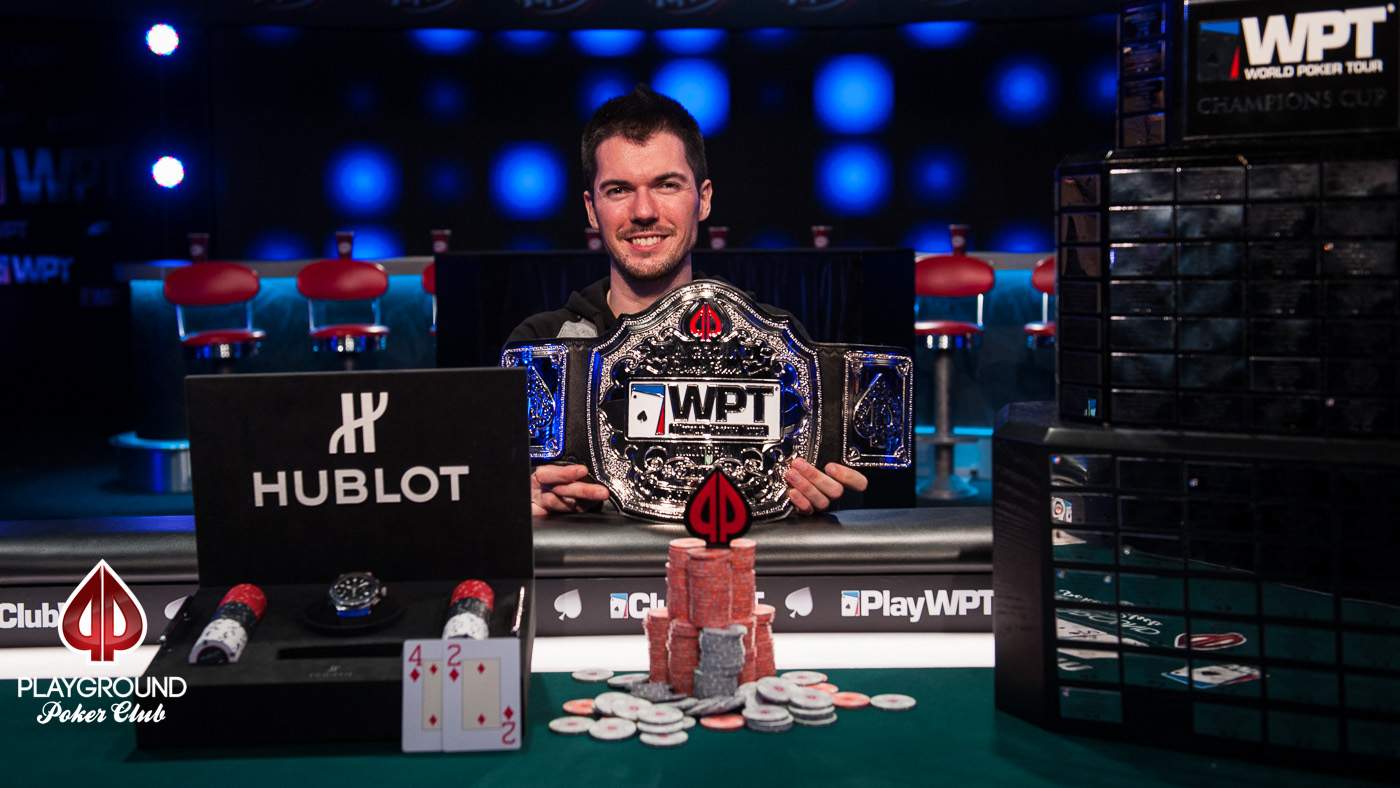 Final hand of play