Right after Eric's elimination, Brendan found a double up through Pat Quinn but was still sitting on just over 10bb – and a couple of antes brought him below that threshold and facing an all-in bet from Derek Wolters in the sb. Brendan made the call and the cards were turned on their backs.
Brendan:



Derek:


The flop was OK for Brendan:



but the turn

was a killer, and he couldn't hit a famous Ace on the river to survive – instead the dealer placed the

.
Derek adds over 1M in chips to his stack on the hand, vaulting him in to second place behind Maxime Heroux but ahead of Pat Quinn, who recently lost a huge pot to Maxime and a smaller one to Derek.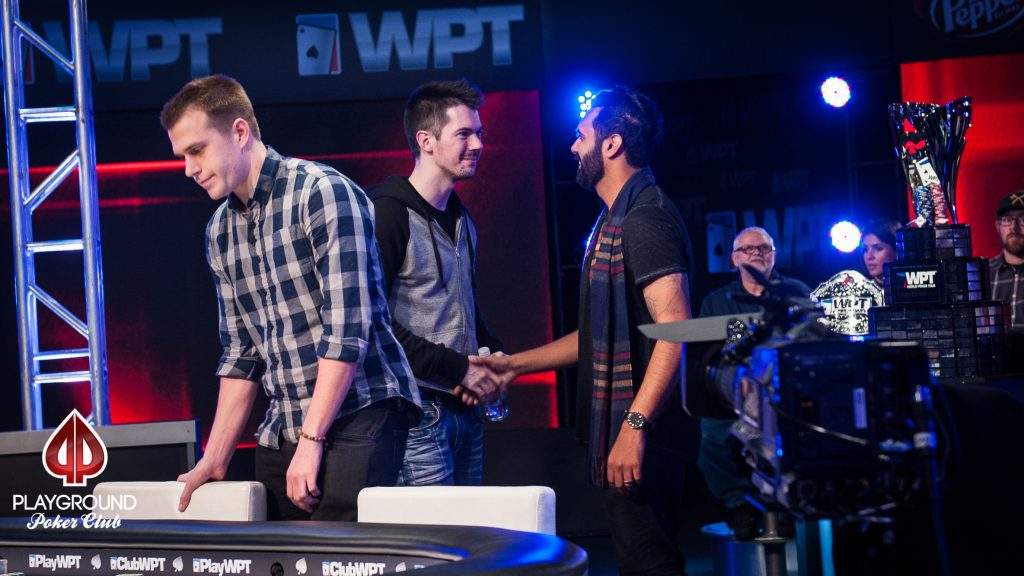 4th place: Brendan Baksh, $124,310.00