Derek Wolters made an impressive showing on this final table, starting as one of the small stacks but methodically and unrelentingly growing his stack and moving up the rankings, all the while passing a few pay jumps along the way. At one point when play was 3-way he even took the chip lead – although leadership has been alternating between Derek and Maxime Heroux for some time.
It's a testament to the guts and commitment of both players that this hand played out the way it did between the two chip leaders in the event. Pat Quinn opened the action from the button with a raise to 350K. Maxime called, and then Derek 3-bet from the bb to 1.2M.
Pat thought for a while but eventually folded, and the clock was on Maxime. After considering all of the options, he shoved his leading stack, presumably hoping to pick up the chips right there.
Derek waited for confirmation of Maxime's stack size but then made the call for the rest of his 6.75M stack.
Maxime:



Derek:


A classic flip!
The flop:



which added straight outs to Derek's overcard outs.
The turn – no help for Derek:

. The river was no better – in fact, it was almost exactly the same:

.
Maxime's pocket pair held, and Derek was eliminated in 3rh place. Maxime, meanwhile, has a huge chip lead going to heads-up play.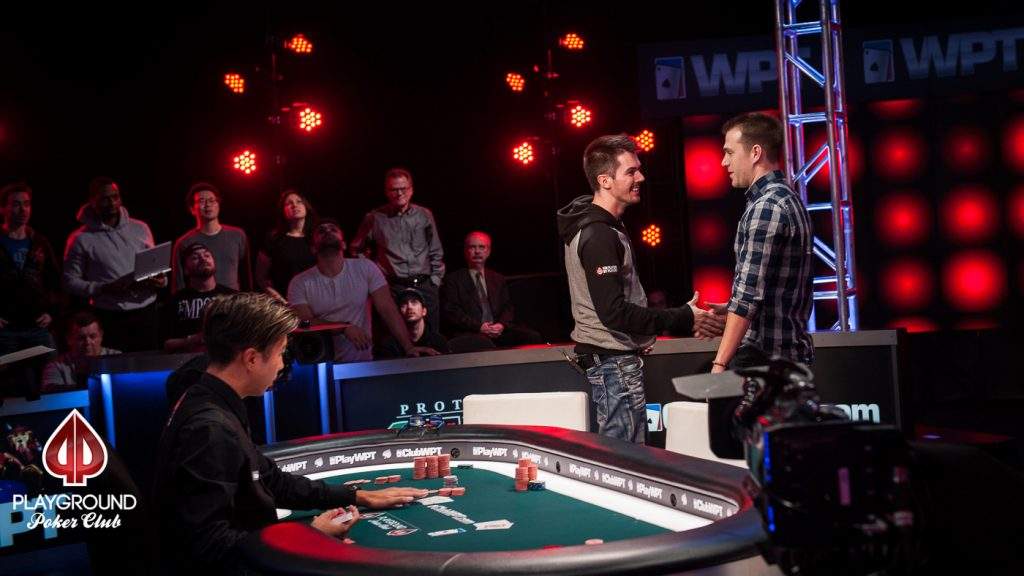 3rd place: Derek Wolters, $173,220.00