Event 11 was a $200 + $20 NL Hold'em tournament for players over the age of 50. 133 seniors showed up for the Event, including many known players, including Stan Parkes, André Boyer, Stuart Taylor, Richard Figiel, Bill Kontaratos, Bot T, Debra Ann Holman, and Armand King, who made it to the final table.
Bob T was the champion of last year's Playground Poker Fall Classic Seniors' Event. He missed the payouts by about 10 spots. Many players, including Bradley J. Vance who missed the final table by a hair, came to us throughout the night with very good words about the venue, whether it was during a break or after they were eliminated. We thank them for their kindness and wish them good luck in their future competitions.
The final table played for about 2 and a half hours, during which very few hands were played post flop, due to the tough blind augmentations. In the end, the blinds were 50K/100K, and Georges Rombotis made it 300K to go. Éric Guindon announced all-in, and Georges called the bet, holding an ace in his hand. He flopped trips deuces, and so ended the Seniors' Event (full hand below).
Congratulations to all winners!
Champions of the Seniors' Event: Georges Rombotis – $4,762.00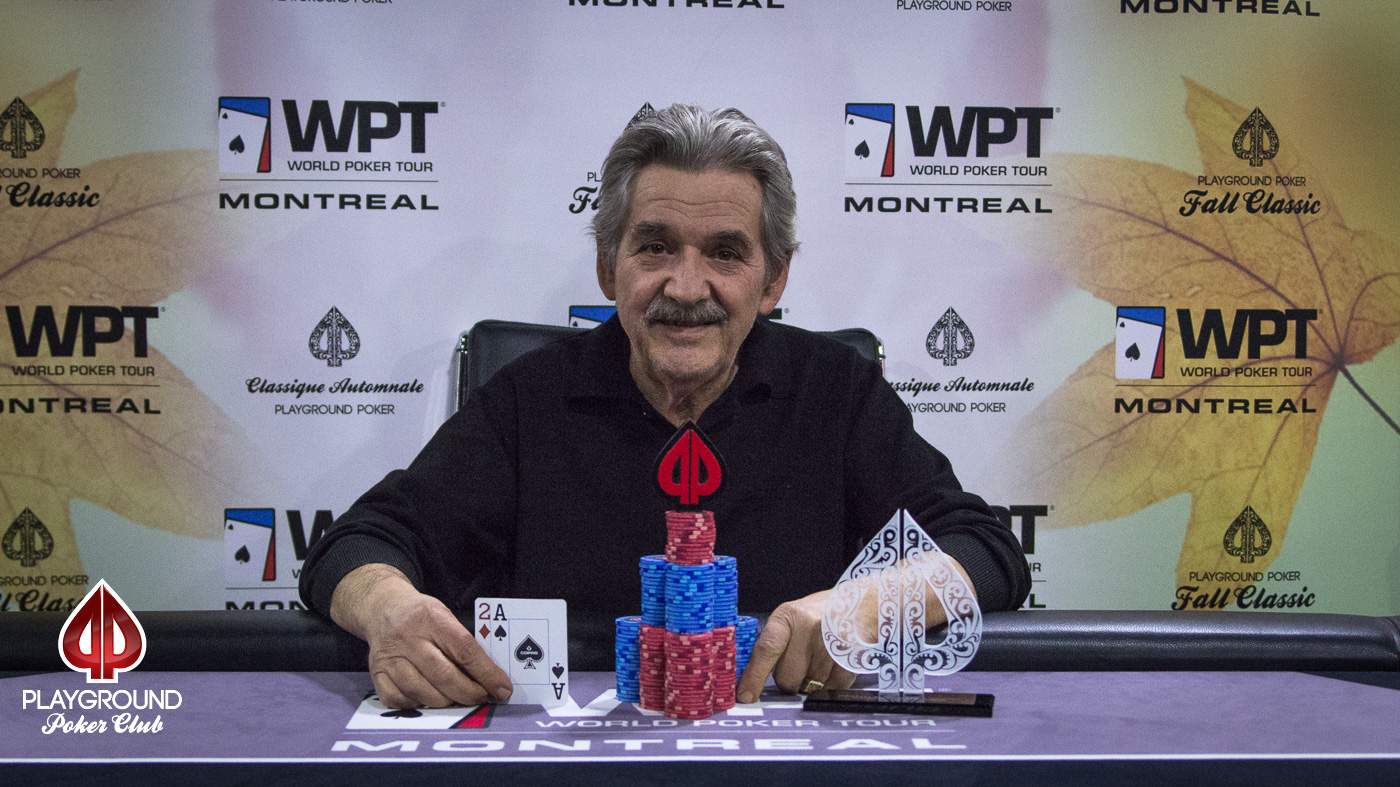 Runner-up: Éric Guindon – $3,855.00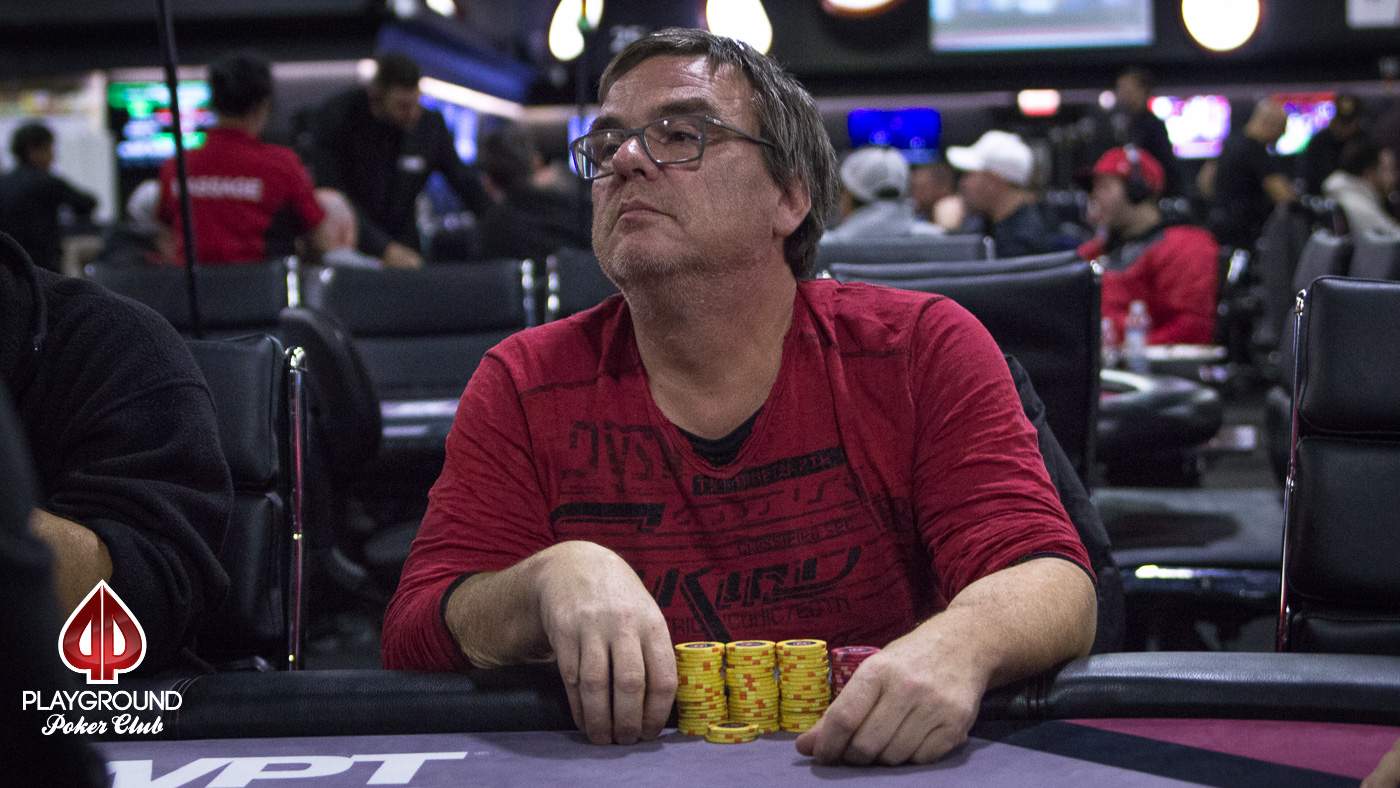 Last hand of play: