After 2 days of high level PLO action, Manfred Gunther, an experienced local player, took down the $500 + $50 Pot Limit Omaha Event.
The tournament spanned 2 days, and welcomed 53 players, 10 of which re-entered within the first 6 levels of play. After 12 levels of 30 minutes, only 14 players still had chips and bagged them up for tonight's final showdown. Among them were Sébastien Leboeuf, chip leader at the time and playing his first Live PLO tournament, Raymond Latinsky, who proved to be a very skilled PLO player, the colorful Joey "Birdman" Boczek, and of course Manfred Gunther.
Day 2 started slowly, almost nonchalantly, with some players enjoying a meal, and no one seemed to be in a rush. However, after more than an hour and a half of play, 3 players fell within 20 minutes, and 2 more about a half-hour later, which sent the Event to the final table.
Manfred Gunther started strong. It wasn't long before he had twice as many chips as anyone else. At that point, he got it in pre-flop with the second in chips, Raymond Latinsky. He managed to pull the upset in that hand, and so he was propelled way in front, after taking out the player whose play was most respected by our Champion. After that, it was a landslide. One by one they fell, and although Pirooz "DoubleO" Bayat knows what he is doing on a PLO table, he could not cope with Manfred's crushing chip lead.
He managed to gain a few chips at first, by was finally ground down under the weight of his opponent. The final hand is pictured below. Pirooz took $6,505 for his amazing run, and Manfred wins $11,000 and the stunning PPFC Champion Trophy.
Congratulations!
Our $500 + $50 PLO Champion: Manfred Gunther – $11,000.00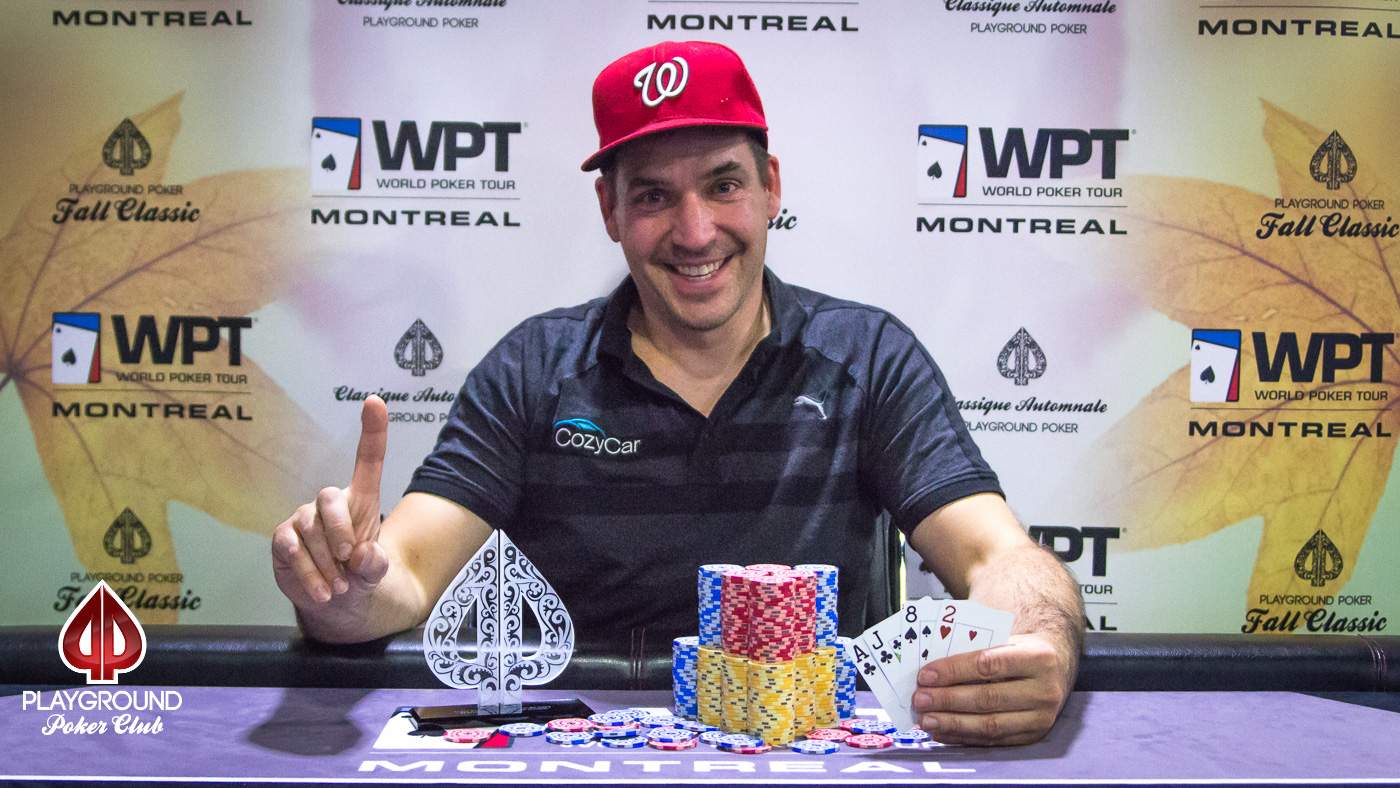 Runner-up: Pirooz Bayat – $6,505.00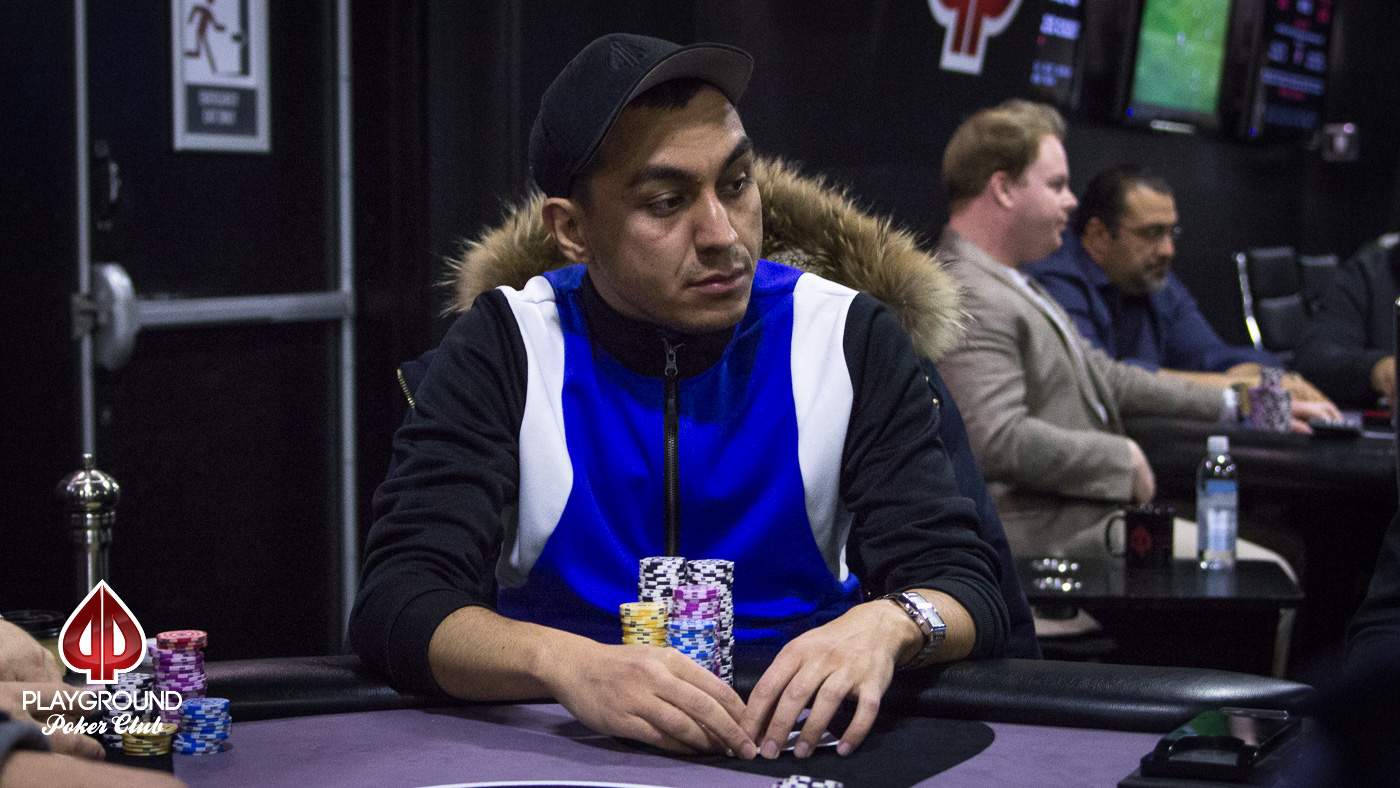 Shot of the heads-up match: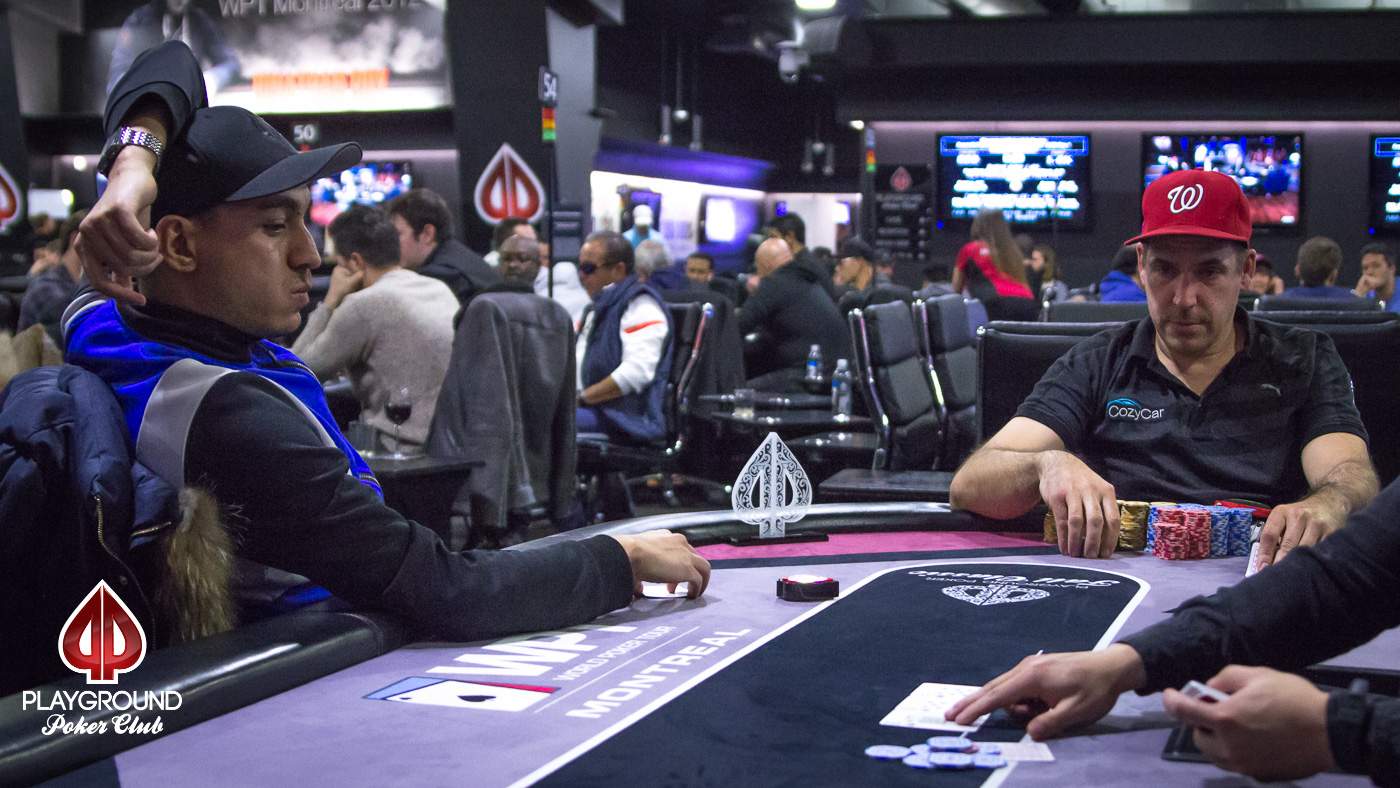 Last hand of play: