Tonight was held Event #15 of the Playground Poker Fall Classic, a $300 + $30 NL Hold'em Freeze tournament with a $20,000 guarantee.
It started in a buzzing room full of cameras and reporters, as Day 4 of the WPT Montreal and the final table of the Second Chance Event were unfolding simultaneously. After a few hours though, our players had the whole room to themselves, and they played until the wee hours of the morning to crown another PPFC Champion.
134 players took part, including some of our staff members, some of which ran deep in the Event. Nazareth Maghakian, an assistant manager at the club, was the longest-lasting chip leader. He played a solid game, and ended up in 5th place.
Karim-Olivier Kamal, a regular final tableist in Playground Events, also did a great job, and it looked like he was going to get to the duel, but a rough river hurt him badly, and he later had to settle for 4th place.
When Armah Attoh was eliminated in 3rd place, Julie Payette, a Playground dealer, was facing Pawan Braich, who was the star of the final table. He was more than solid throughout the in-the-money portion of the Event, and as soon as he got a comfortable lead, there was no stopping him. He put his opponents to the test on every single occasion, and was a monster in front of Julie.
She knew that she could only push back and get lucky once or twice before she could actually start playing heads-up poker against Pawan, but she came in second on her first try (full hand pictured below).
Her participation in the heads-up match got her $7,084, while Pawan's win was worth $9,300.
Congratulations!
The $330 Freeze Champion: Pawan Braich – $9,300.00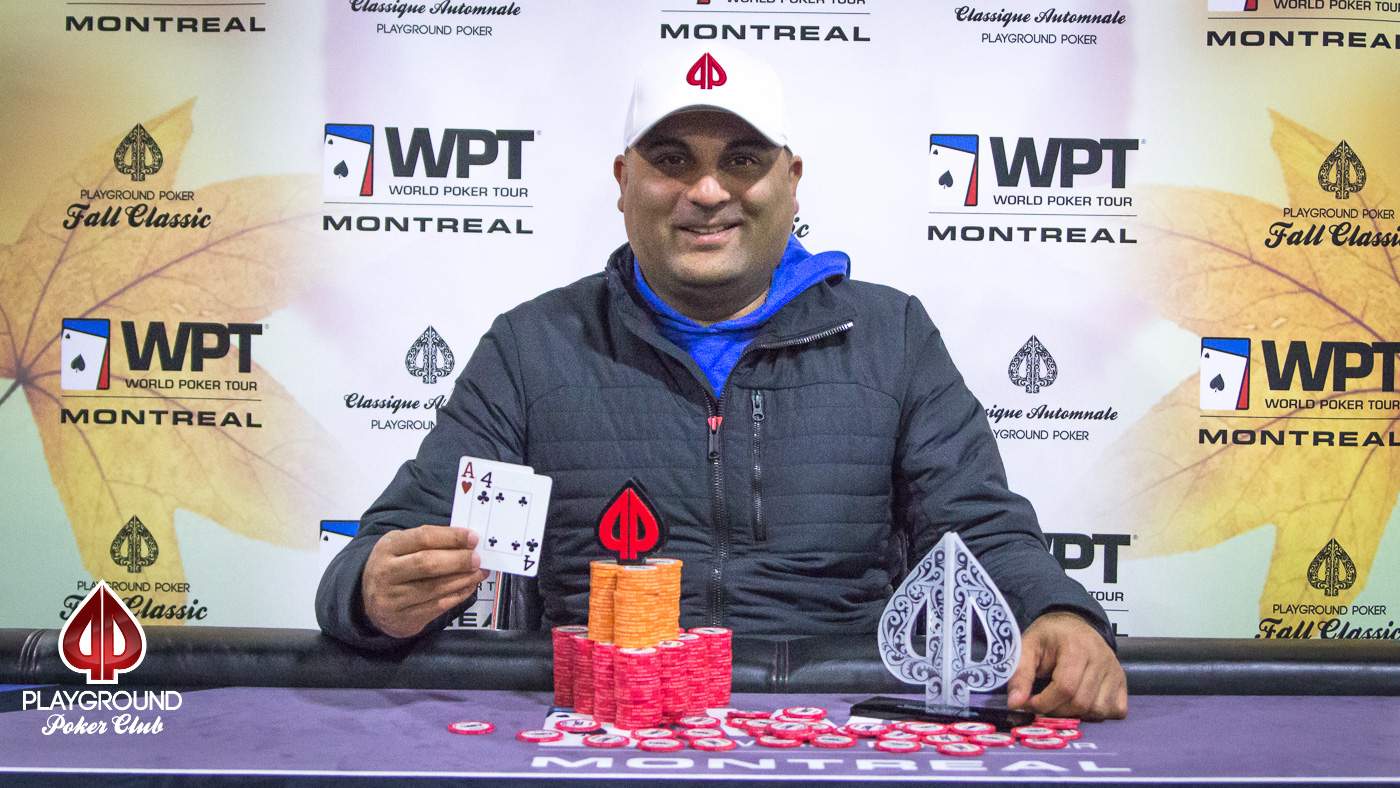 Runner-up: Julie Payette – $7,084.00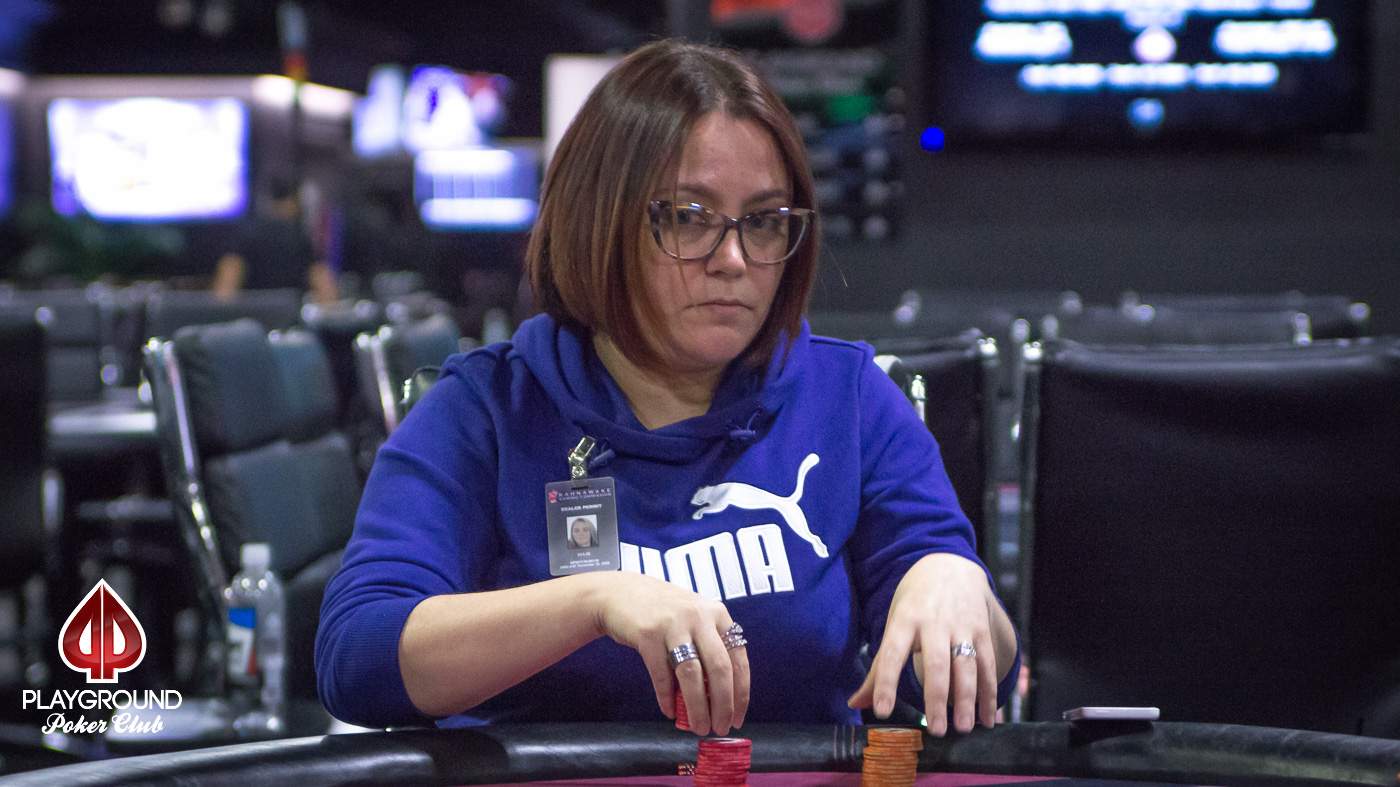 Last hand of play: