Event 8 was a $1,100 50/50 Bounty. Upon registration, every player received a $500 Bounty chip to be surrendered to the player who eliminates them. The $100,000 guarantee was blown out of the water by the massive response of 188 players. In the field, many strong tournament players were found, some of which made it all the way to the final table.
The final table featured Kevin MacDonald (9th), Michael Malm (8th), Ruben Perceval (7th), Patrick Braga (5th), Stuart Taylor (3rd) and of course, Dilovan Hussein (1st). Those were the most common faces, but all finalists played a strong game, and that is why they appeared on it.
When Dilovan took out Kevin MacDonald in 9th place, he took a massive lead, earning the first 7-figure stack. After that, a lot of poker was played, and his skilled opponents did not make it easy for him. In fact, he had to cede his driver seat more than once, but always found a way to bounce back.
When the 3-way chop was agreed upon, all 3 players were still playing very seriously, with the PPFC Champion's Trophy, $1930, and bragging rights on line. Andrew MacDonald was the first to fall, and went to the cashier with a ticket worth $15,450.
Shortly after, Dilovan limped on the button with


, and Stuart Taylor thought he needed to put the pressure on, being behind in chips. He went all-in with


, and Dilovan snap-called, happy to have set a successful trap.
Well done!
Event 8 Champion: Dilovan Hussein – $17,380.00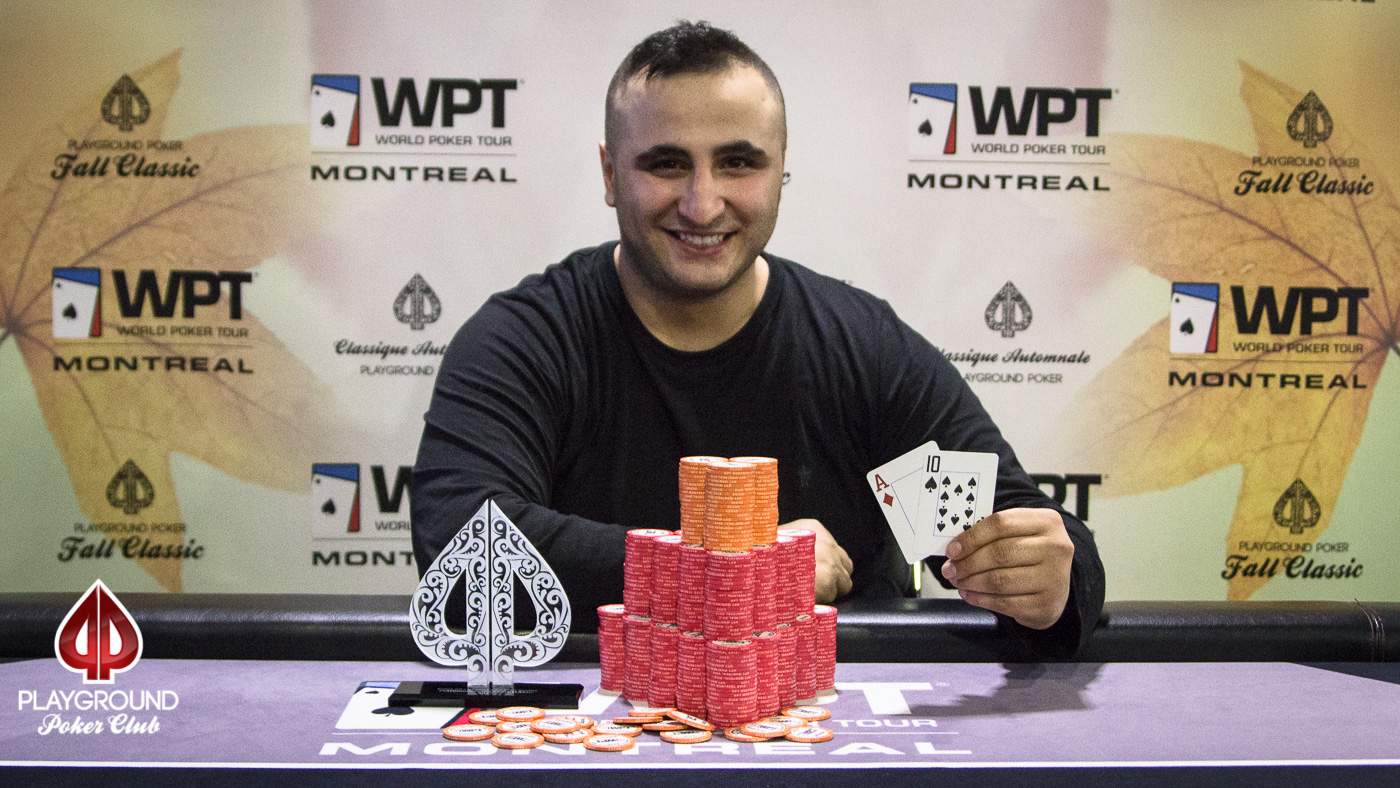 Runner-up: Stuart Taylor – $15,450.00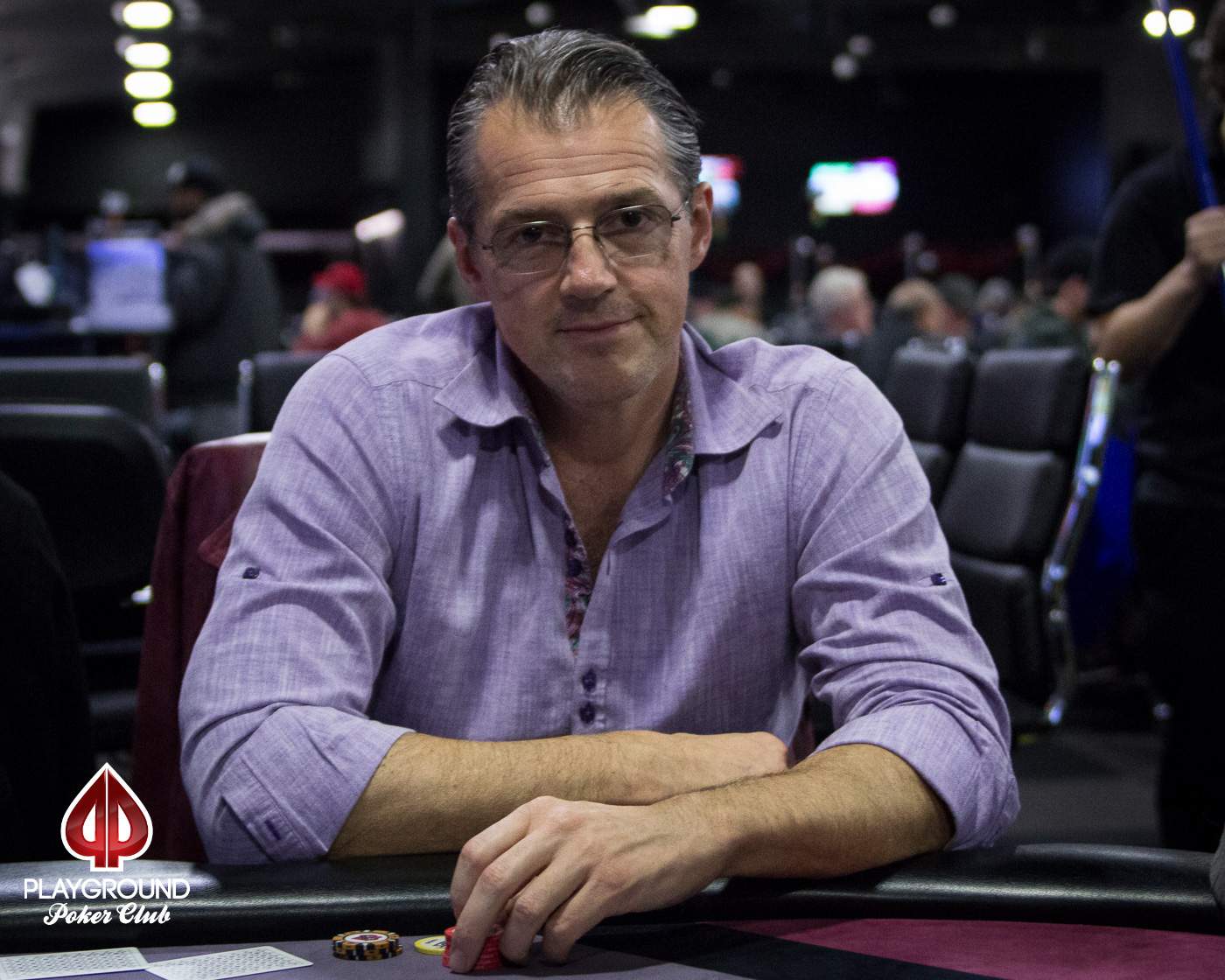 3rd place: Andrew Macdonald – $15,450.00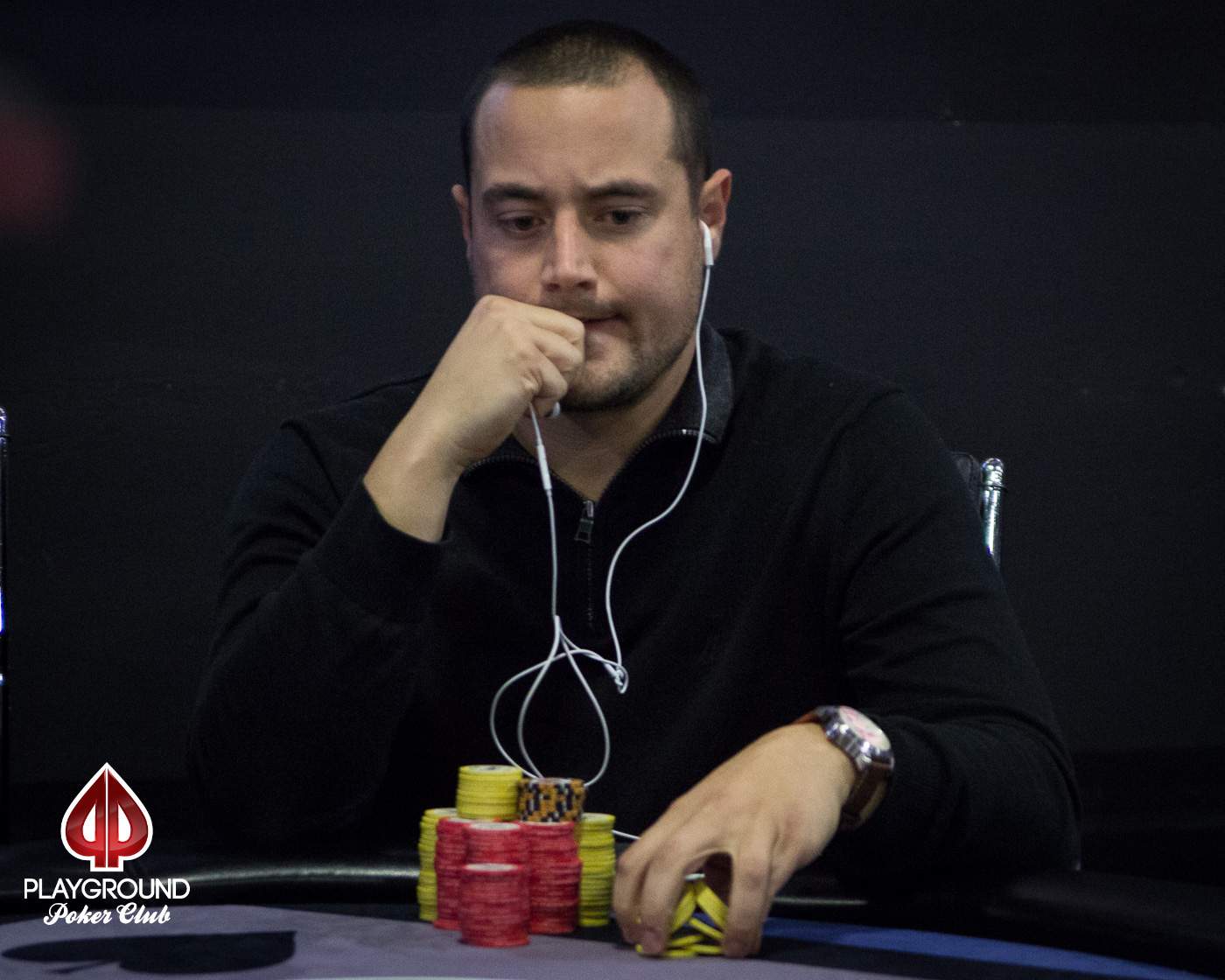 Last hand of play: