After about 43 hands of heads up play between competitors that saw the lead swing one way and then the other, Seth Davies has defeated Ruben Percival to emerge victorious in the partypoker.net WPT Canadian Spring Championship!
After a long stretch of play during which the players had relatively even stacks, Ruben slowly started to accumulate chips until at one point he was the clear leader in the tournament – only to have the stacks return to about even when Seth hit a

on the river to make bottom pair and take a big pot. They exchanged the lead a couple of times after that, but the general trend was in Seth's favour – and eventually Seth had a 3-1 advantage and the clear momentum in the tournament.
On the final hand of play, Seth raised to 275K and Ruben defended his blind – the players went to the flop.
Flop:


Ruben was first to act: check. Seth bet 375K and action returned to Ruben, who raised to 1.075M.
With top pair/good kicker and back door flush possibilities, Seth made the call. The dealer set out the turn card.
Turn:

Ruben had just over a pot-sized bet left in his stack, and chose to lead out to 800K. Seth made the call.
River:

Ruben shoved – he was all in on the river… and Seth went into the tank. He was clearly feeling the pressure, required to make a hero call to potentially end the tournament – or to take a huge hit to his stack. Eventually, with a huge sigh, he made the correct call and with that, Seth Davies is our Champion!
2016 partypoker.net WPT Canadian Spring Champion: Seth Davies – $256,390.00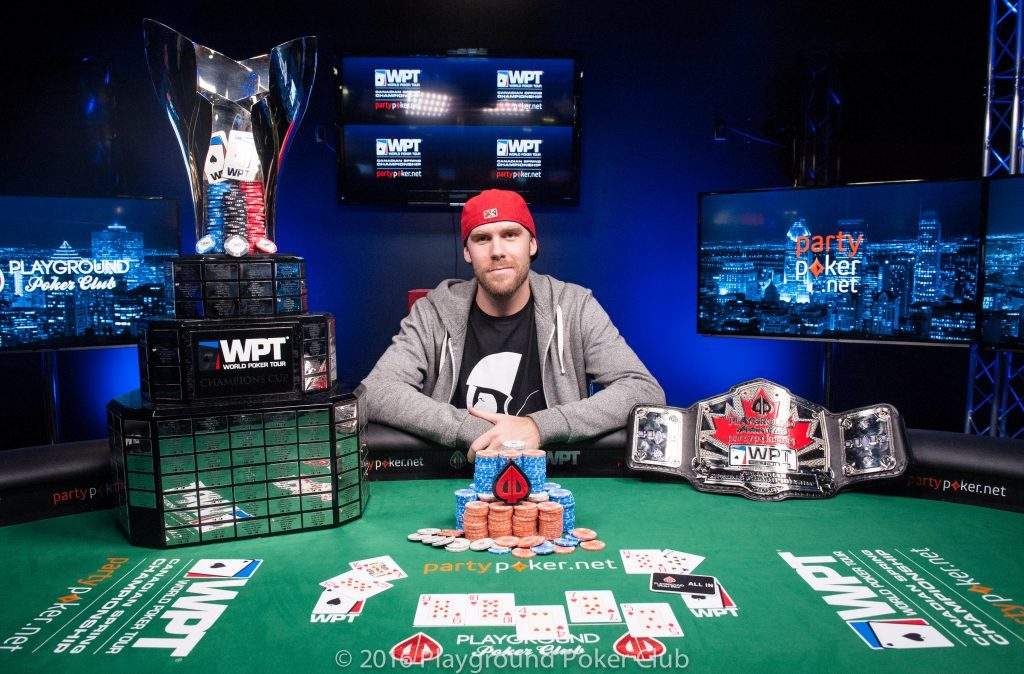 2nd place: Ruben Perceval, $180,088.00