Jean-Philippe Lehoux has just been crowned champion of the first event of the March Power Weekend, the $70 + $10 Mix Max.
Lehoux bested a field of 71 players, in an event that brought the players through a range of formats; the day began 10-handed before quickly moving to 8-handed play. Once the field had been reduced to less than 60, the tables were re-adjusted and play continued 6-handed. The tables were adjusted once again when the field stood at 24 players as they played 4-handed. The 4-handed format soon gave way to a 5-handed final table where the five finalists agreed to an ICM chop of the remaining prize pool.
The turning point in Lehoux's tournament occurred during 4-handed play. In a heads-up pot, Lehoux tried to take his opponent off his hand on the flop by moving all-in with two over cards and an open-ended straight draw. His opponent had flopped top two pair and quickly made the call. Fortunately for Lehoux, the straight draw came in on the turn and he managed to avoid his opponent's full-house re-draw to take down a huge pot that gave him the chip lead at the time. Lehoux was then able to maintain a healthy stack all the way to the final table where the ICM chop gave him $914.00, the lion's share of the remaining prize pool. Lehoux also pocketed an extra $200.00 for outlasting his opponents at the final table.
Congratulations!
Event #1 Champion: Jean-Philippe Lehoux – $1,114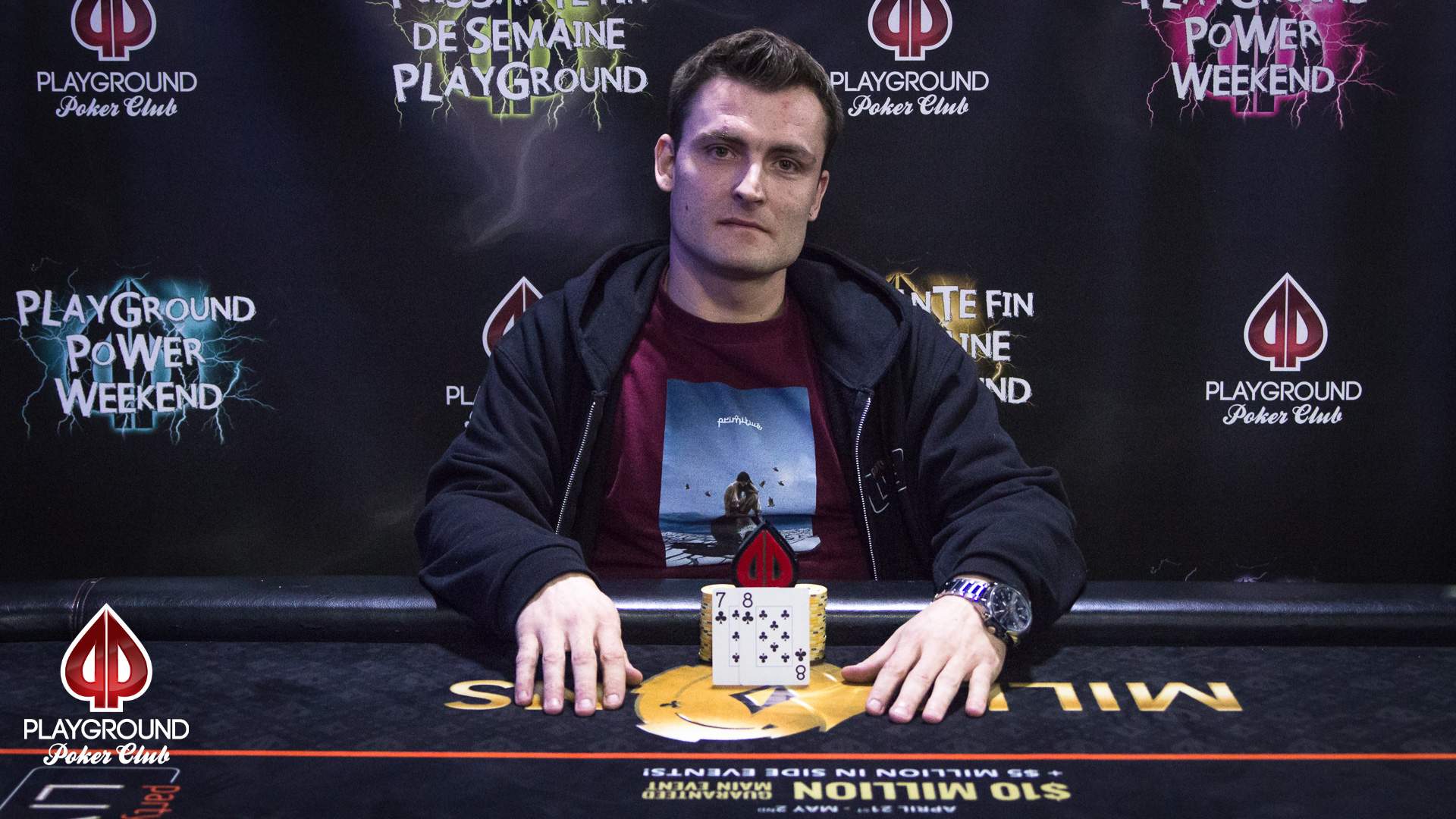 Last hand of play: