Boucherville's own (and Montreal's own, and Quebec's own) Jonathan Duhamel has won the $2,300 + $200 NL Hold'em Second Chance event in the 2017 Playground Poker Spring Classic.
After a bit of an unconventional deal, Duhamel and runner up Martin Finger chose to divide the entire prize pool via chip chop and then flip for the trophy. This kind of deal is not typically permitted in Playground events, but considering the parity of the players' experience levels, an exception was made in this case.
The event began at 11am on May 8th and Duhamel was at the table the minute it opened, despite the fact that a tournament at this buy-in level that starts at that hour is usually a popular target for late reg. He then continued all the way to the very end – a true "wire to wire" victory. At the end of Day 1, Duhamel was 2nd in chips to Finger, and both were quite a ways ahead of the rest of the field.
Both players were perfectly calm today as play continued at a wicked pace, starting just 4 from the bubble, through the bubble, and then down to 4 players remaining. At that point the pace slowed down a bit, and all 4 players made it through almost 2 levels of play until Ryan Yu was eliminated – and then Oren Haziza exited almost immediately.
The minute Oren left the table the players quickly agreed to a deal that paid Duhamel $57,000 and Finger $47,162 and they flipped for the trophy. It took three hands to get the job done, but finally Duhamel won the trophy as well.
Event #7 Champion: Jonathan Duhamel, $57,000.00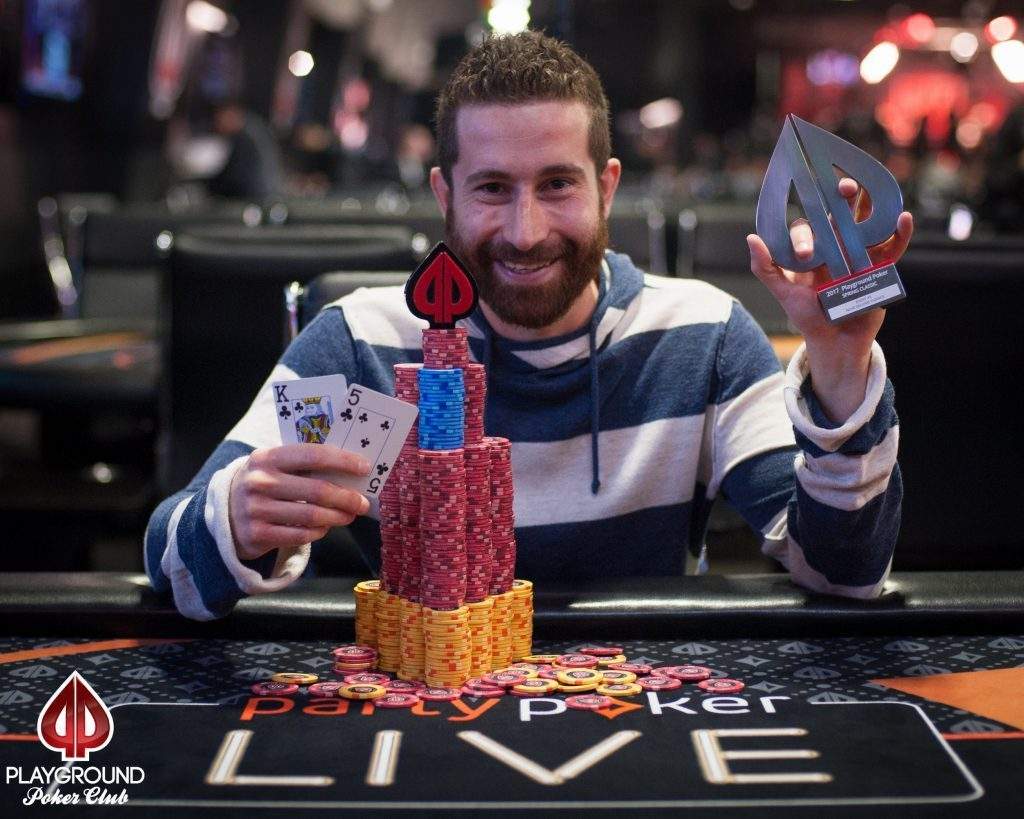 2nd place: Martin Finger, $47,162.00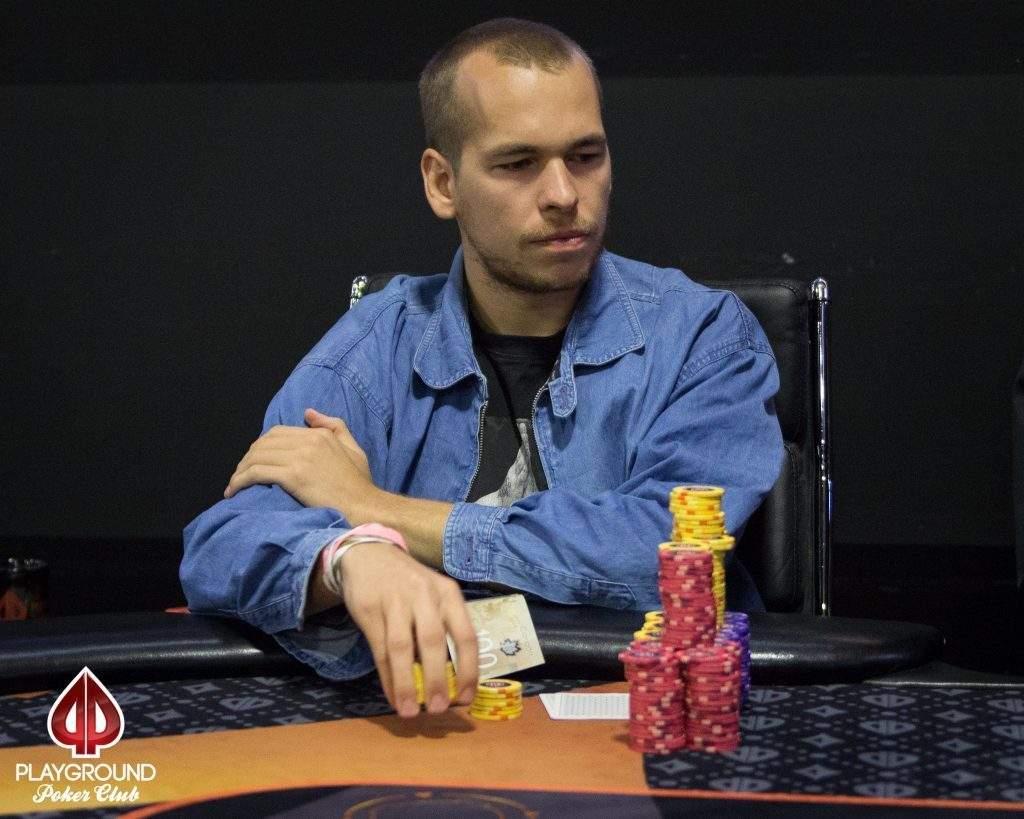 Final hand of play