The Strangers in the Night Charity Event has come to a close after a weekend full of action, and through 30 levels of play, Tam Ho was the last man standing in a 490-entry field.
99 players returned for Day 2 today, and once the money-bubble was passed and the 14 levels of scheduled play were up, only 8 players remained in the tournament. With a final table deal already in place, the remaining players agreed to play out the tournament to completion rather than bag chips onto Day 3.
When the final table was reached, the 10 finalists negotiated a deal to flatted out the payouts, ensuring that everyone collected at least $4,000. The new payouts allocated a $9,000 top prize, with 6th through 10th place locking in $4,000. Action opened-up considerably following the deal, and a few players were sent to the rail in the orbits following the agreement. Before long only 3 players remained, all hovering around the average stack. Alain Lavoie made a move to steal the blinds with


, but was looked up by Cristian Rho who held


. Although he started the hand way behind, Alain managed to connect with the board to double himself up into the chip lead, crippling Christian in the process. Shortly after Tam Ho managed to cripple Alain by flopping a flush versus top pair, and he took over the stranglehold chip lead, as his 8.5 million chip stack towered over his two opponents, who only had around 600K each. Within a matter of minutes, Tam knocked Alain out in 3rd and Christian out in 2nd to claim the win, collecting the $9,000 top prize in the process.
Congratulations!
Strangers in the Night Champion: Tam Ho – $9,000.00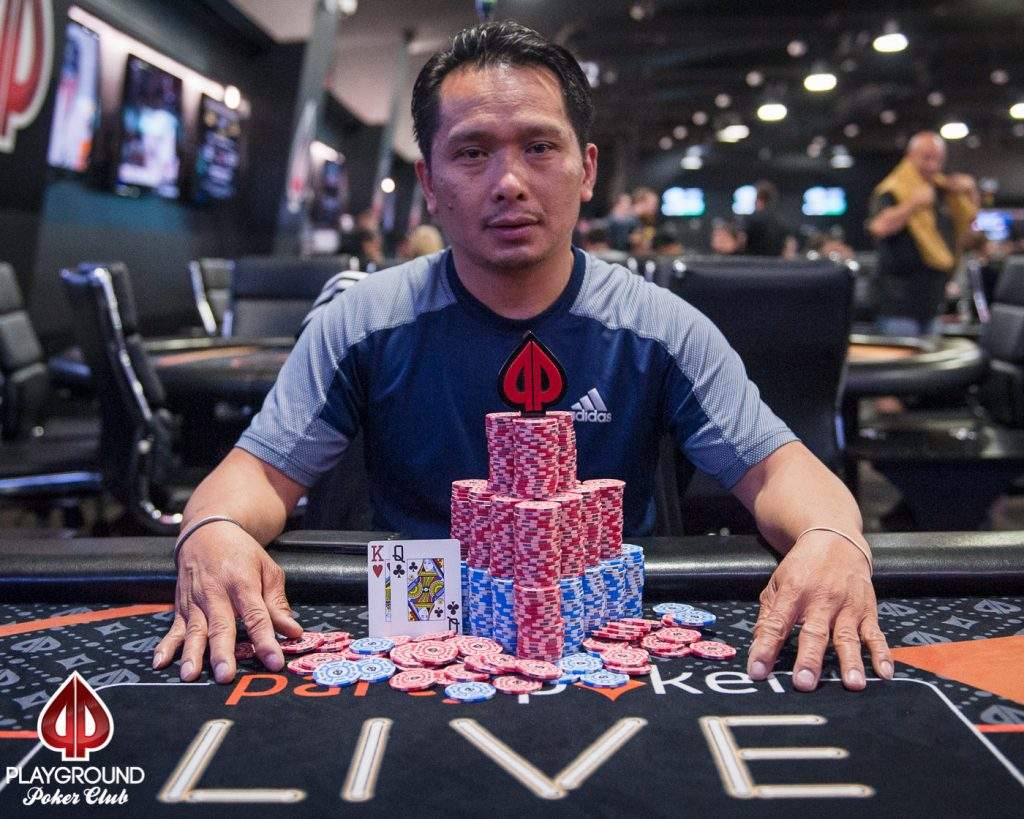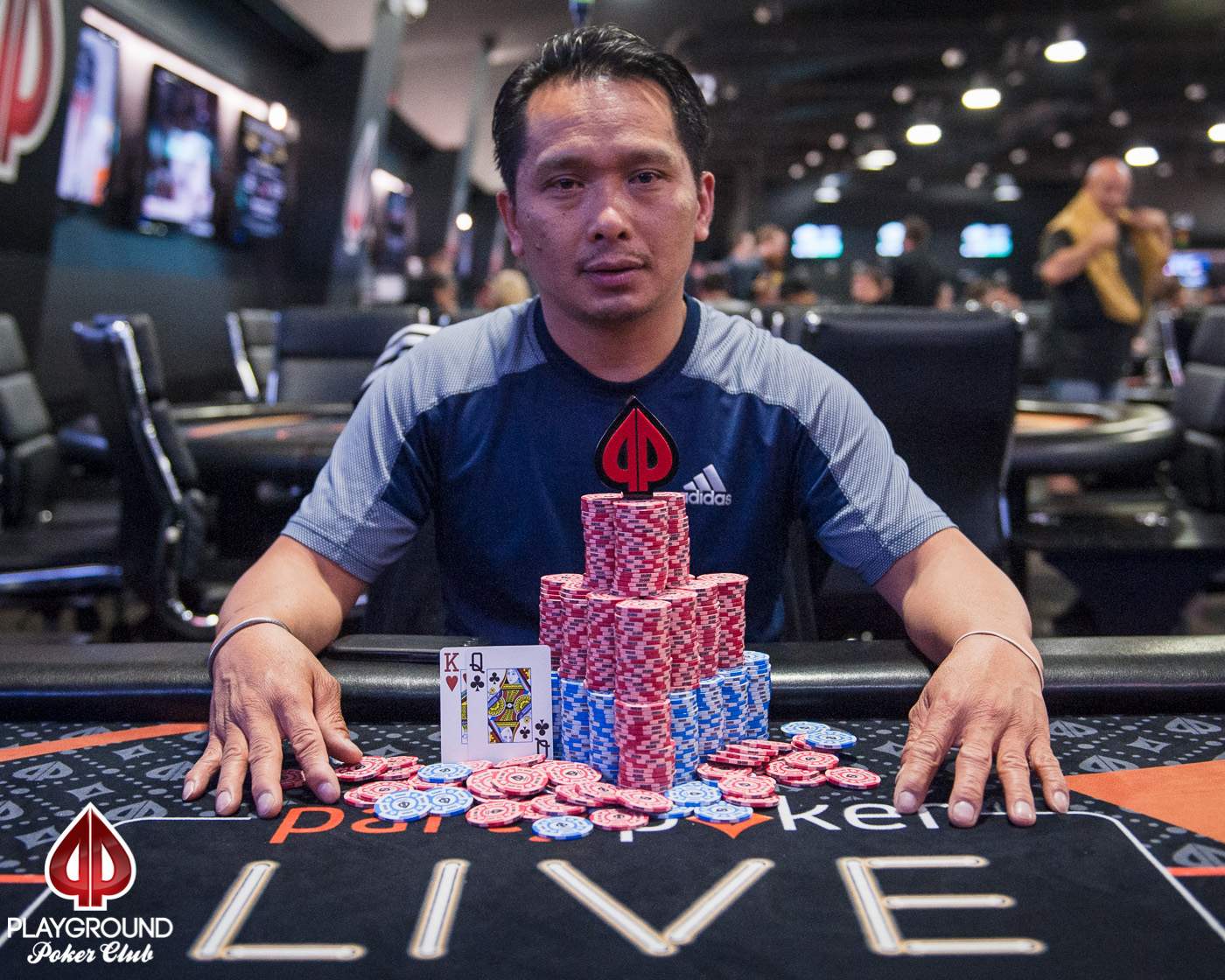 Runner Up: Christian Rho – $8,000.00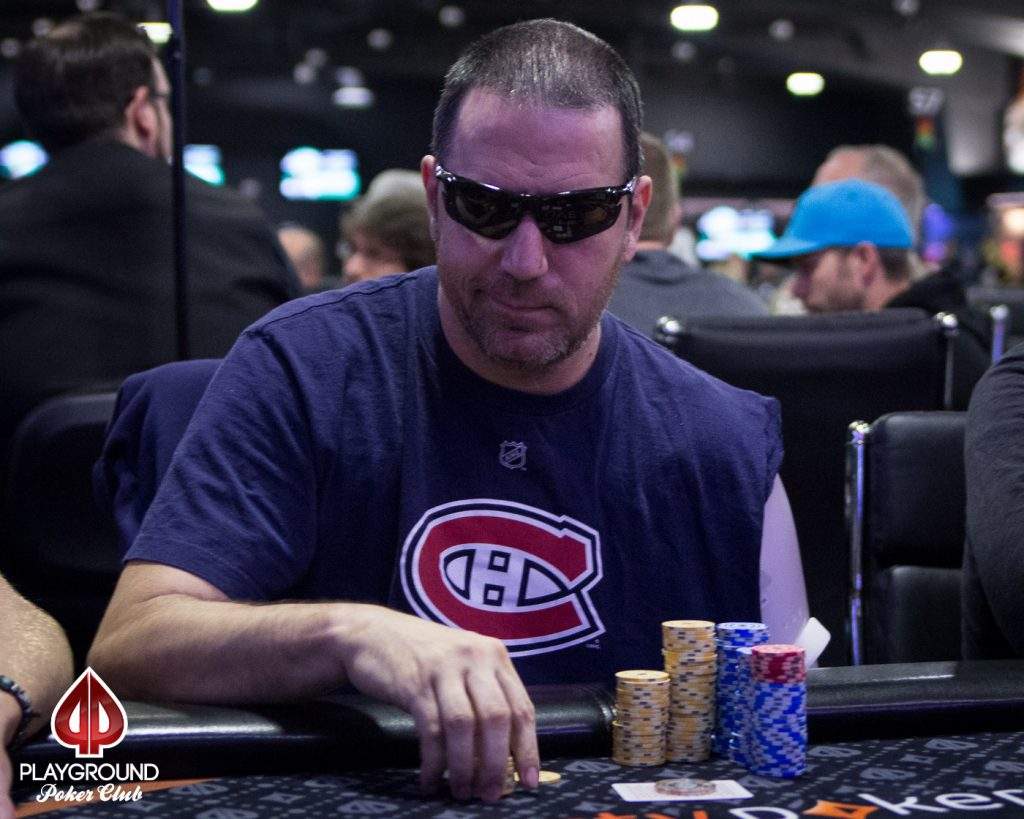 Last hand of play