After five days of intense poker action, the Playground 200 came to a close. The tournament was the showcase event of the March Power Weekend, and was a tremendous success. The $100,000 guarantee promised 500 entries, but after the online Day 1 and all 3 live day 1s were completed, a total of 750 entries had taken place, building a prize pool of almost 50% over the expectation.
Day 2 started at 12:00pm on Sunday with 157 players at the tables. 94 of them were to get paid, and after ten 40-minute levels, 23 players were bagging their chips onto tonight's Day 3.
The evening started with Joël Giguère in the lead. Giguère did not see many good hands, and although his stack was slowly growing, the average was catching up to him. He lost his lead pretty early when Dan Edery enjoyed a sudden boost. Edery kept the lead for a while, until Karl Sahyouni took it on the final table from him with a set of aces.
This was the first of a series of blows that caused the fall of Dan Edery. Joël Giguère was opposed to deal-making, and when he was eliminated in 5th place, the last 4 quickly started talking. They came to an agreement and adjusted the remaining payouts, and when Alex Barbosa left in 4th, the last 3 chopped the pool evenly, keeping 3K aside for the winner.
After that, play loosened up considerably, displaying all kinds of wild action, including playing blind, and looking at only one card. This state of things got Makan Salimi to punt quite a bit of chips, and he went out in 3rd, good for $16,160.
Salimi was the one who introduced the blind action to the table, but his legacy survived him. Grant Ellis and Karl Sahyouni, happy with their secured amount, were willing to roll the dice for the extra money, and they did. In the end, Ellis got all the chips, and took the extra pay.
Congratulations to all!
Our Playground 200 Champion: Grant Ellis – $19,160.00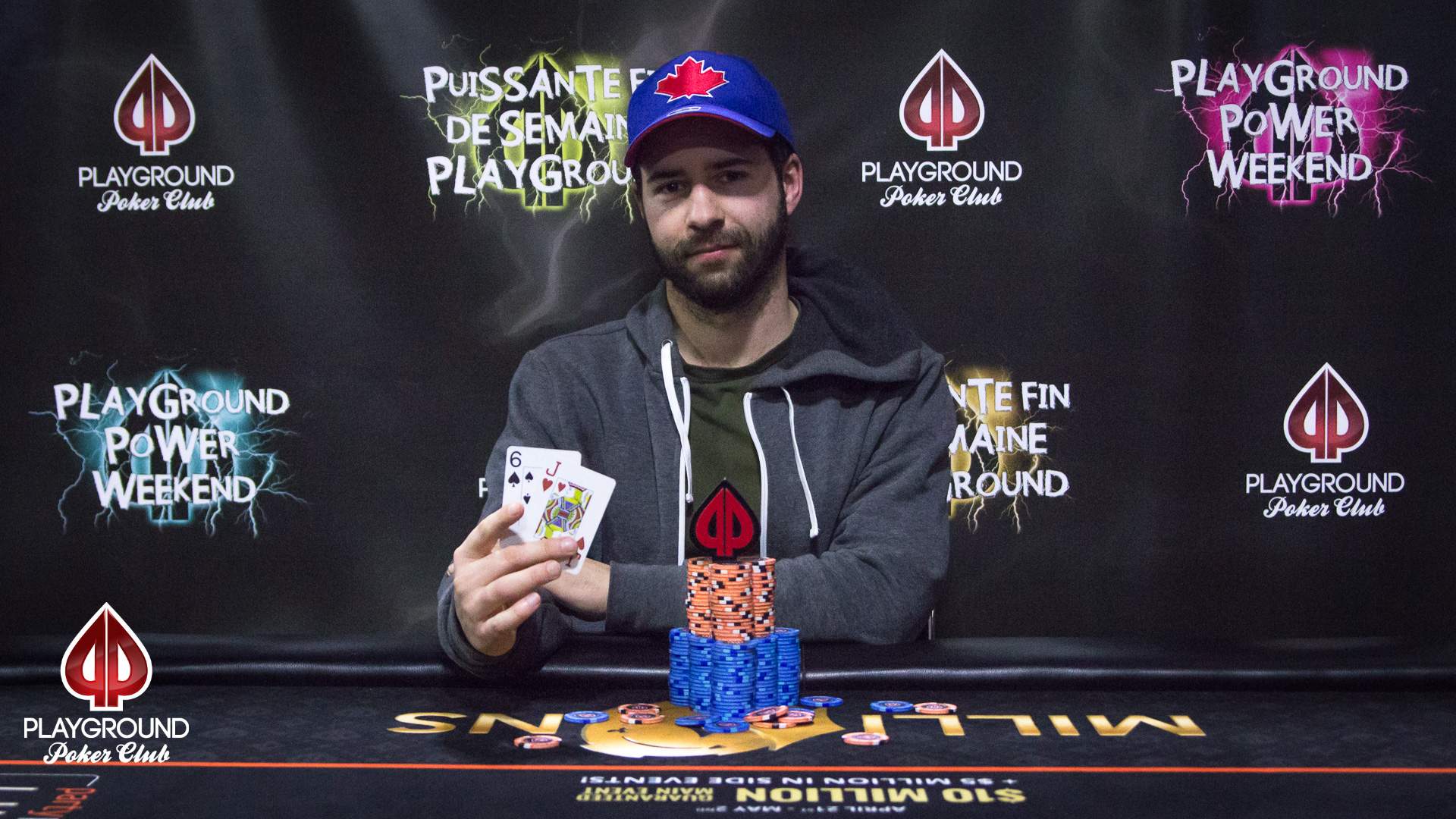 Runner-up: Karl Sahyouni – $16,160.00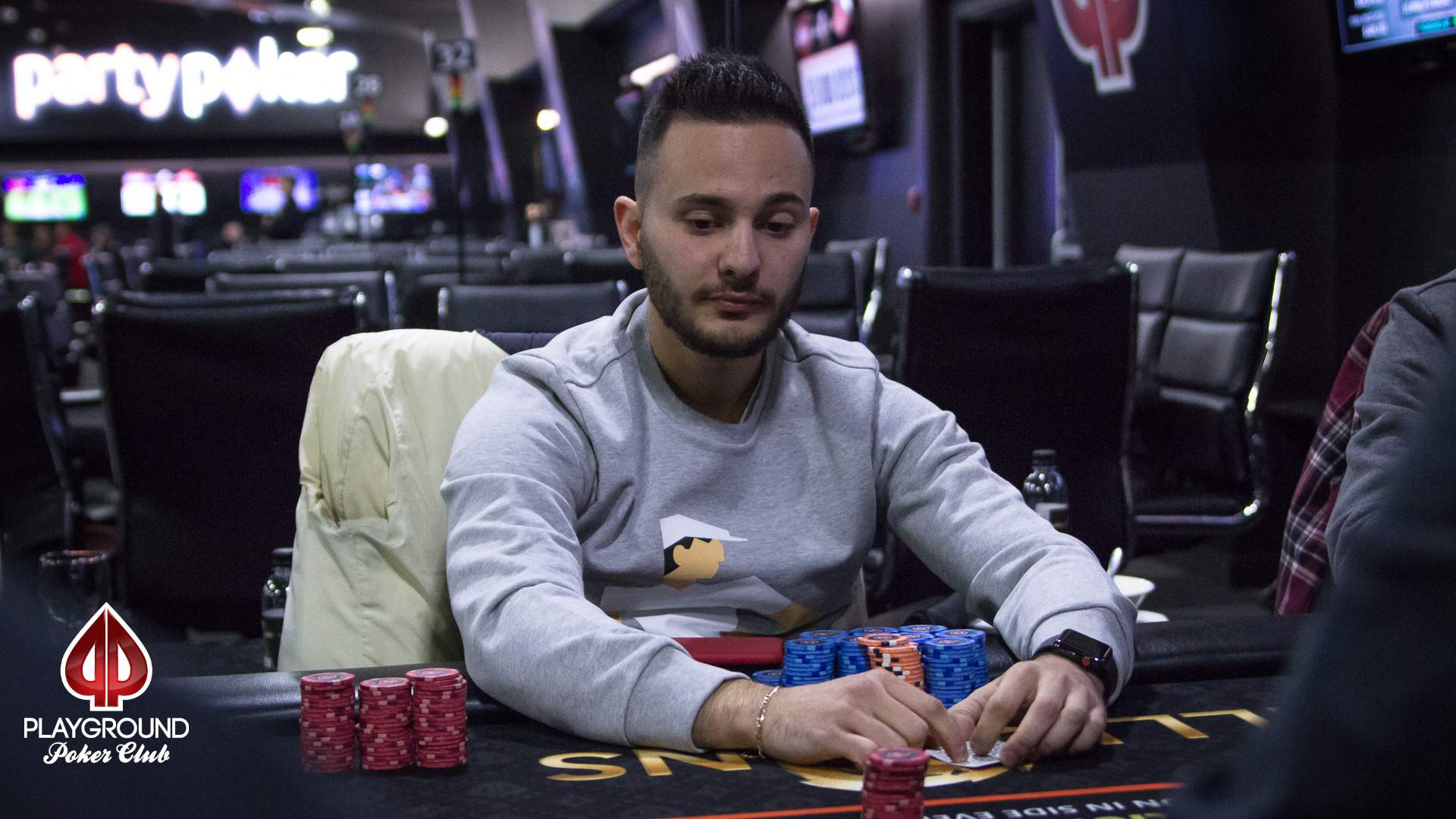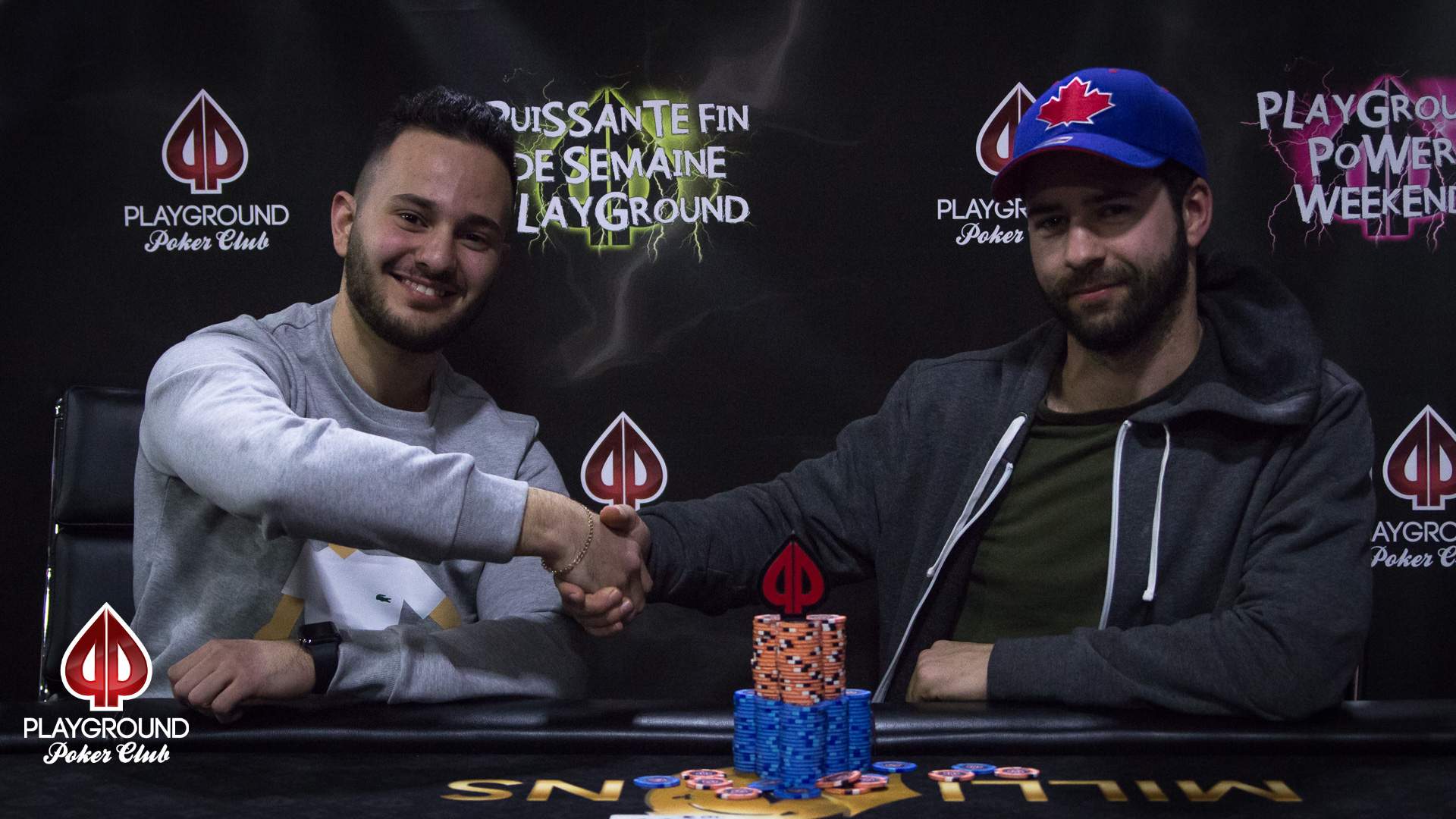 3rd place: Makan Salimi – $16,160.00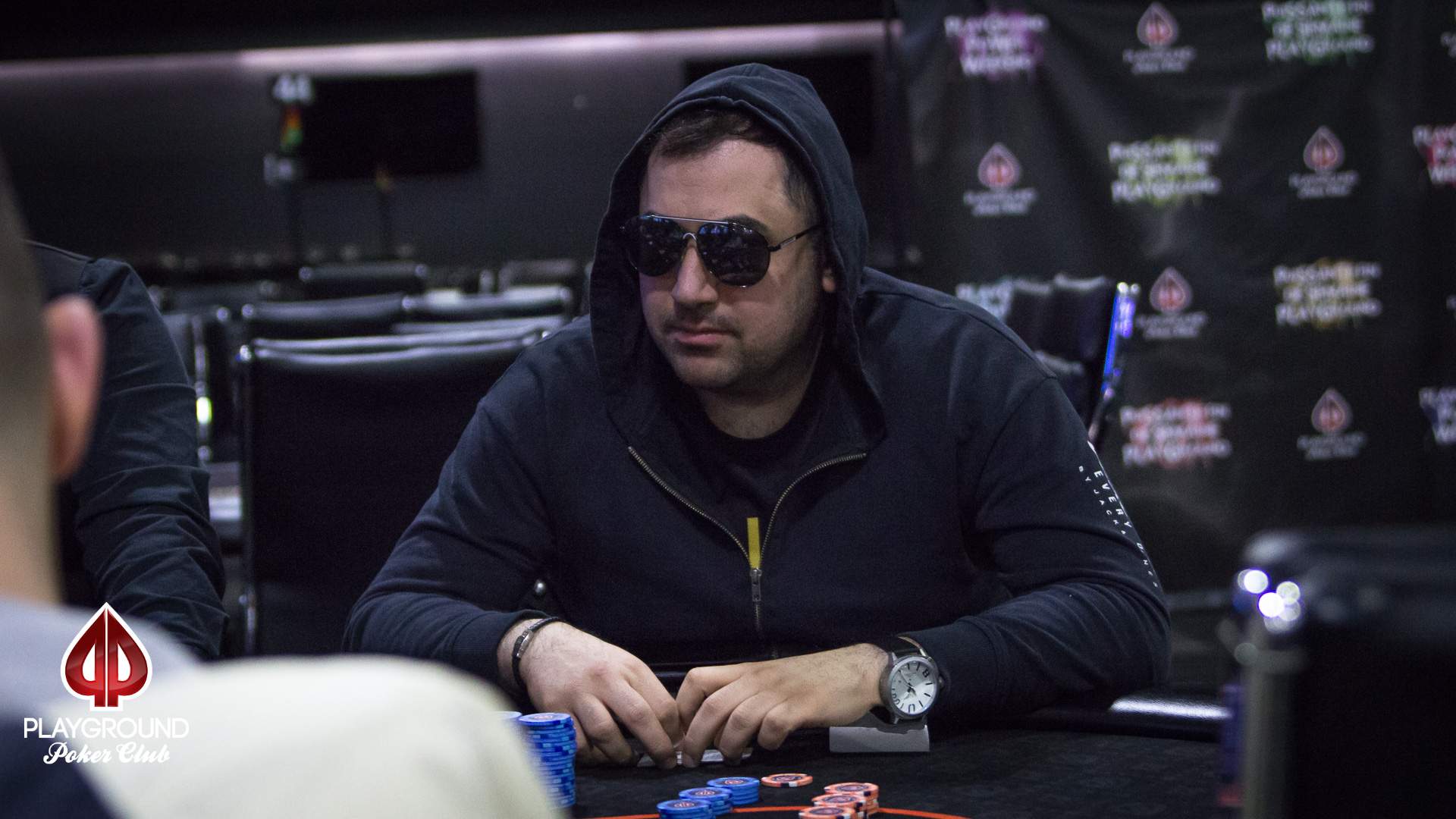 Last hand of play: