The All-Stars for Starlight charity tournament was part of the June Playground Power Weekend, and took place from June 15th – June 19th. Through 4 starting, a total of 685 entries took place, and for each entry the $25 rake was given directly to the Starlight Children's Foundation of Canada, a charitable organization dedicated to bringing laughter, joy and hope back into the lives of children with serious illnesses.
At some point near the end of Day 2, John Palmer took over the massive chip lead of the tournament, and at one point held nearly 4 times the average stack, and well over double any other opponent in the field. It was looking like there was no stopping him, until he wound up on the losing end of several pots once play fell to the two final tables, and ended up finishing Day 2 as one of the shorter stacks.
He entered Day 3 as a short stack, however it wasn't long before he started making his presence felt again, and managed to quickly climb the leaderboard as the field got smaller and smaller. Once play fell 4-handed, he went on a heater and doubled up into the chip lead before eliminating Mathieu Boulanger-Vaugeois in 4th and Robert Amireault in 3rd.
Once heads up, his opponent Prosper Azoulay did not make things easy for him, and even though John started with a 5-to-1 chip advantage, Prosper managed to even the balance after just 1 level of play. At this point, the two players decided to make a small deal, locking in $15,807 each while still leaving an extra $2,000 for the tournament champion.
John lost a few chips before scoring a key double-up with


>


, and then went on to win it all with


>


in an all-in preflop situation.
Congratulations!
All-Stars for Starlight Champion: John Palmer – $17,807.00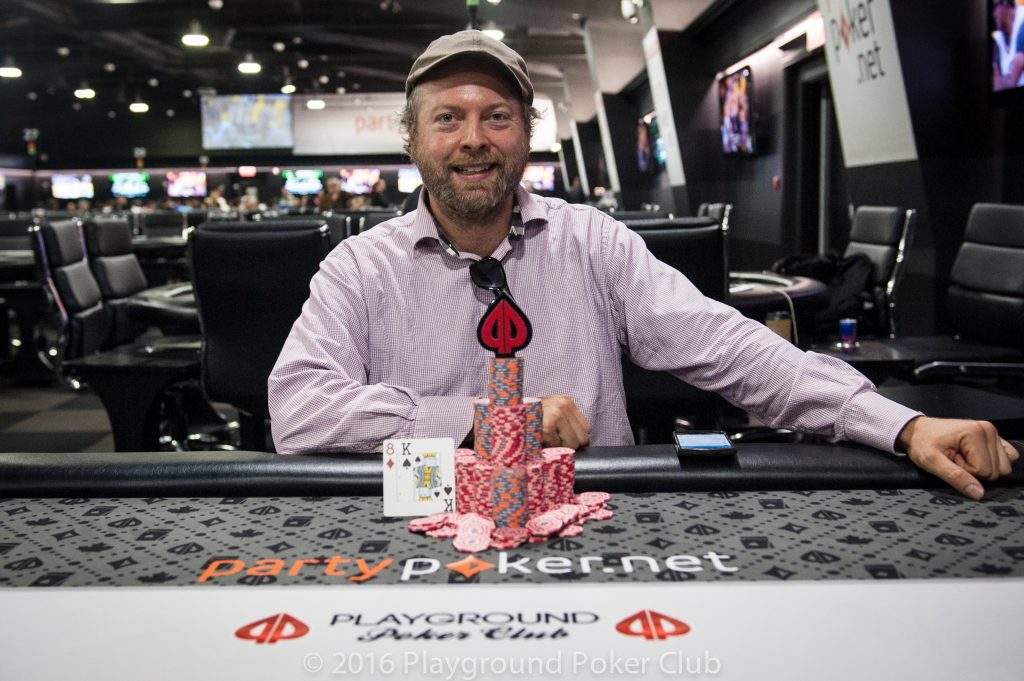 All-Stars for Starlight Runner-Up: Prosper Azoulay – $15,807.00
Last hand of play