This afternoon was held the first Event in the February 2018 Power Weekend, a $75 + $10 + $25 NL Hold'em Bounty tournament. It attracted 57 players, which was enough to cover the 5K guarantee boasted by the house.
It was a fun introduction to what is shaping up to be a packed weekend, headlining the Playground 200, an Event with 1 online Day 1 and 3 Live Day 1s. You can check out the full information here.
This afternoon's Bounty unfolded in the best atmosphere, and has seen the field shrink to its final table in great sportsmanship. On the final, players got a little more serious, as the pay jumps were increasing. An ICM chop was looked at by 6 players, but instantly rejected by the top 2 stacks.
When 3 players remained, it was decided that the majority of the prize pool would be evenly split, leaving $374 for the eventual winner.
Azizul Haque was then ejected after what is known as a pre-flop set-up, leaving Michael Chouinard and Félix Miron heads-up. Chouinard had about a 3 to 2 lead when he caught Miron Bluffing. Miron, facing Chouinard's 2-pair, hit a gut shot on the river and became the overwhelming leader.
Chouinard did not make a comeback, and fell to Miron's


.
Congratulations to both!
The Champion of Event 1: Félix Miron – $1,174 and a stack of Bounties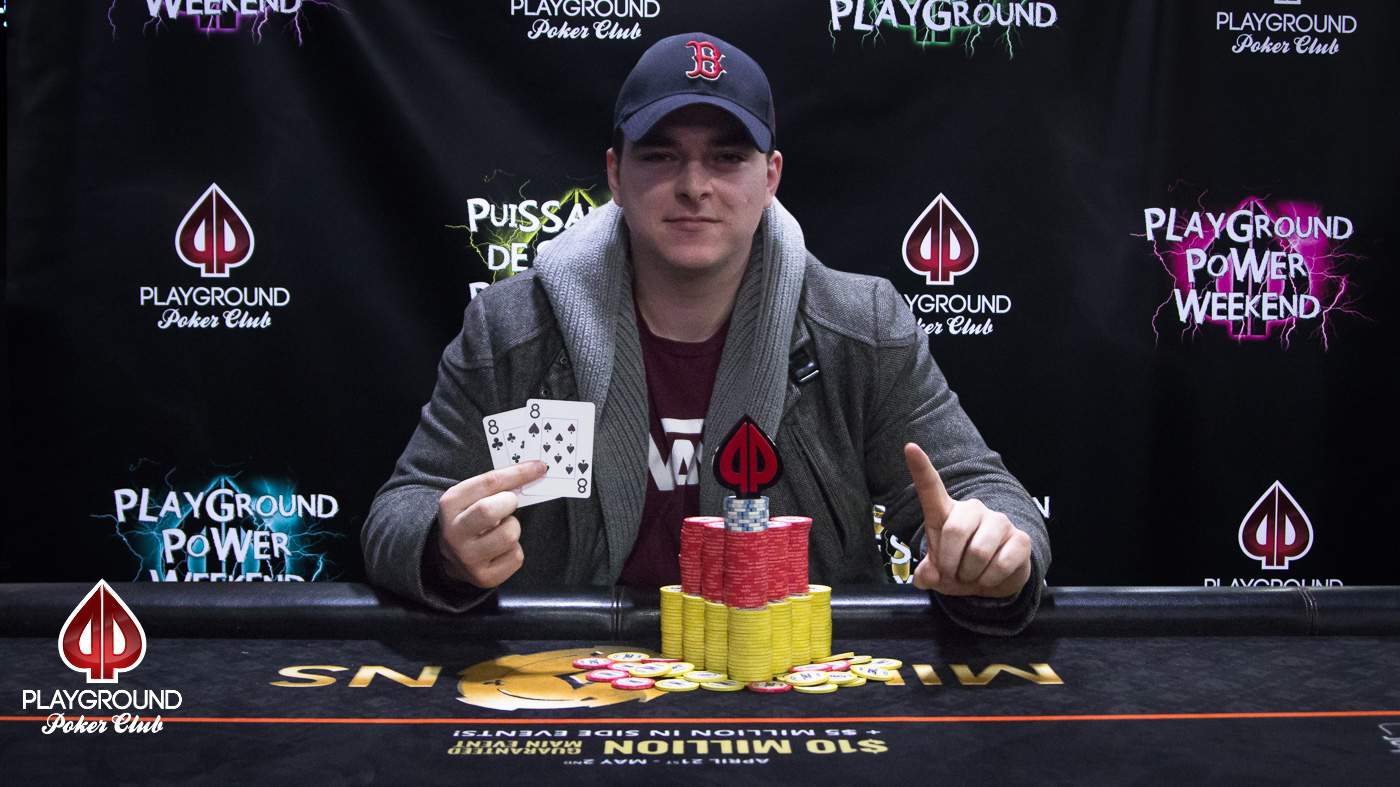 Runner-up: Michael Chouinard – $800 and a stack of Bounties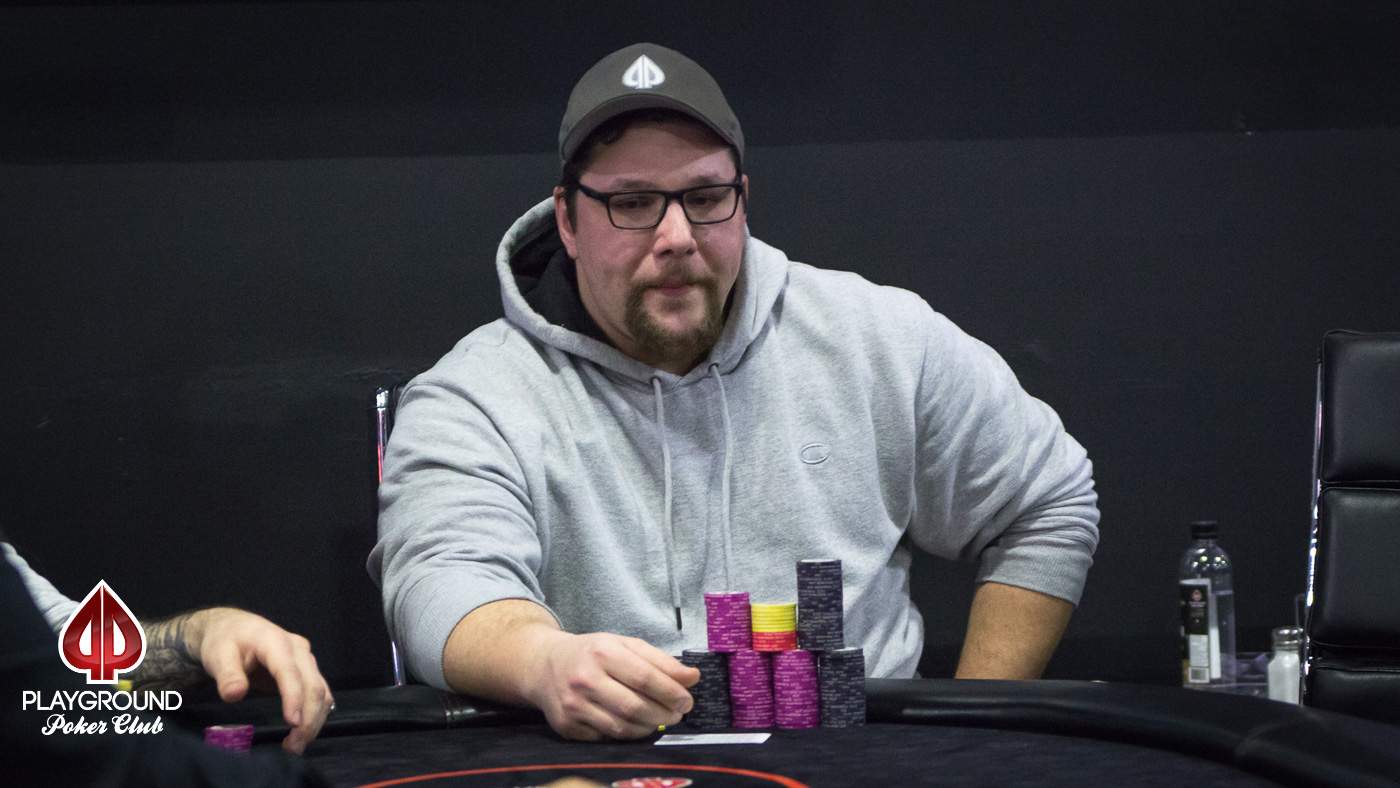 Last hand of play: