Event 3 was  $50 + $10 NL Hold'em Rebuy Event, a format that spells early action. 84 players took part, and 33 rebuys were accounted for. Of course, this means that a lot of chips were in play, and many big stacks showed up at the final table, led by Danick Landriault and Azizul Haque.
With 9 prizes on the payout table, it was decided that every finalist would get a piece. $10 were subtracted from all 9 amounts, and the 10th place finisher would go home with a 50% profit on his investment. Later on, An ICM chop was concluded by the remaining 3 players. Azizul Haque was on his 2nd final table in a row. That's 2 for 2! He came in 3rd in both.
Karen Beecraft and Michael Mannucci played heads-up for about 10 minutes. They traded a few small pots, until they had a major pre-flop confrontation. They went to showdown:
Mannucci:



Beecraft:


Board:





Beecraft only had a few chips left, which were lost on the following hand (pictured below).
Mannucci came to the final table with an average stack, and played a very solid game. He did take out 2 very short stacks, but was not involved in any big pot until he won a flip against Danick Landriault to take him out. He just sailed upstream, and finally claimed the title.
Congratulations!
Our $50 + $10 Rebuy Champion: Michael Mannucci – $1,370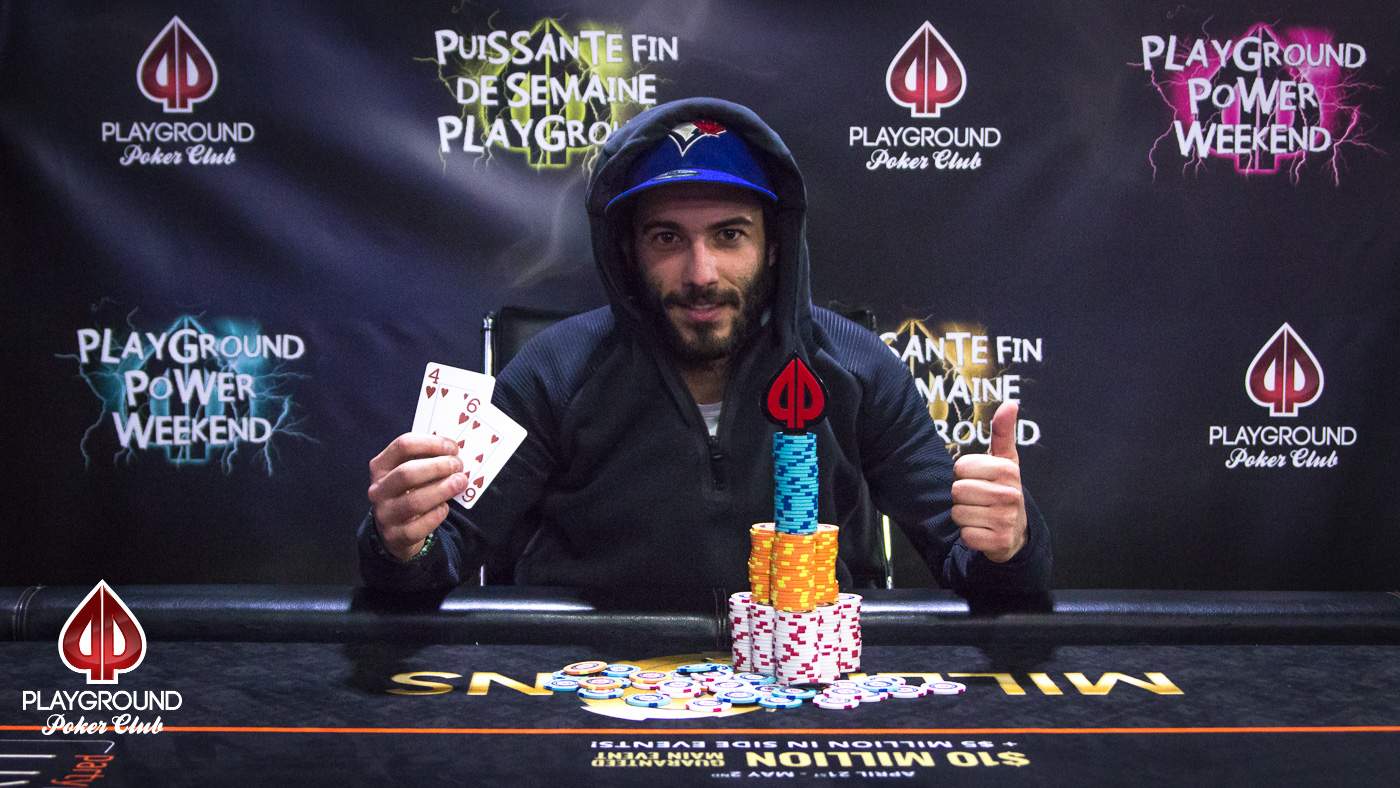 Runner-up: Karen Beecraft – $924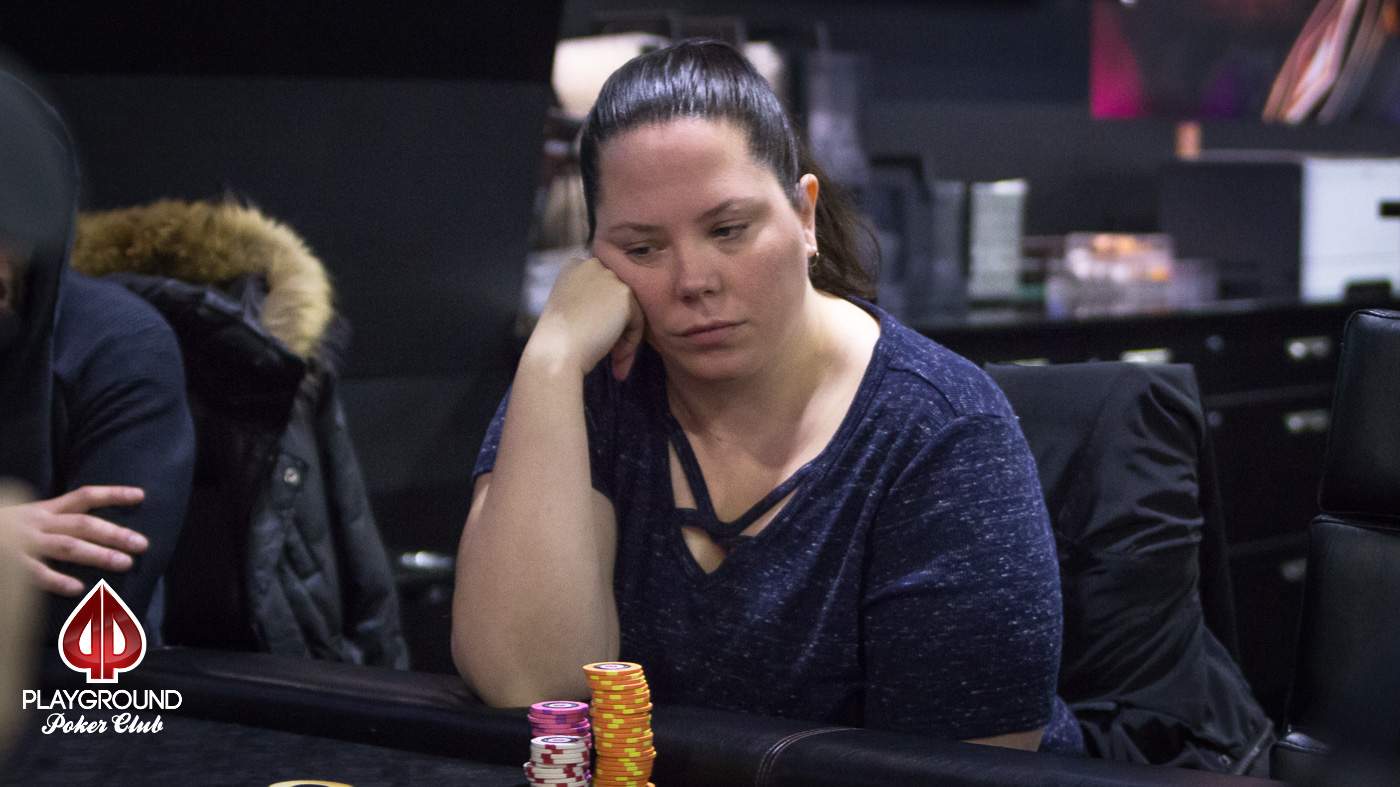 Last hand of play: