Event 6 was the closing event of the MILLIONS North America 2018, the MILLIONS Finale. The event was designed for high rollers who wanted to redeem themselves from the Main Event, or anyone looking for big-money action. The 126 entries that were accounted for easily surpassed the $1,000,000 guarantee that was attached to the tournament, and made up some very interesting prizes.
The Finale brought together the who's who of the MILLIONS participants. Notables were on every table, and it is no surprise that after 3 days of high-level poker, the final table grouped some of the best tournament players on the poker scene.
Philippe D'Auteuil and Josue Sauvageau, two of Québec's most experienced poker pros, Chance Kornuth, a player with countless wins in his resume, and Manig Loeser, Germany's finest, to name just a few, faced each other in what can only be described as a grueling marathon. Day 3 started at 1:00pm and after the final table was formed around 7:00pm, nearly 10 more hours of poker was played, despite the players' decision to half the levels at about 1:30am, when the ICM chop was agreed by the final five after lengthy deliberation.
Sauvageau was the first to bust after the deal was struck, and was followed by his friend Philippe D'Auteuil. Loeser took 3rd, and the heads-up match was set. Timothy Reilly was soon a 2 to 1 favorite, but that changed quickly when Reilly, after check calling a few streets, fired 18M on the river. When Sklenicka shoved, the fold was instant.
The 2 to 1 lead had swapped hands, and after playing a few small pots, Reilly slipped again. He fired huge on the river with nothing but queen high, and was called correctly by a second pair. After that, Reilly only had a few chips left, and lost them in the pre-flop standard showdown pictured below.
After a poker excursion of nearly 16 hours, Michael emerged champion. Congratulations to both finalists!
Our MILLIONS Finale Champion:  Michael Sklenicka – $242,370 and the dazzling MILLIONS Trophy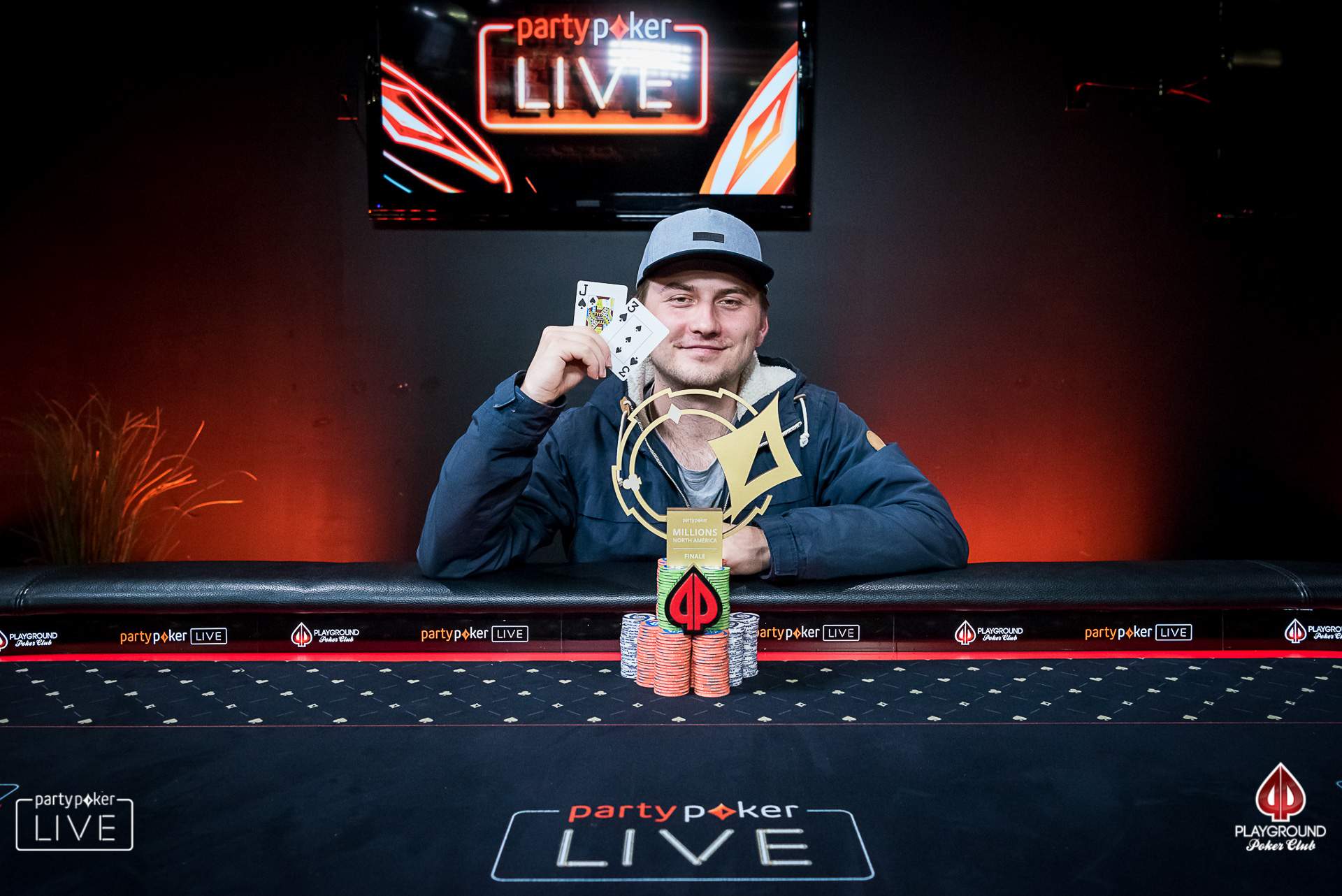 Runner-up:
Last hand of play: