Three-handed play was still in its infancy when Anthony Ruberto found an unfortunate spot to assert himself. He was on the button when and he opened the action with a raise to 25M holding


. Darryll folded, and action was on Taylor Black who held


– he wasn't going anywhere!
Taylor chose to make a meaty 3bet to 85M. Anthony – who was enjoying a massage therapy session at the time – re-looked at his cards and threw in the chips to make the call. The pot was now 180M and the dealer put out the flop:



.
It was pretty much as positive a flop you'd ever expect to see holding


– and as first to act, Taylor checked. Anthony considered the situation and made a tiny speculative bet of 25M chips. Taylor's response was definitive: raise to 135M. The commentators speculated that Anthony had made the small bet to try and induce some indiscriminate chips being put into the pot – and seemingly believing he had done so, Anthony made the call.
The

came on the turn – a bit of a save card for Anthony, who now at least didn't need running cards to make the best hand – and before too long he went all-in for his remaining 439M chips… and found a snap call from Taylor, whose holdings were quite a bit better than Anthony had thought they would be! No 6 came on the river (it was the

). He wasn't too upset about anything – he had just booked a $1M prize after all!
3rd place: Anthony Ruberto, $1,000,000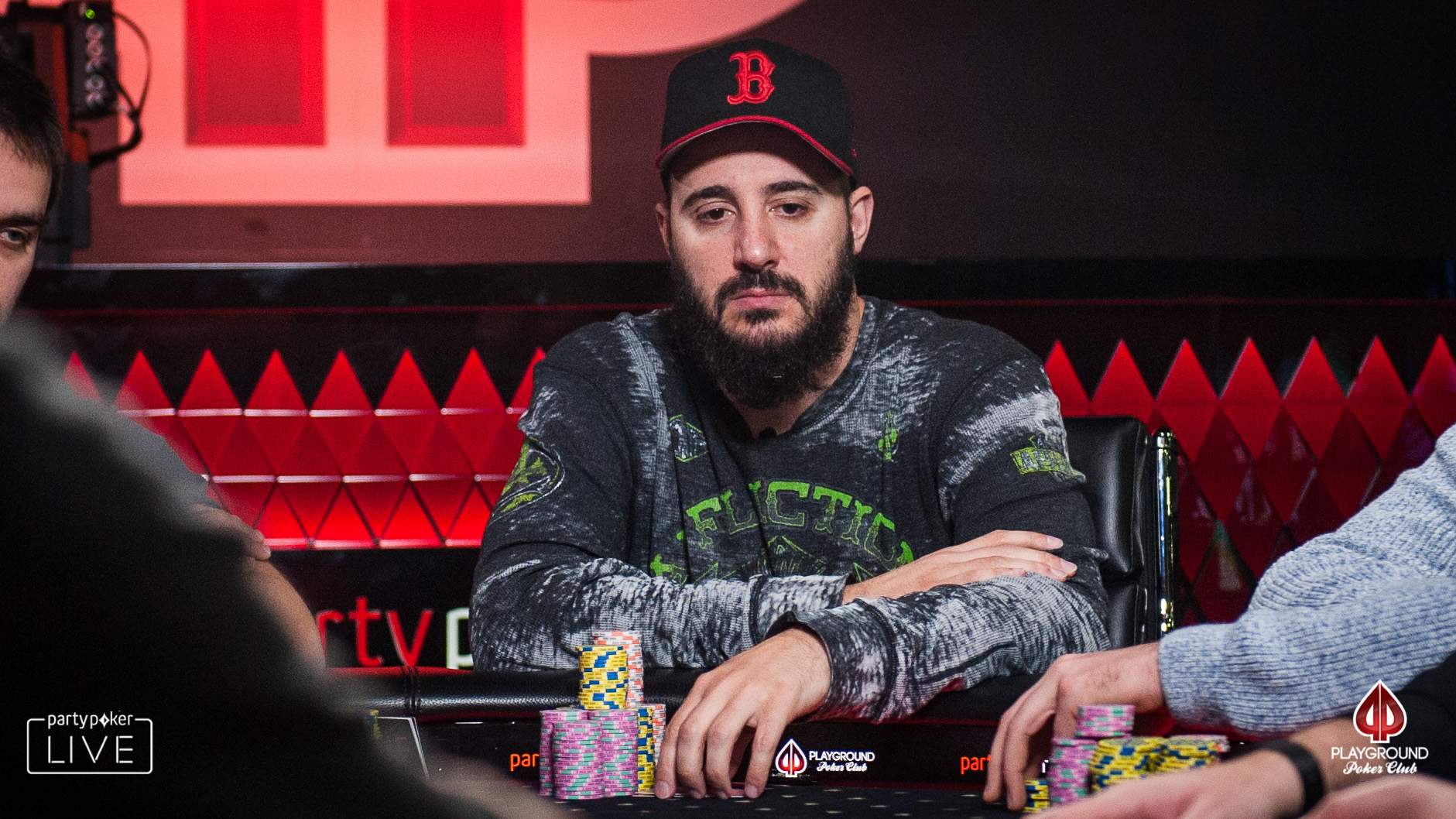 Anthony's Final hand of play