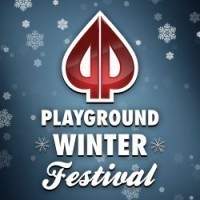 Welcome to the official Event blog for the Playground Winter Festival 2015 !
This Event blog is a central hub where you can get event information, photos, tournament updates and other material and follow the entire Playground Winter Festival 2015 from beginning to end.
What you'll find here includes:
Event photos
Event news and updates
End-of-day chip counts
Official seating assignments (for multi-day events)
Structure and rules sheets for each event
Final event results
…and more!