After only a few minutes of heads-up play between Sergio Vigano and Hugo Fontaine, we saw a hand develop that lead to a champion being crowned. Sergio Vigano opened to 900,000 on the button, and was 3bet by Hugo to 1,600,000. He then moved all-in, and was found a quick call.
Hugo tabled his lucky pair of


, which had at two occasions in this tournament won him a huge pot. This time however, the pair of 3s was not so lucky, as it came second best to Sergio's


on a board showing





.
With that hand, Sergio claimed the victory in this Main Event of the Playground Winter Festival, taking home a sweet $86,640 prize!
Congratulations!
Playground Winter Festival Main Event Champion: Sergio Vigano – $86,640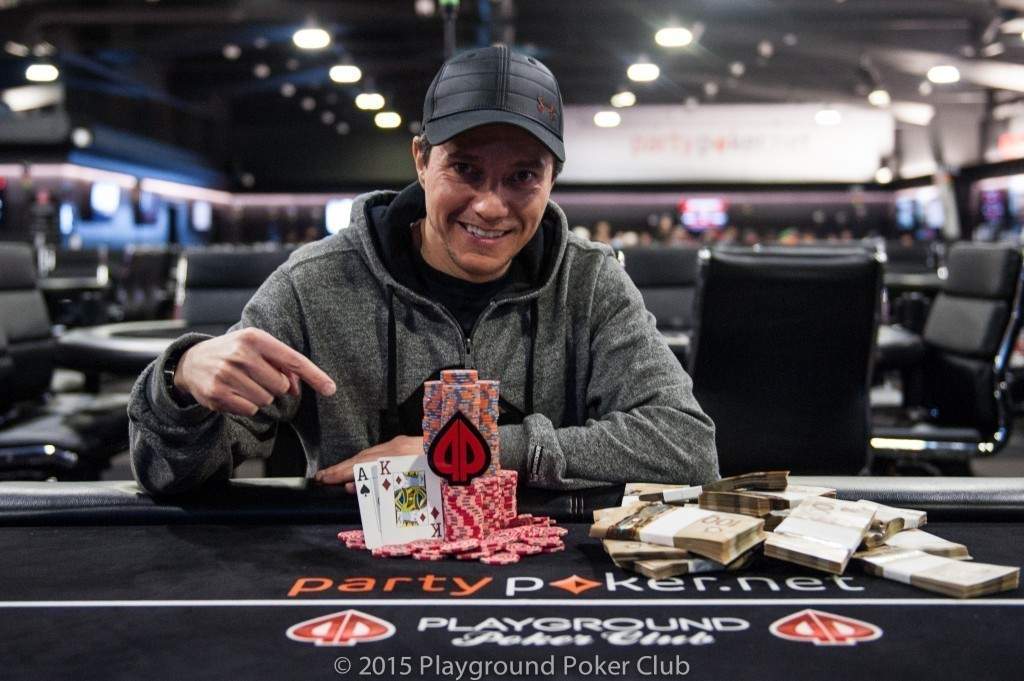 Last hand of play in the Main Event: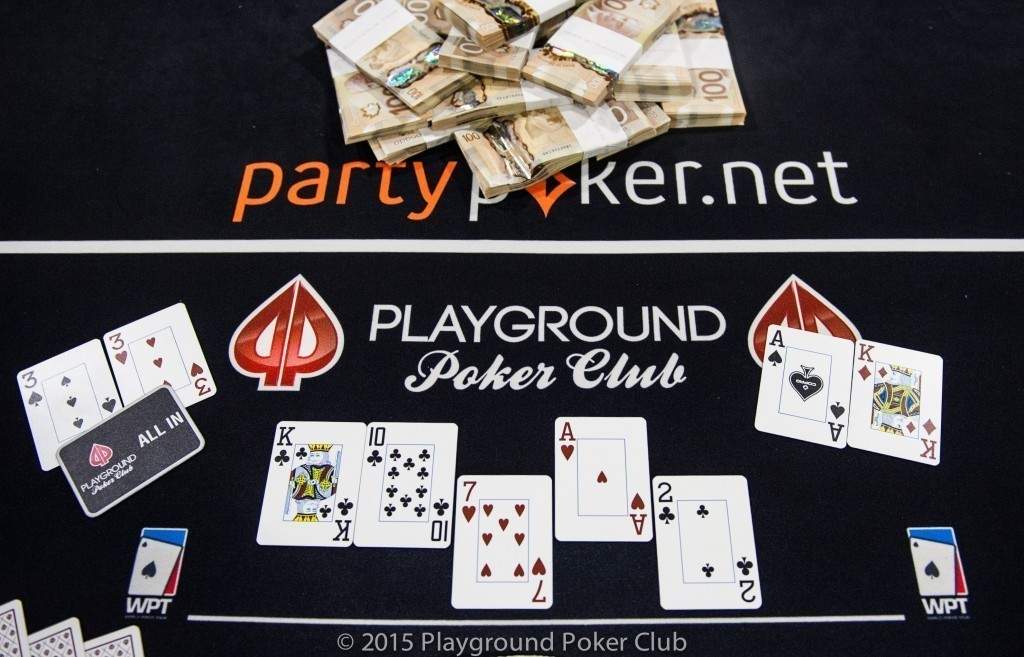 Main Event Runner-Up: Hugo Fontaine – $80,000