The end-game in Event #1 of the May Power Weekend at Playground Poker Club ran very quickly, as the table was reduced from 8 to 2 in just over an hour, and to 1 Champion left standing just minutes after that. And when the last stacks were shipped, Stuart Taylor emerged as the victor. There was no deal between the players as heads up play got underway, and no deal would be made as this segment of the tournament only lasted for around 25 minutes.
Michael Hunter started out roughly equal to Stuart as play began, but in short order, Stuart had taken about 40% of Michael's chips, and when he looked at an


he felt it was time to make his shove. Stuart took no time at all to call and flip over his cards:
Michael:



Stuart:


The flop was a pretty definitive answer to the question at hand:



and the turn

was enough, leaving the meaningless

on the river as the end of the hand – and the end of this kickoff event in the May Power Weekend!
Event #1 Champion: Stuart Taylor, $2,137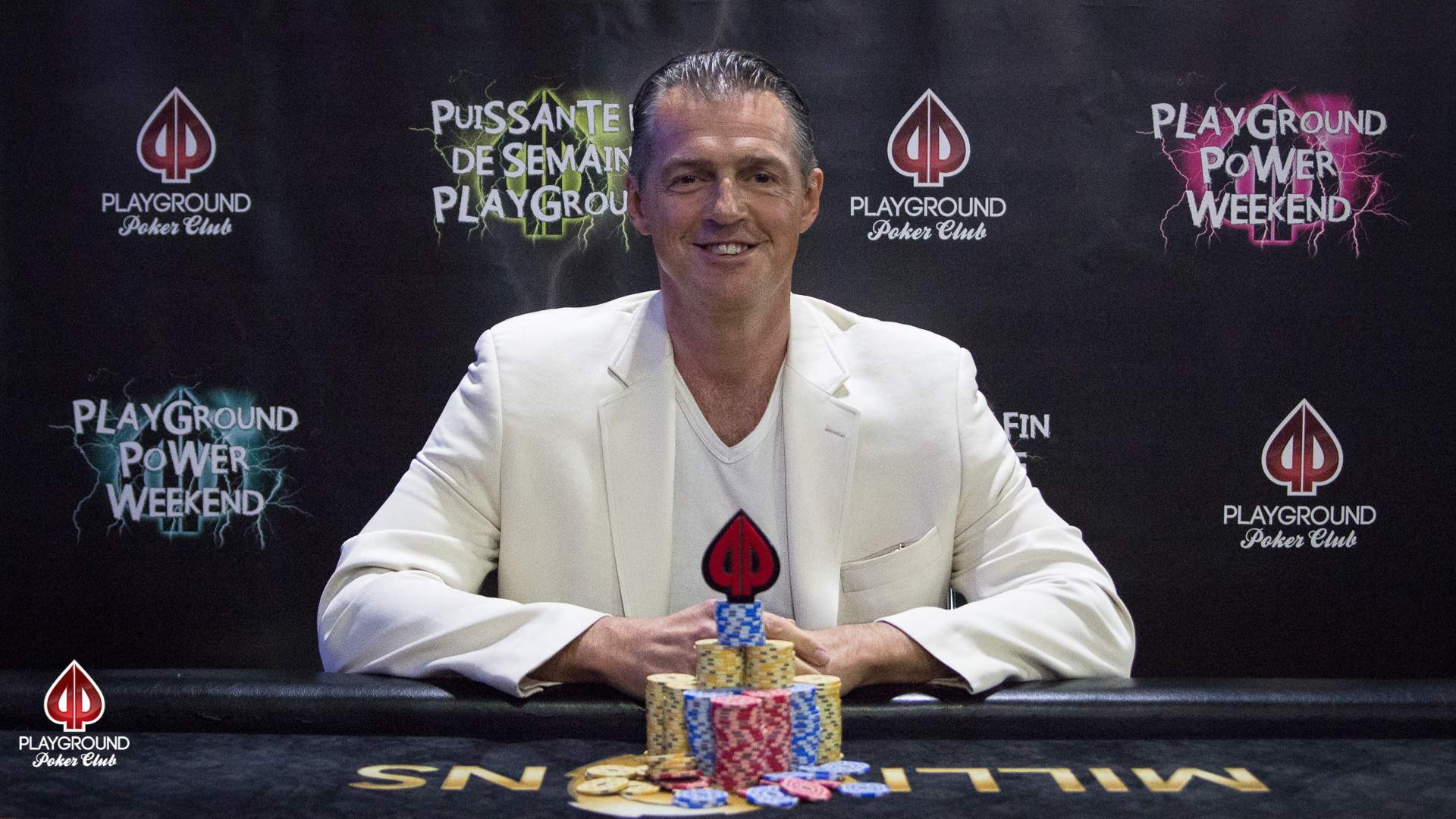 2nd place: Michael Hunter, $1,250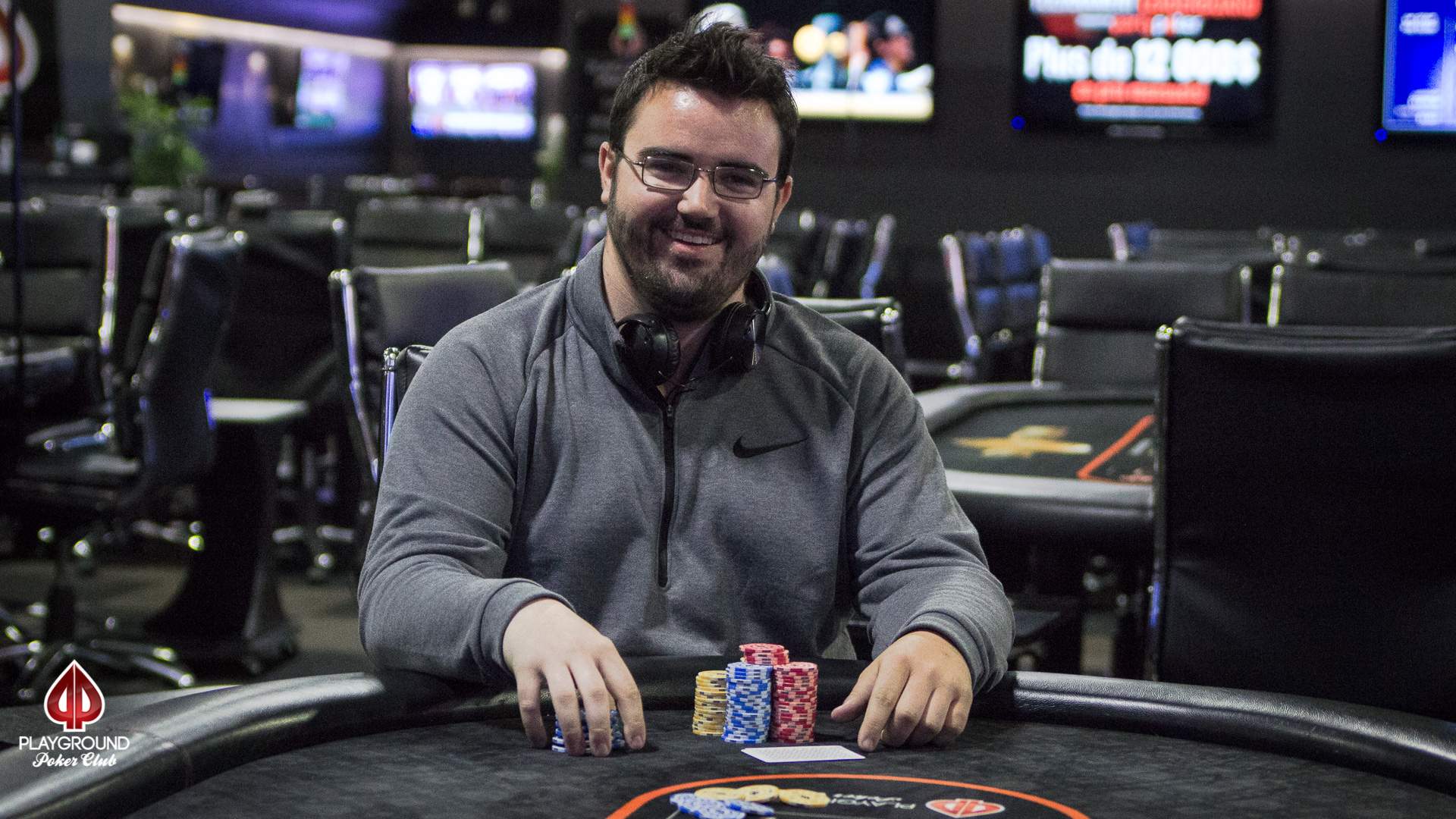 Final Hand of play