Event #3 of the May Power Weekend, the PLO Bounty Re-entry, brought out enough players to easily surpass this tournament's $10,000 guarantee.
In predictable fashion, the players were quick to put their bounty chips in play throughout the early levels, each prepared to take advantage of this event's unlimited re-entry format if necessary. This type of play comes with the territory for any re-entry bounty tournament, but the surprise was that the players showed no signs of slowing down after the end of the late registration and re-entry period. The field reduced to the final nine, who moved on to the final table, well before anyone expected.
The last two men sitting, Marc Chanthamynavong and Jonathan Bussieres, were playing similarly-sized stacks and agreed to a deal that would see them each take $2,400, leaving an extra $406 for the eventual winner. Both players fond a way to survive the crazy action in the early levels and built their respective stacks slowly and steadily throughout the evening.
The two players traded a few small pots back and forth during their heads-up match before Bussieres doubled through Chanthamynavong. Bussieres had flopped bottom set and played it passively against Chanthamynavong's aggression. Chanthamynavong had flopped a combo draw, with lots of straight and flush outs, and when Bussieres raised all-in on the turn, Chanthamynavong was committed to the pot. Bussieres' set stood, giving him a big double up and a healthy chip lead. On the following hand, all the chips went in pre-flop, and once again Bussieres flopped a lead that he would not relinquish.
With the victory, Bussieres adds another line to his steadily growing poker resume and collects another Playground event championship. Congratulations!
Event #3 Champion: Jonathan Bussieres, $2,806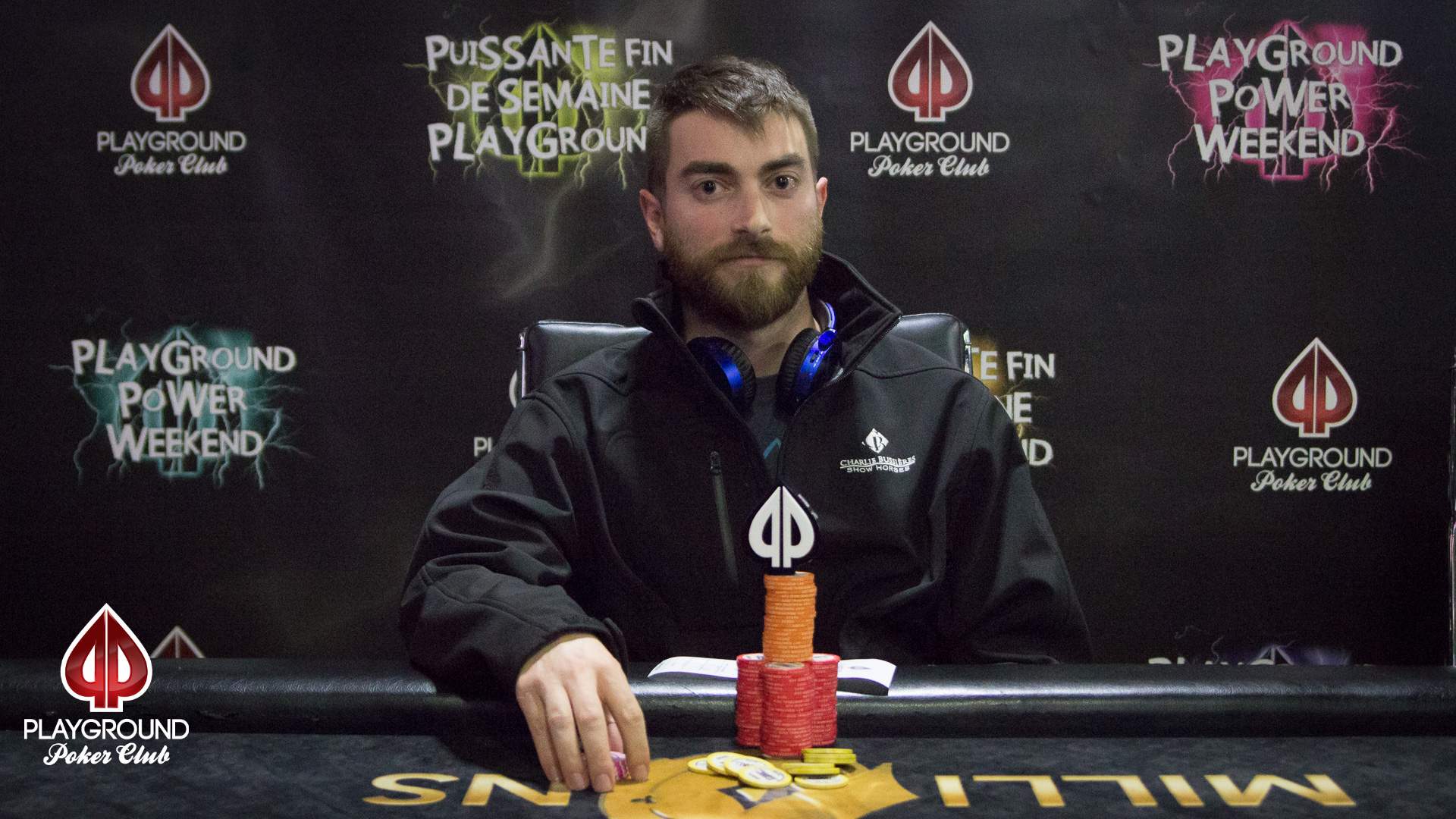 Last hand of play: