Event #6, the $70 + $10 NL Hold'em Freezeout, brought out a huge crowd of 202 entries, enough to nearly triple this afternoon's $5,000 guarantee. The 20-table field dominated the tournament hall, making the remaining field in the Playground 200 look small by comparison.
The Freezeout lasted for 24 levels, as the players left the field at a slow and steady pace. Unlike many other events, without the potential or re-entries or the enticement of bounty chips, the Freezeout charted its own course, and most eliminations came as the result of a short stack moving all-in for a handful of blinds.
There were a few big stacks that led the way for significant portions of the afternoon; Alexandre Menard held the chip lead throughout the early stages. Menard gave way to Stephen Langlois as afternoon became evening, but by the time the sun had set Jonathan Tremblay had taken charge and held a huge chip lead during the final two tables.
Once the field was reduced to the final four, Jonathan Tremblay, Hicham Hammoud, Isaac Buswell and Steve Berube, an ICM chop was agreed to that left $400 remaining for the eventual champion.
Berube was the first of the final four to make his exit, Hammoud followed some time later after finding himself on the wrong end of a three-way all-in. It came down to Buswell and Tremblay. And with Buswell scooping the three-way all-in not long before, he held a huge chip lead at the start of heads-up play. After a few folds back and forth, Buswell and Tremblay, moved all-in before the flop. A pair on the flop was enough, and the second pair on the turn provided confirmation, Buswell collected the final pot of the day and also claimed victory in a Power Weekend event. Congratulations!
Event #6 Champion: Isaac Buswell, $2,250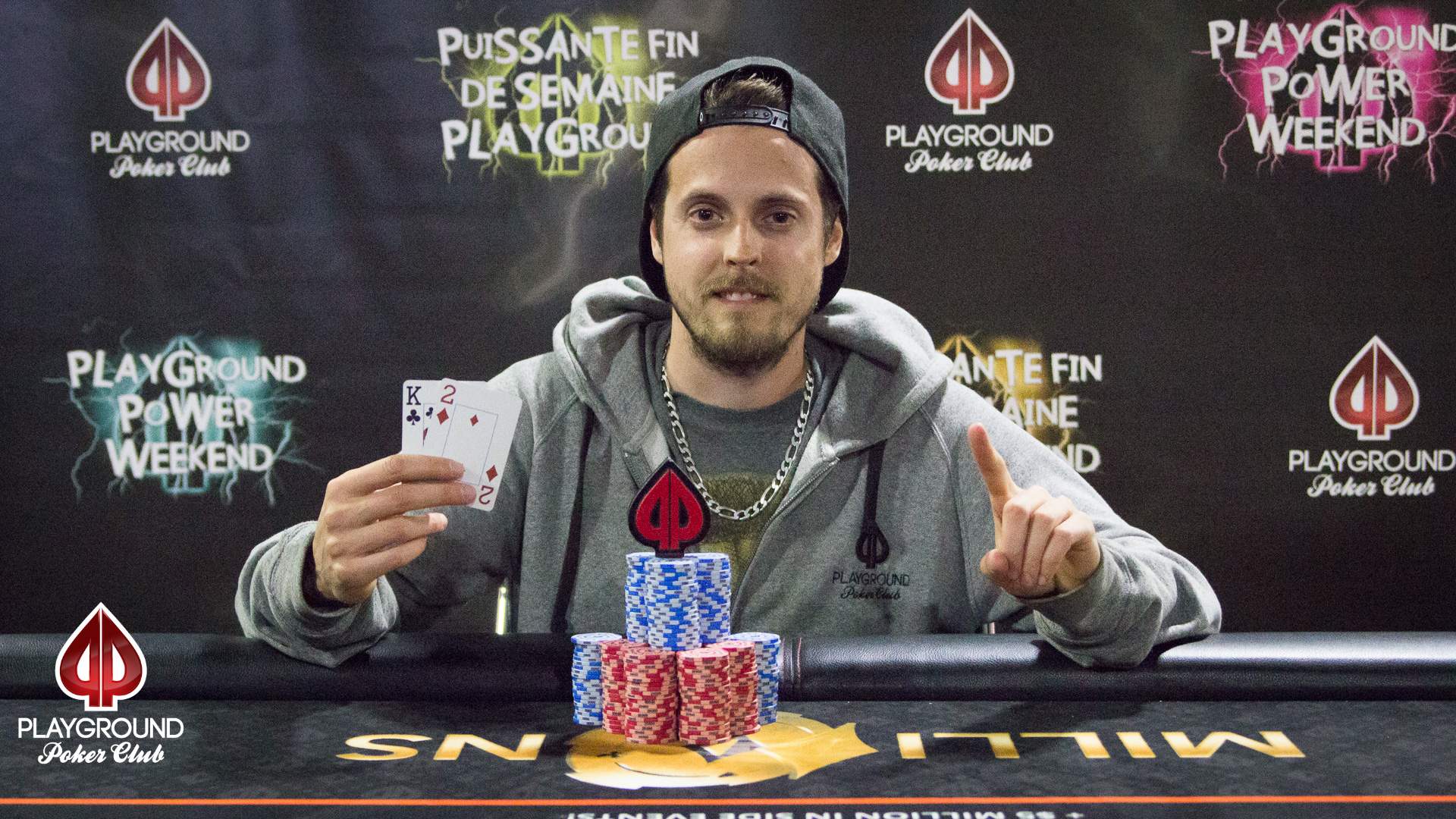 Last hand of play: