After 14 hours of intense play in Day 2, the Monster Stack tournament is over. Dallis Kerbrat has won Event #3 of the 2018 WSOP-C Playground – Monster Stack!
Play on Day 2 began with 145 players from yesterday's Day 1. The pace was constant and eliminations were happening at a regular rate. Once the players were down to 16 there was a redraw, from then on the play slowed down considerably. At that point Khalid was chip leader by a hefty margin and Dallis was in 6th position.
Khalid Waziri was consistently among the chip leaders throughout the day. Dallis Kerbrat's rise to glory was not as seamless, and the 19 year-old from B.C. chewed and clawed his way to the final table.
No less than 5 players were eliminated in one single level on the final table. Waziri played position, stack and image to chip away at his opponents, slowly but surely building up his stack. Waziri took a rough hit from Weituoxin Wu when they were down to 5 players and thus started the shift in chip leadership.
With 4 players left, a deal was proposed and accepted by all the players. $10,000 and the Ring were put aside for first place, and the rest of the prize pool was divided among the players in an adjusted ICM chop.
The heads up between the two evenly stacked titans was grueling. Remember that both players agreed to shorten the length of each level to 15 minutes, to put pressure on the stacks. It worked. Neither player eased off on the aggression at any point. Khalid Waziri fired raise after raise, but young Dallis Kerbrat was right there to fight back, and hard. The chips had a good run for their money too. They ran back and forth, between the two serious players for over an hour.
A huge double-up for Dallis a few minutes before the end was the real game changer. He was all-in with kings against Khalid's weak Ace. In the end Dallis only needed one king, the king of clubs, which gave him a flush.
This hand cost Khalid Waziri most of his chips. From that point on he doubled up by playing one hand blind (he had pocket tens), and afterwards tried to manoeuver back into position. Khalid made a valiant effort, pulling out every trick left in his arsenal but in the end he ran out of chips.
So Khalid Waziri leaves the table in 2nd position and $31,840. Champion Dallis Kerbrat takes home $38,650 and the WSOP ring, beating out 453 players in order to get there.
Dallis Kerbrat – winner of the WSOP Event #3 Monster Stack and $38,650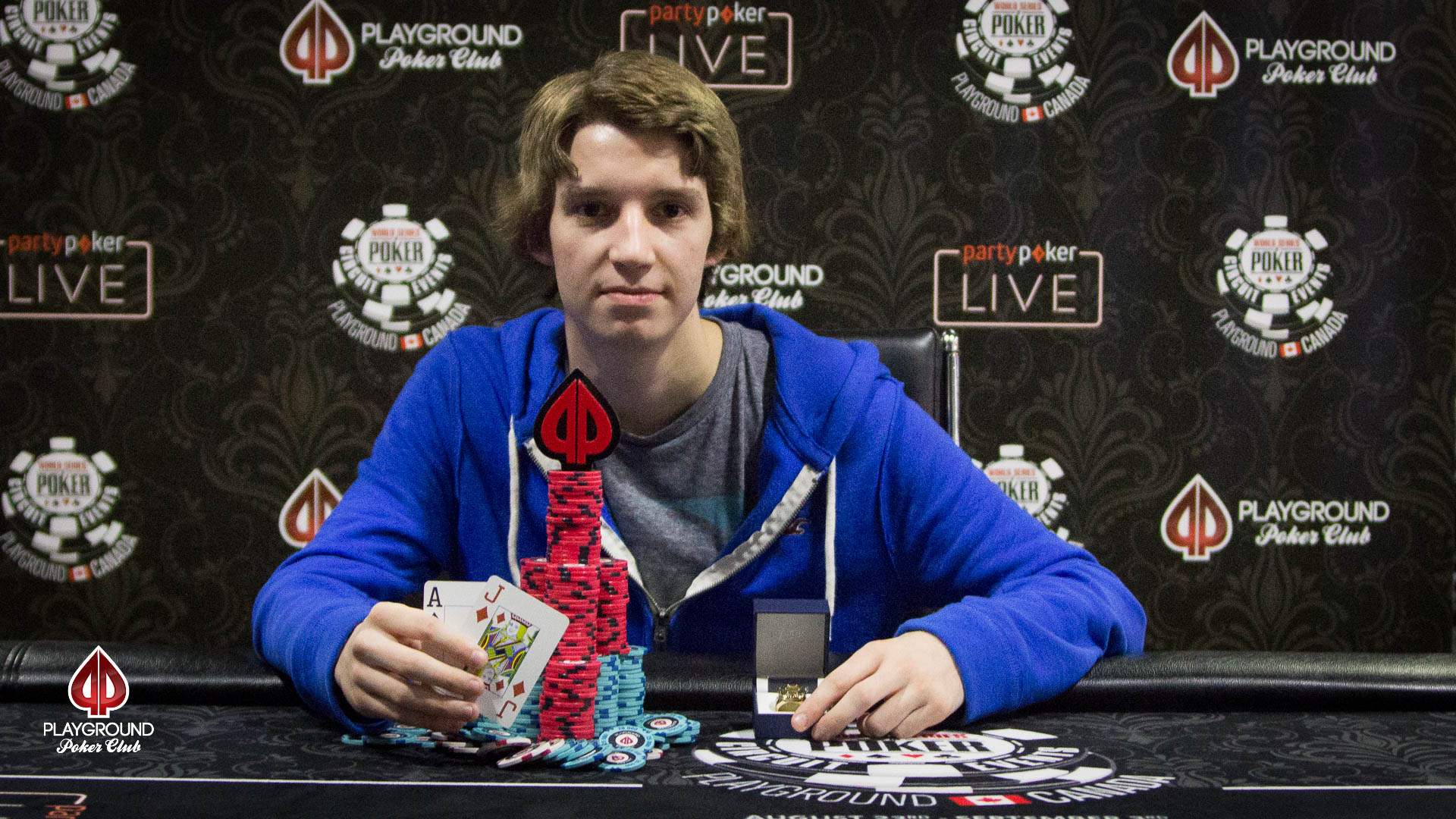 2nd place: Khalid Waziri (left) $31,840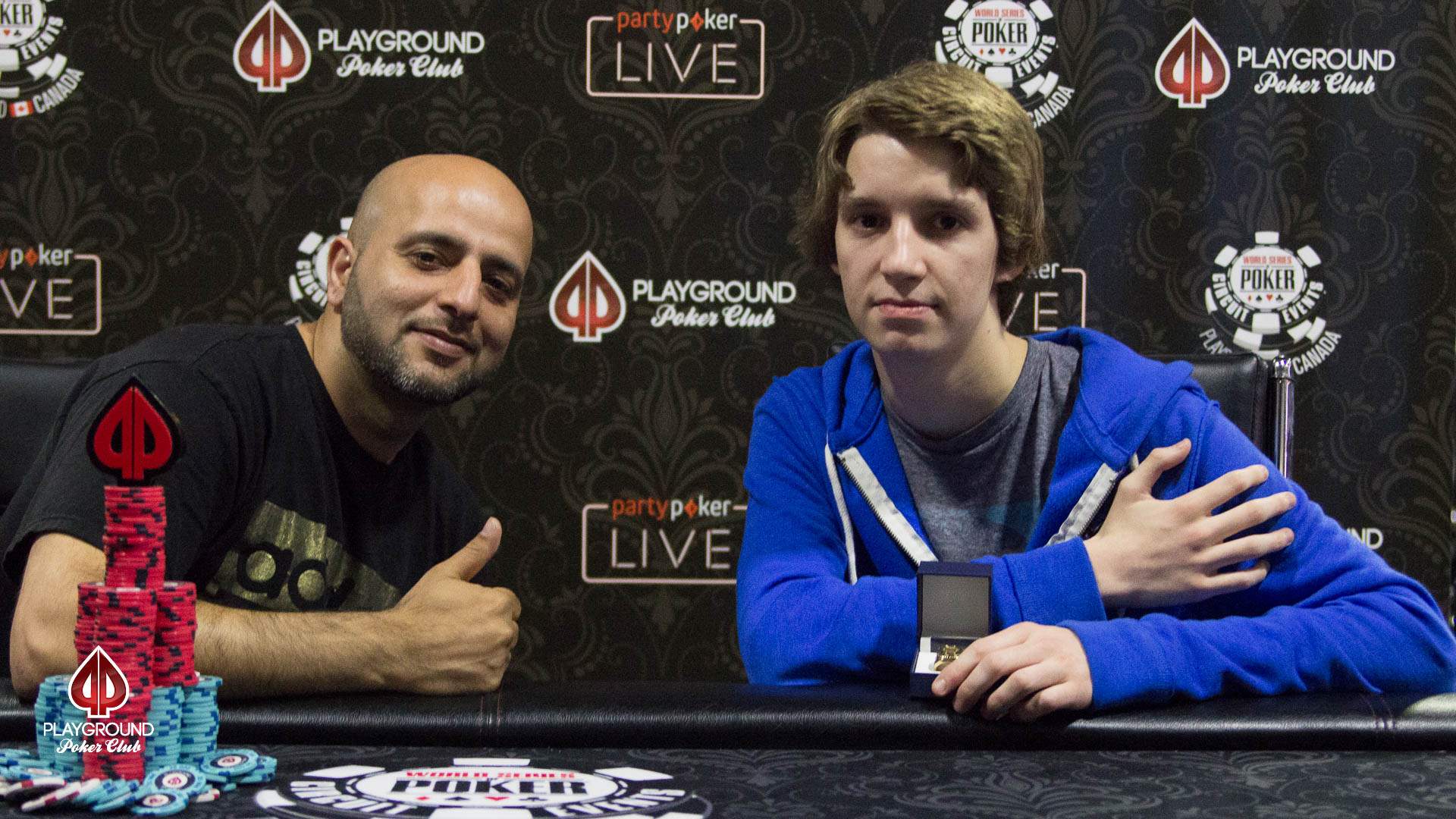 The winning hand