Jason Mandanici-Turcot has won Event #1 of the 2018 WSOP-C Playground – the Colossus! After a heads up battle that lasted over 100 minutes in length – despite there being a deal in place – Jason finally found a way to best his opponent, Trevor Delaney, and take down the Championship. For his efforts on the day, Jason won $125,130 in cash and the first-ever WSOP-C Playground Championship Ring!
Play on Day 3 of the tournament began with 37 players and the pace that was set at the beginning was blisteringly fast. There were 13 eliminations in the first hour of play today and another 8 in the second hour of play. The only time there was any kind of lull in the action was on the "bubble" before the redraw to take the tournament to two tables.
When there were 5 players left, a deal was proposed and rejected – but after more than a full level stuck at 5 players remaining – and a huge double-up by Jason through Trevor – a deal was again proposed and this time accepted by all players. $25,000 and the Ring were left to play for, and the rest of the prize pool was distributed via a modified ICM chop.
The final hand occurred an hour and 45 minutes after heads up play began. Jason had started with an overwhelming chip lead and though he doubled Trevor up at one point, he was never really in any danger of giving up the lead, and in fact was quite successful at chipping away at Trevor's remaining stack. On the final hand, Trevor shoved his button holding


and Jason snap-called holding


. There was nothing on the board runout of





to help Trevor, and Jason was the Colossus Champion!
WSOP-C Colossus Champion: Jason Mandanici-Turcot, $125,130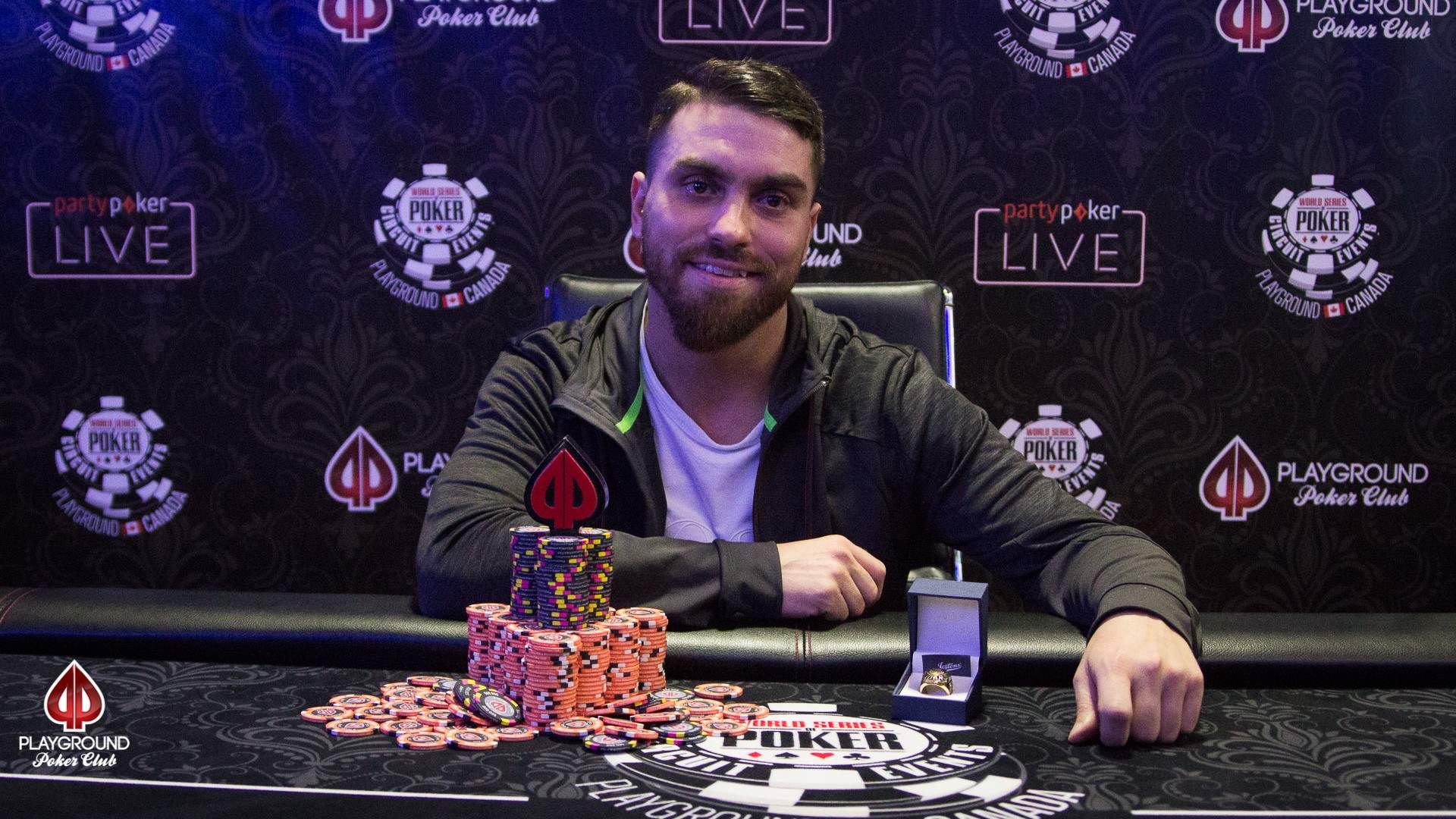 Final Hand of play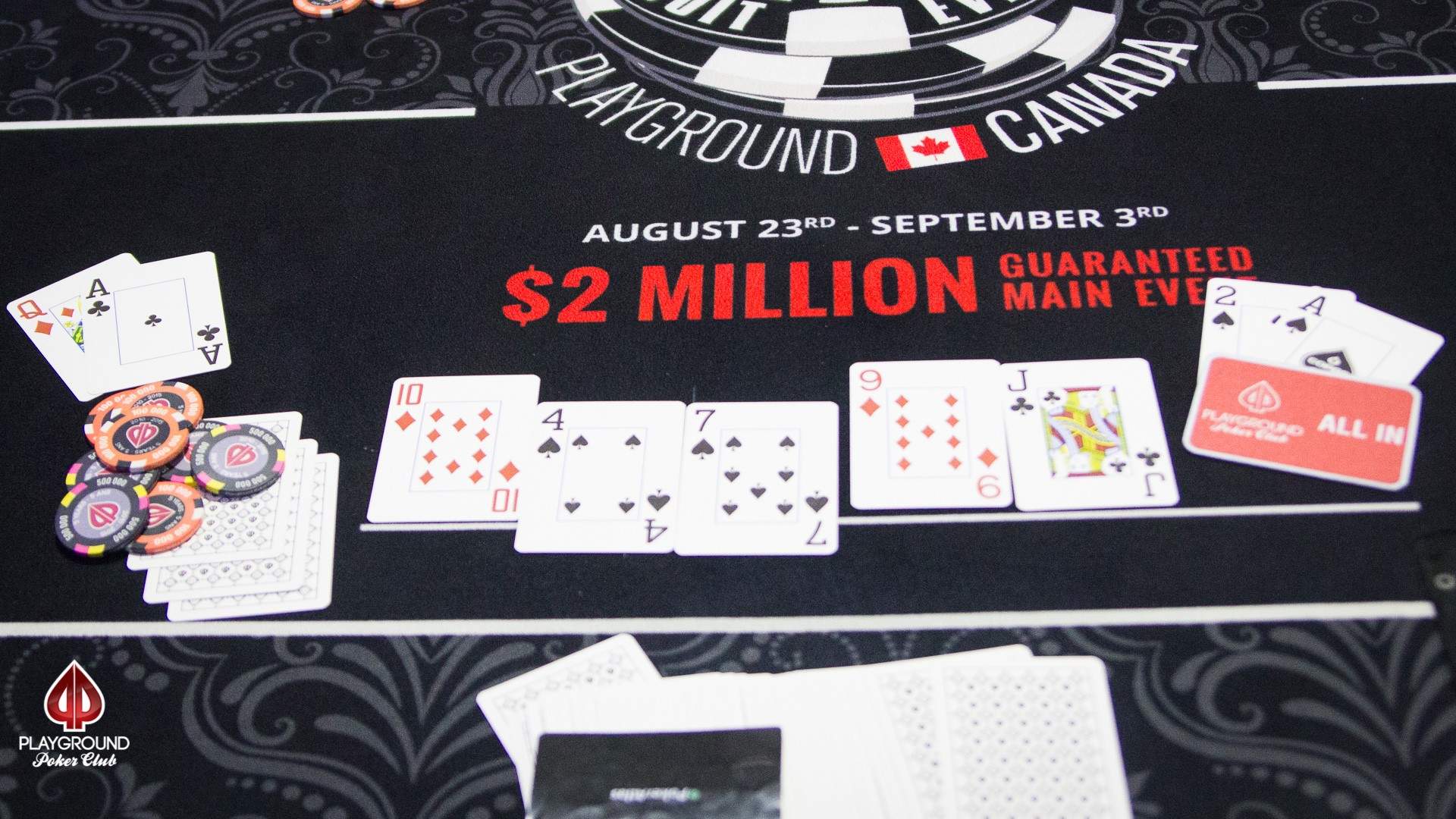 Jason and friends

2nd place: Trevor Delaney, $54,605