The Playground 200, over several Power Weekends, has become an established event. The format is a great blend of classical structure and a modern take on tournament poker, one that brings online and live poker together.
There were four Day 1s, including one online, and 133 players came back on Sunday afternoon for Day 2. Out of that number, just 20 made it to the final day, tonight's Day 3.
Play was fast at the beginning, and from the 3 starting tables, players were soon confined to 2 short-handed tables and playing for a spot on the Playground 200 final table and its big prizes.
Once our finalists were decided, the game was about dodging Mathieu Boucher's attacks and earning some pay jumps. Boucher is an experienced tournament player who knows exactly what to do when given a massive lead. He took no quarter and steam rolled the table with incessant raises.
Sébastien Morrissette won an almost embarrassing amount of all-ins, against Boucher and others, to earn a spot in the last triangle. Gianfranco Giordano played solidly, knowing what Boucher was up to but lacking the chips to do something about it. The 3 of them played 3-way for quite a while. The two short stacks, one after the other, found hope of taking the lead but Boucher did not crumble, and even after giving some chips back, he kept the pressure on and busted Giordano.
The heads-up match that ensued was very short lived. Only a few hands were played, most of which were won by Boucher uncontested, until Morrissette 3bet all-in. Boucher had two scraps of paper, but made the correct mathematical call (full hand below).
Congratulations on taking down the Playground 200 of the May Power Weekend!
Playground 200 Champion: Mathieu Boucher – $21,036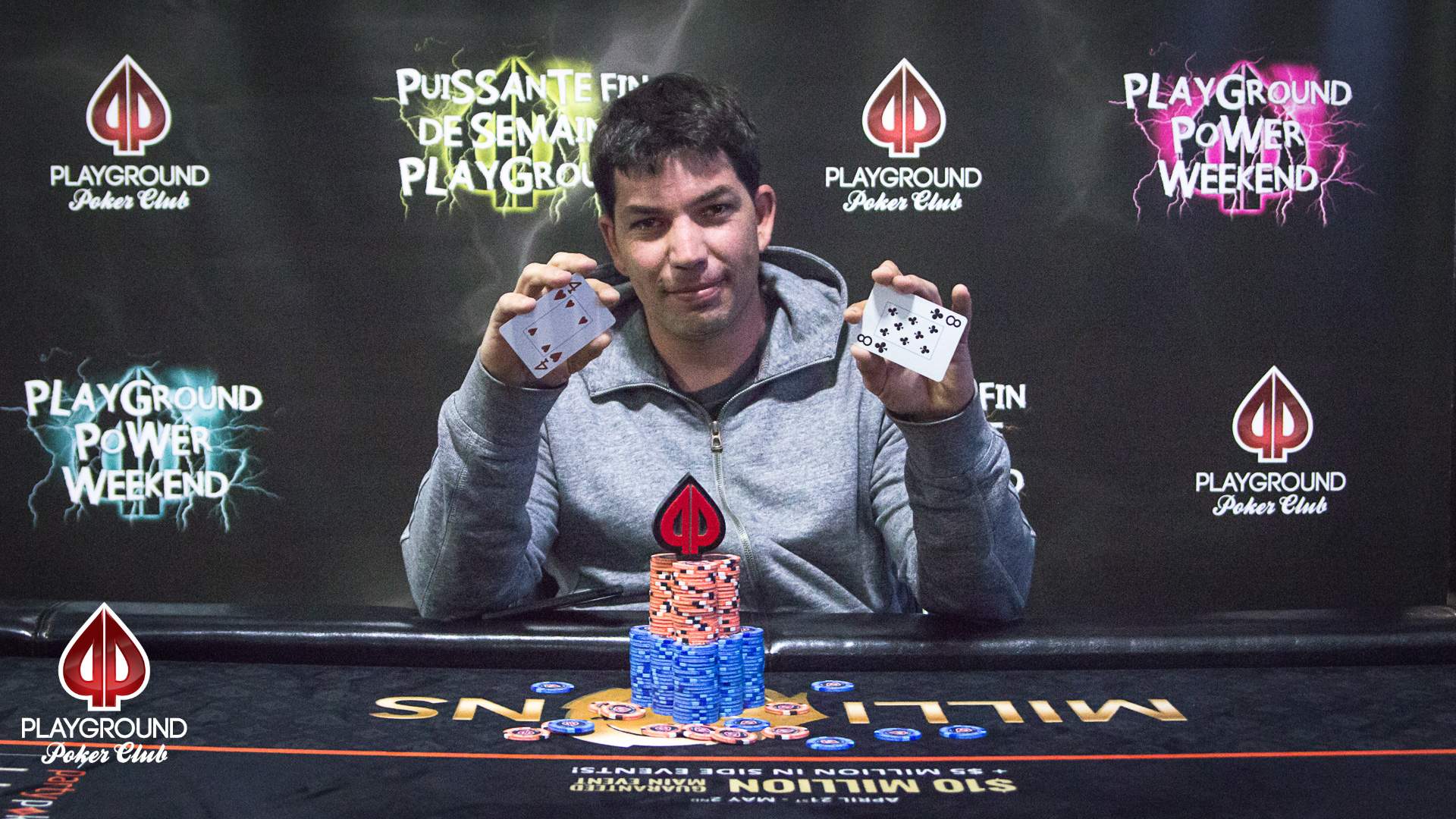 Runner-up: Sébastien Morrissette – $16,140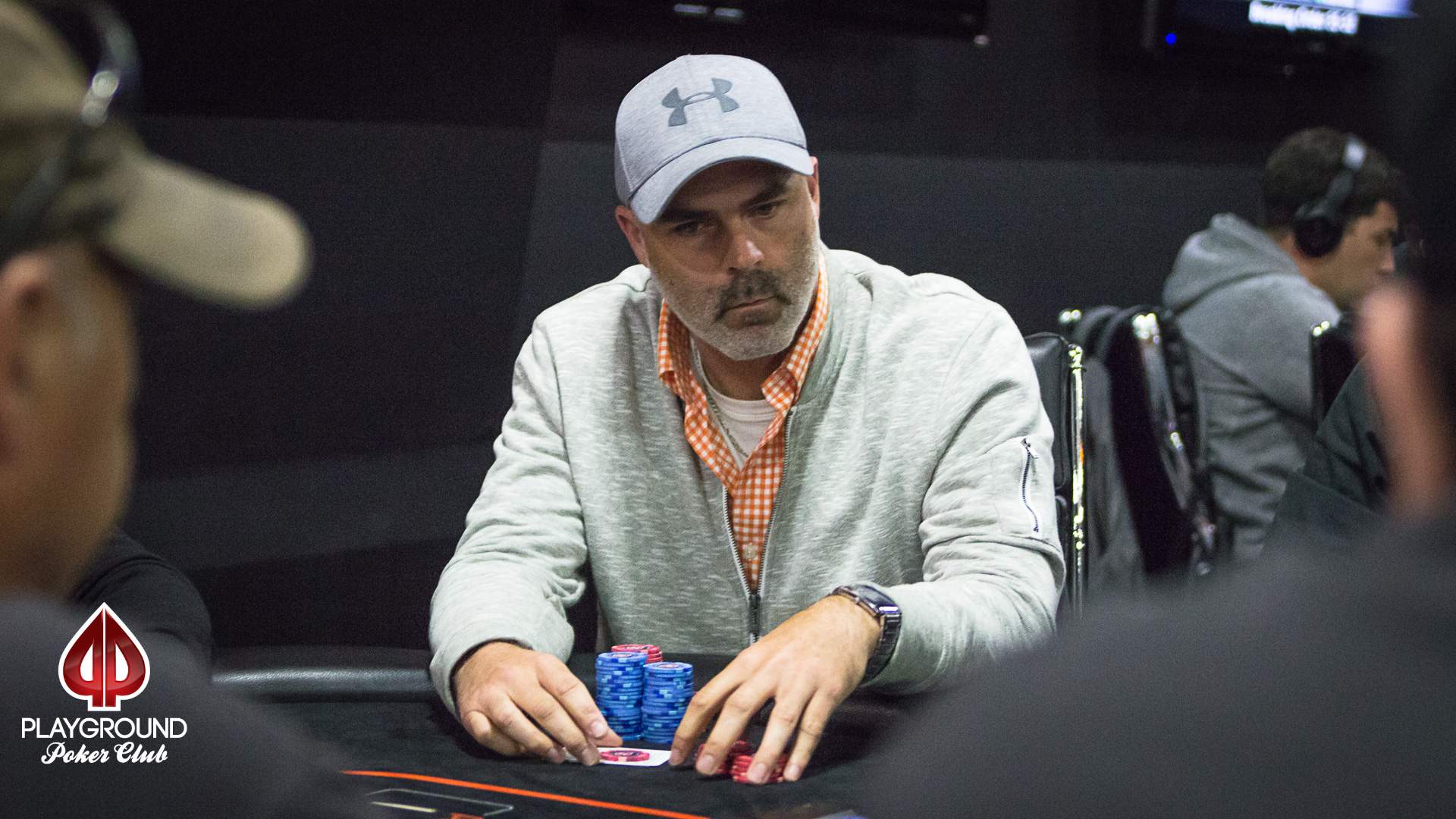 Last hand of play: