Event #4 of the June Power Weekend, the $75 + $10 + $25 NL Hold'em Bounty, brought out an impressive field of 81 runners and built a prize pool that greatly surpassed the $5,000 guarantee.
As everyone has come to expect from bounty events, the early levels were characterized by fast and loose action while the players were looking to capture as many bounties as possible. But once the field was down to two tables, the action tightened up as the pressure of the blinds increased and the players set their sights on the prize money. They remained determined and focused throughout the late levels, each trying to grind their way up the leader board. And that was the trend that continued all the way up until the heads-up duel to decide the winner.
After Shawn Parks' elimination in third place, it came down to Normand Plessis Belair and Frederic Blais. Blais held a slight chip lead, and he proposed a deal that would see each player take $1,350 and leave the balance of the prize pool for the eventual winner. Plessis found the deal impossible to refuse, and the two played on for the remaining $332. Despite their deal, the two players remained cautious during the heads-up match. The two players traded small pots back and forth until they both woke up with premium hands and got their chips in the middle. Plessis was dealt the better hand, but Blais took the lead on the flop and went on to victory. Congratulations!
Event #4 Champion: Frederic Blais, $1,682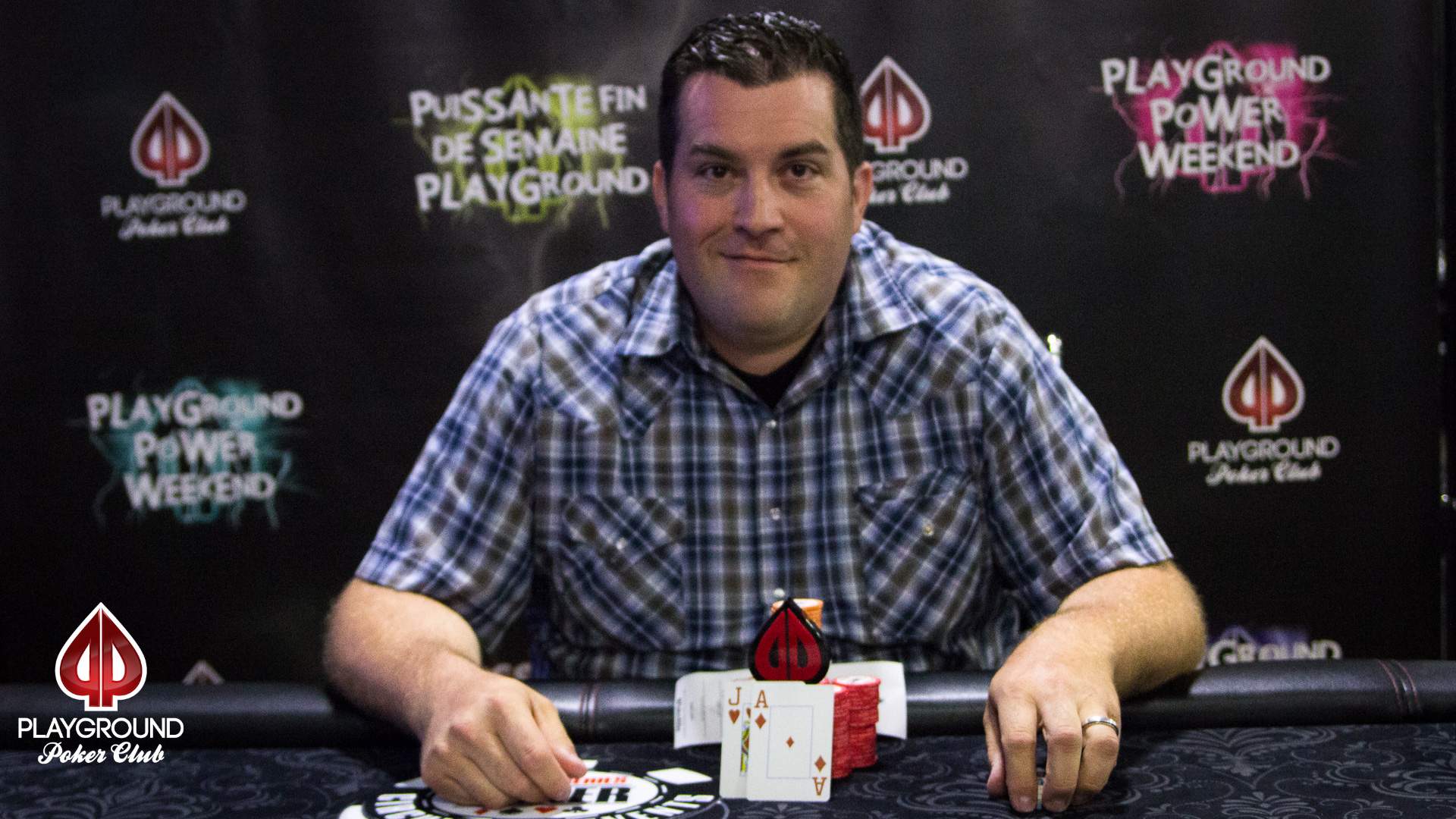 Last hand of play: