Event 11 in the Playground Poker Winter Festival, a $150 + $30 + $150 NL Hold'em 50/50 Bounty has just concluded. This Bounty Event maxed our capacity when 230 players registered for it, which led to a 12-hour marathon. The prize pool for this tournament was divided into 27 payouts, plus the $150 Bounties, which were being won and stacked higher and higher as the Event progressed.
Mathieu Boulanger-Vaugeois led the field for the longest time, but a series of unfortunate events brought him down to average, and he eventually busted just before the formation of the final table. Benjamin Ménard took his spot under the sun, and kept it from about a 30-player game until Charles-Éric Benoit raced past him, collecting some extra bounties in the process.
When 8 players remained, they decided to take a look at the ICM numbers, and everyone agreed to them, leaving $600.00, the Champion's Trophy, and the Bounties on the table. After that, as tradition has it, play accelerated noticeably, and finalists dropped like flies.
The heads-up match between Bill Kontaratos and Pierre-André Prévost was different though. The other players left in such a short span of time that it left the pair with about 20 big blinds each, and with the trophy on the table, they played very seriously. They exchanged the lead a few times, until Pierre-André lost a huge all-in, leaving him with a little over 300K out of the Event's 4.6M chips in play. That's when he went on a tear – he could not lose a hand. The final blow came immediately after he got the lead. His


got the best of Bill Kontaratos'


, when the





board brought a quick deuce.
Event 11 Champion: Pierre-André Prévost – $3,115.00 and the Champion's Trophy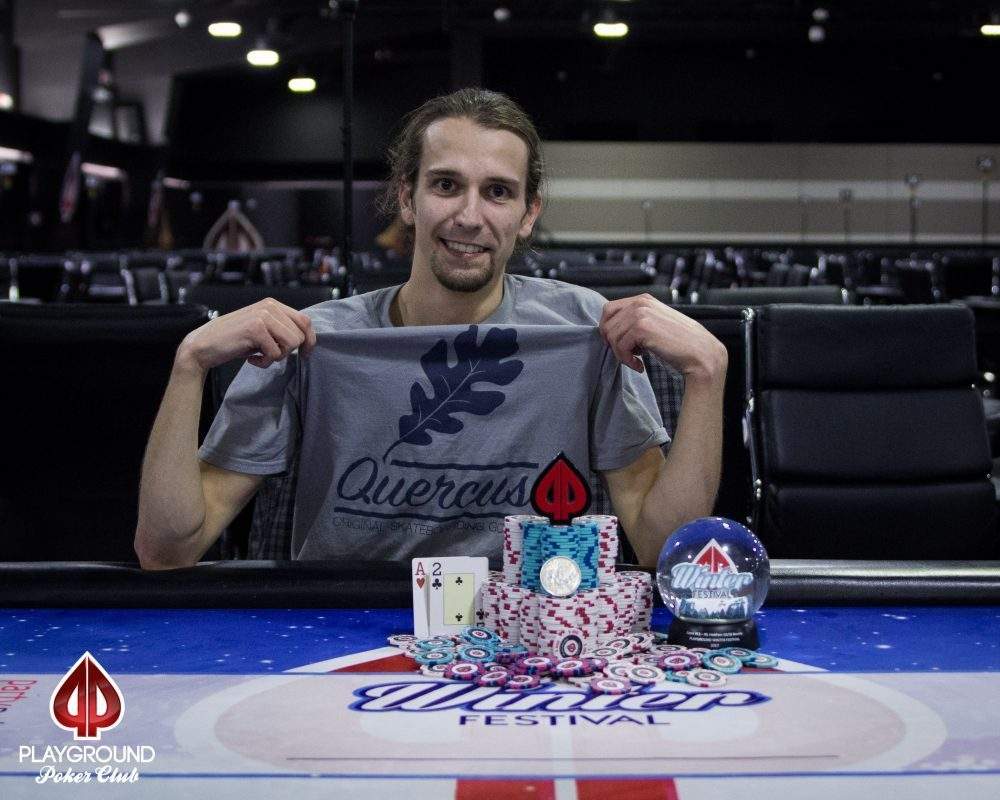 Runner-up: Bill Kontaratos – $2,640.00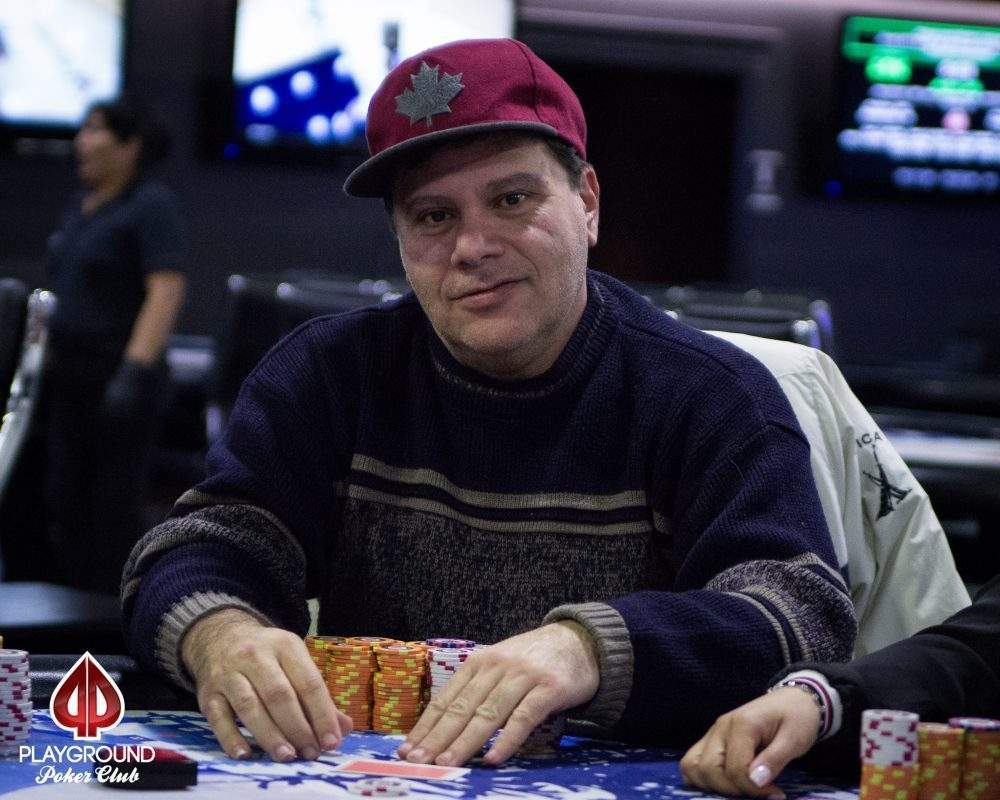 Last hand of play: