Event 13 of the Playground Poker Winter Festival has just come to a close, and Nicolas Le Floch navigated through 2 days of poker to best a field of 108 players and claim victory.
This "Second Chance" Event has become a regular tournament during series that include a WPT Main Event, and offers players a "second chance" to play in a high-stakes event. The buy-in is generally around half of the cost of the Main Event – in this case players invested $1,500 + $150 into a tournament which featured a guarantee of $150,000.
Once registration was closed, the final count was of 108 entries, generating a prize-pool $157,140. The top 14 players were included in the payouts, with $47,140 reserved for the eventual winner. The event took place over 2 days, and 21 players bagged chips onto Day 2 after 15 levels of play. It took another 3 levels of play to reach the money, after which the final table came fairly quickly.
Alexandre Lavigne, who has seen a lot of success in big buy-in events here at Playground Poker Club, arrived at the 10-handed final table as the chip leader. He pulled through until the top 3, even after losing his lead mid-way through the final in a series of unfortunate hands, but was eliminated by Nicolas in a coin toss to take home a 3rd place prize of $17,440.
Heads-up play then began between Nicolas (1,892,000) and Shawn Daigle (798,000), with Nicolas holding more than a 2-to-1 chip advantage. They played for the better part of 3 levels without too much fluctuations in their stacks. Shawn did manage to chip up to over a million at some point, but Nicolas kept applying pressure on his opponent leading to the final hand.
Nicolas defended his big blind after Shawn min-raised to 65,000, and then he checked first-to-act on a



board. Shawn fired 70,000, and then called when Nicolas raised to 185,000. On the

turn, Nicolas led for 200,000, and Shawn raised all-in for 605,000 – finding a quick call.
Nicolas tabled


for top-two pairs, and Shawn's


was drawing only to a 6 for a straight. The river was a

, sealing the deal for Nicolas and crowning him our Second Chance Champion.
This is the second event Nicolas has won in this Playground Poker Winter Festival, as he claimed the Champion's Trophy in Event 9, a $500 + $50 PLO tournament. He also placed 29th in the WPT Playground Main Event, bringing the total of his three cashes in this series up to $62,355. Visiting from France, this has been quite the successful venture for him!
Congratulations!
Second Chance Champion: Nicolas Le Floch – $47,140.00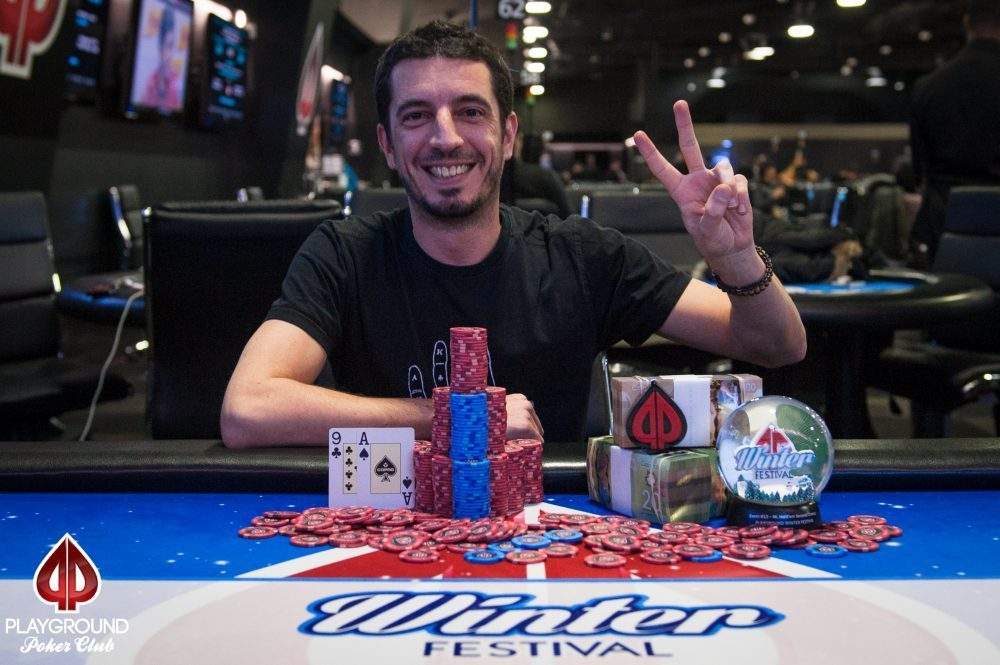 Second Chance runner-up: Shawn Daigle – $29,130.00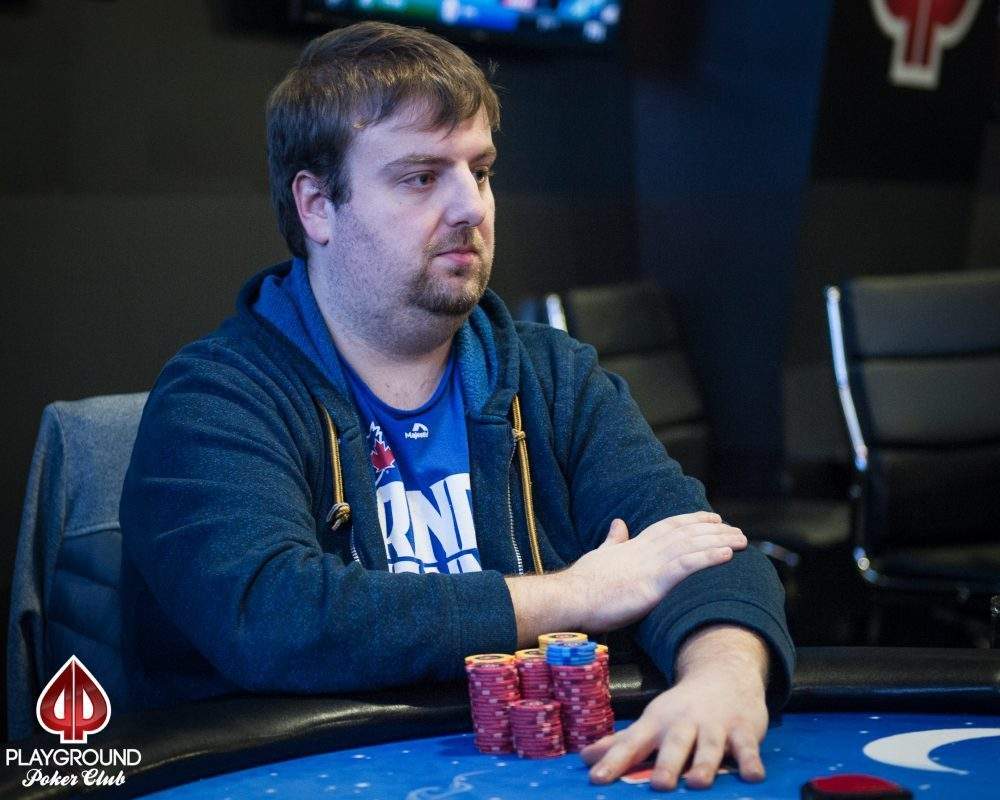 Last hand of Event 13