Event 14 was a $300 + $30 NL Hold'em Mega Stack Turbo, with a hefty 50K starting stack. 147 players joined in, contributing to a $42,777.00 prize pool, and 15 players got paid tonight. The biggest cash prize was claimed by Andrew Johnson, who eliminated Nick the terminator after a tough heads-up match.
A deal was discussed when the tournament was 4-handed, but dismissed. Then again heads-up, after the stacks had evened out somewhat between the two players. This time they chose to drop $750.00 from the first prize down to the second, reducing the difference by $1,500.00, thus playing for a $1,003.00 bump, as well as the Champion's Trophy.
Nick Nickoletopoulos pretty much destroyed the final table, taking out most of the finalists, but Andrew Johnson managed to stay afloat, even growing a few stacks along the way. Johnson then took out Rishi Makkar on a brutal bad beat, which bloated his stack and gave him a fighting chance against Nickoletopoulos. They battled for about 20 minutes, during which stacks stayed mostly even, sometimes bumping up to a 3-to-2 lead for one player or the other. Johnson finally took advantage when the lead was on his side, and took down a big pot without showdown. Then the final hand happened.
Nick Nickoletopoulos cautiously limped in from the button, completing the 200K big blind. Johnson made it 500K to go, and Nickoletopoulos obliged. The flop was checked by both players, and Johnson then led the turn with another 500K bet. Nickoletopoulos did not take long before calling. On the river, seeing that his opponent had been prone to splash chips in some pots, Johnson shoved his stack in the middle. Nick pondered for about 15 seconds, and elected to call, putting his tournament life at risk.
Andrew Johnson:



Nick Nickoletopoulos:


Board:





Johnson's check on the flop allowed for Nick to catch up by making top pair on the turn, and that check earned him the Champion's Trophy! Congratulations!
Event 14 Champion: Andrew Johnson – $9,500.00 and the Champion's Trophy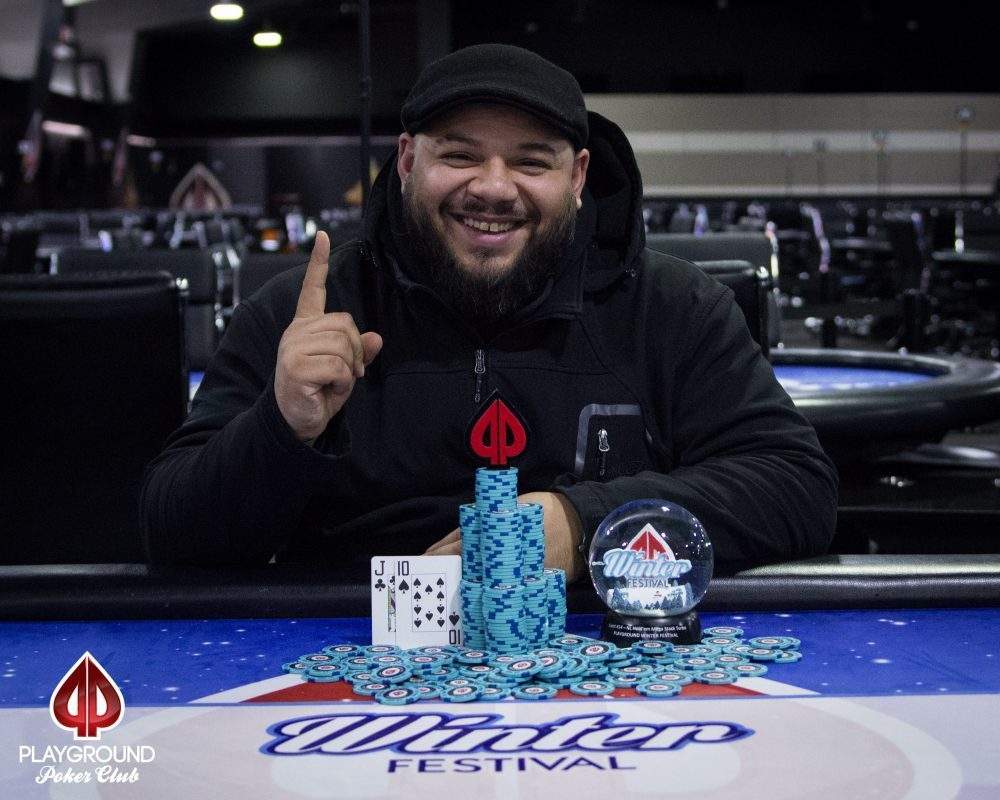 Runner-up: Nick Nickoletopoulos – $8,497.00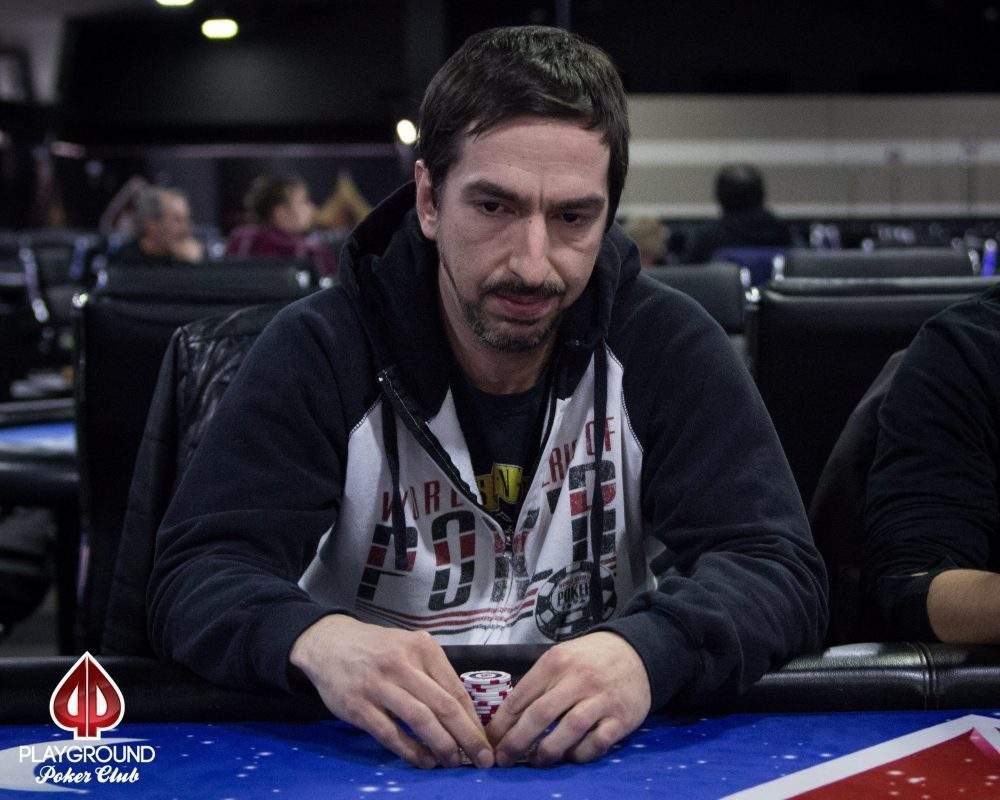 Last hand of play: