It took 26 levels of play for Jordan Saccucci to best a field of 145 and emerge as the Event 7 champion. The $140,650 prize-pool generated for this event was divided into two parts – half was reserved for the payouts, and the other half was awarded through $500 bounty chips.
The top 15 secured a cash-prize in the payouts, but players were also awarded a $500 bonus every time they eliminated a player. This structure in turn generated a lot of action, as there was a considerable amount of money available to be won throughout the entirety of the tournament.
Mounzer Awada went on a rampage early in the event, picking up a handful of bounties along the way. Mid-way though the day, he slowed down his pace as other players began catching up to his chip count, but once play neared the money-bubble, he turn on beast-mode once again and collected a few more knockouts along the way to his 4th place finish.
Paul Mohorea arrived at the final table as the chip-leader after mistakingly getting involved in a huge 3-way pot when play was in-the-money, however a few misfortunate hands on the final table saw him take 6th place.
Dustin Melanson pulled a few miracles out of the bag in the final table, and spun up his short stack to carry him all the way into 3rd place.
Once heads-up play started, Omid Shahbazian held over 2/3 of the chips in play, however Jordan came from behind in two big hands to win it all, taking home the stunning Winter Festival Champion's Trophy for his victory.
On the first hand, Jordan bested


with his


to flip the stacks. Now with 2/3 of the chips in play, he 4-bet shoved with


and was met with a call from


. He found the card he was looking for on the turn as the dealer rung out a





board, ending the tournament in the process.
Omid took home 6 bounty chips along with his $12,925 2nd place prize, while Jordan cashed in 11 bounties and a first place prize of $17,000.
Congratulations!
Event 7 Champion: Jordan Saccucci – $17,000.00 (plus 11 bounty chips of $500 each)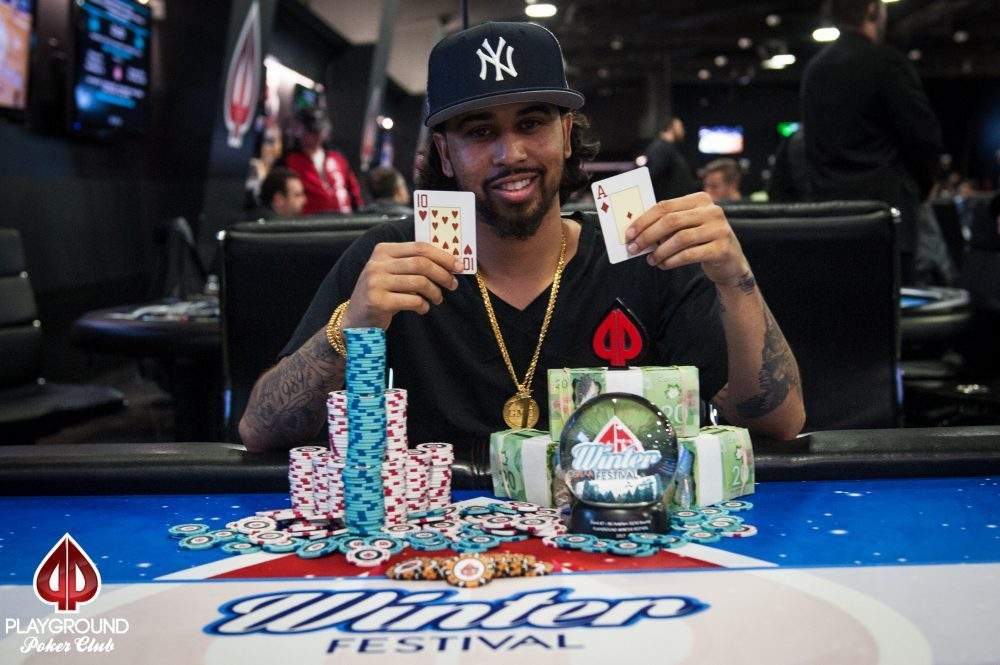 Event 7 runner-up: Omid Shahbazian – $12,925.00 (plus 6 bounty chips of $500 each)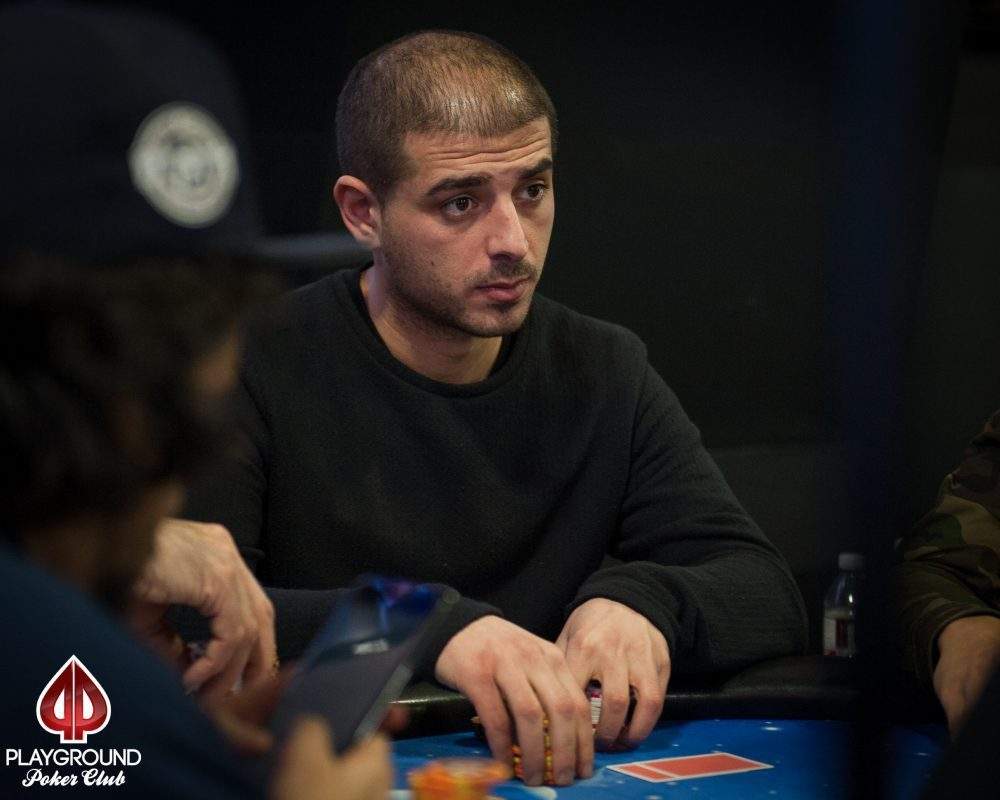 Last hand of play