History has been made once again at Playground Poker Club!
After 34 levels of play spread across 4 action packed days, Ema Zajmovic plowed through a field of 380 entries and joined an elite group of players by claiming the title of champion at the partypoker.net WPT Playground. Ema has also just become the first woman to have won a WPT title in an open-championship event, securing nearly a quarter-million in earnings along the way.
The World Poker Tour Main Tour returned to Playground Poker Club for the third time this season in its 20 stop program. This time the structure was a little different compared to previous visits to Kahnawake, as there were only 2 starting flights to the $3,200 + $300 NLHE event, however a single same-day re-entry was permitted on top of the usual next-day re-entry formula. A combined total of 380 entries took place, in turn generating a prize-pool of $1,179,520.
Through the two starting flights, 157 players managed to bag chips onto Day 2 of which 48 secured a cash prize of at least $5,670. A few notable players were eliminated shortly after the money-bubble burst, including the likes of Marc-Etienne McLaughlin (41st – $6,120), Christian Harder (40th – $6,120) and Marc-Andre Ladouceur (35th – $6,720).
Once the clock struck zero in Day 2, there were only 28 players remaining with Hendrik Latz leading the pack. His stack was closely rivalled by 3 other players, as Jean-Pascal Savard, Eric Afriat and Kelly Kellner bagged within a handful of big blinds of the chip-leader.
Henry Tran was the highlight at the start of Day 3, as he ran his average stack into a monster chip-lead in only a few orbits of play. His at-one-point chip-stack of 2.3 million towered over his opponents in early play, but began being chipped away at bit by bit as the day progressed. All-stars Jake Schwartz (27th – $8,100) and Anthony Zinno (24th – $9,600) were shown the door fairly early, and they were followed by Hendrik Latz (20th – $11,580), Patrick Blye (13th – $17,160) and Pascal Lefrancois (11th – $20,160) before the 10-handed final table was formed. The 10 finalists played for 17 minutes before Day 3 was declared over, and it was none other than Ema Zajmovic who was sitting atop the leaderboard, en route to her second consecutive WPT final table here at Playground Poker Club.
Early action saw Henry Tran (10th – $15,508) be the first eliminated in Day 4, followed by Ryan Tack Yu (9th – $18,554) and local hero Carter Swidler (8th – $24,000). Danny Li (7th – $29,446) was then sent to the rail by Tam Ho, and the official WPT Playground Final Table was formed.
Tam Ho started 6-handed play with the chip-lead as he watched Jean-Pascal Savard (6th – $45,690) get eliminated by Jean-Francois Bouchard. Ema eliminated Mekhail Mekhail (5th – $55,200) in 5th place to regain the lead, but it was quickly taken away by Eric Afriat during 4-way action. After Ema eliminated Tam (4th place – $71,670) to bring the field down to 3, the stacks started to even out – until a huge hand occurred between Jean-Francois and Eric, leading to Eric's elimination (3rd place – $108,690).
Jean-Francois began heads-up play with 6,850,000 in chips, ahead of Ema's 4,525,000, but after only 2 levels of play Ema tilted the balance in her favour and took a 2-to-1 chip lead over her opponent. Jean-Francois was on his way to evening the counts up until the final hand of play took place.
Ema was on the button / small blind, and therefore first-to-act, but before she had the chance, Jean-Francois announced all-in out-of-turn. Ema confirmed with the floor staff regarding the procedures in this case, and then made a passive-action to ensure her opponent's out-of-turn play remained binding. The dealer then threw the "All-In" card in front of Jean-Francois, and Ema made the call – forming a pot of nearly 90% of the chips in play.
Ema tabled


and was racing versus the


of Jean-Francois. She took the lead on the flop by pairing her king, and faded the turn and river to secure the win on the





board.
Her radiant smile described the immense joy she felt after the river dropped – she was now a WPT champion!
partypoker.net WPT Playground Champion: Ema Zajmovic – $241,500.00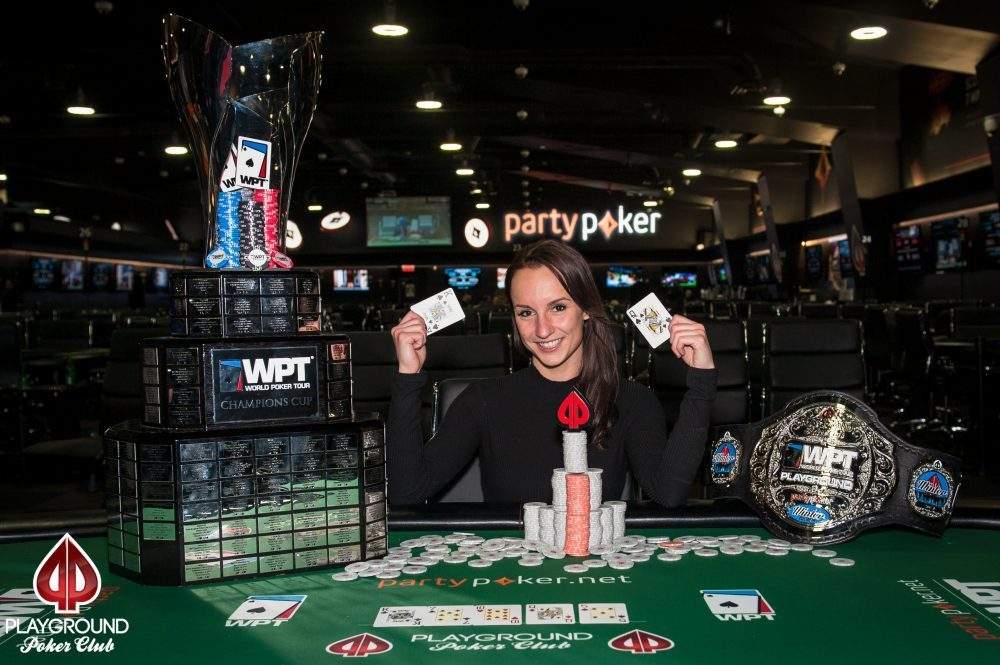 partypoker.net WPT Playground Runner-Up: Jean-Francois Bouchard – $169,270.00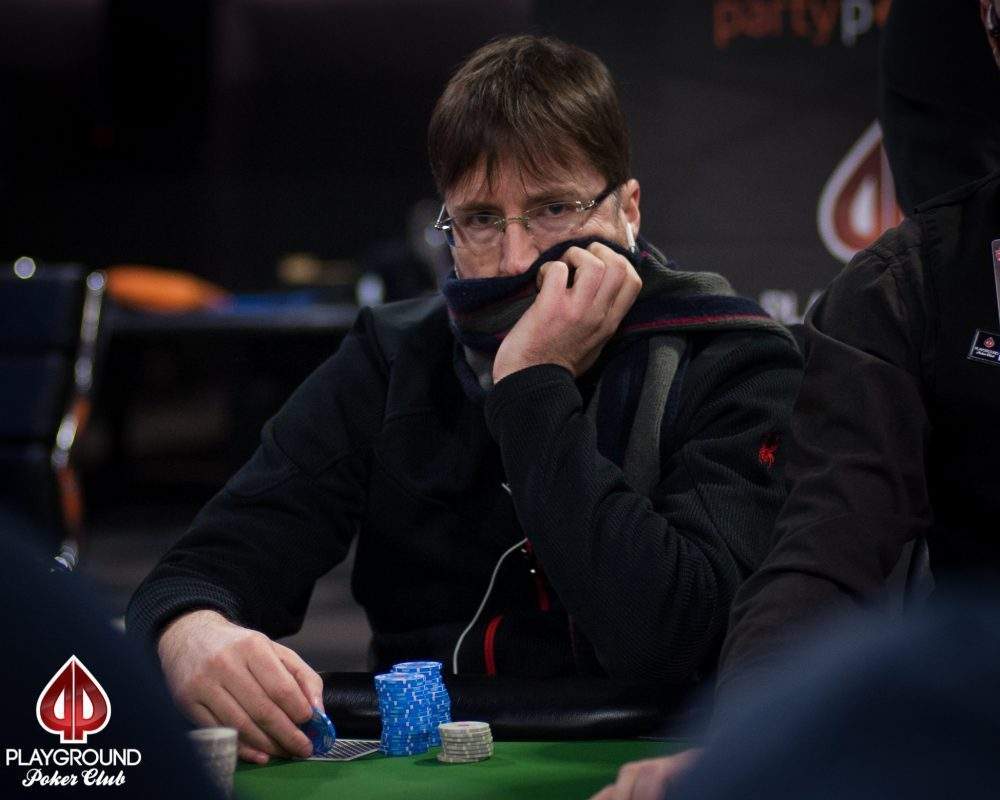 Last hand of play