Event 12 in the 2017 Playground Poker Winter Festival just came to a close, and it was Claude Dufresne who emerged victorious. This event has always been a lot of fun, and tonight was no different. For some reason, seniors understand very well that poker is a game, and people are meant to have fun playing it.
This is not to say that our senior players took the task of winning a Champion's Trophy lightly. Most of them were playing to win, especially Bob T, who was trying to defend his title, having won the Playground Poker Fall Classic's Seniors' Event. He was leading the tournament for a while, but missed the final table. When players got to to it, blinds were pretty high, and action was fast, especially after the ICM deal that the final 6 concluded. All featured prizes reflect that deal, which is why the winner cashed less than the runner-up, who was chip leader at the moment of the deal.
In the end, it was Laszlo Kassa and Claude Dufresne who battled Heads-up. Laszlo had a bit of a chip lead, but Claude had a few low pocket pairs that held, and this is actually how the tournament ended. Laszlo Kassa raised allin from the button with


, and Claude defended with


. He had just doubled up with that very same hand, and was somehow confident that his fours would do the trick once more; and they did!
Board:





Congratulations!
Event 12 Champion: Claude Dufresne – $2,809.00 and the Champion's Trophy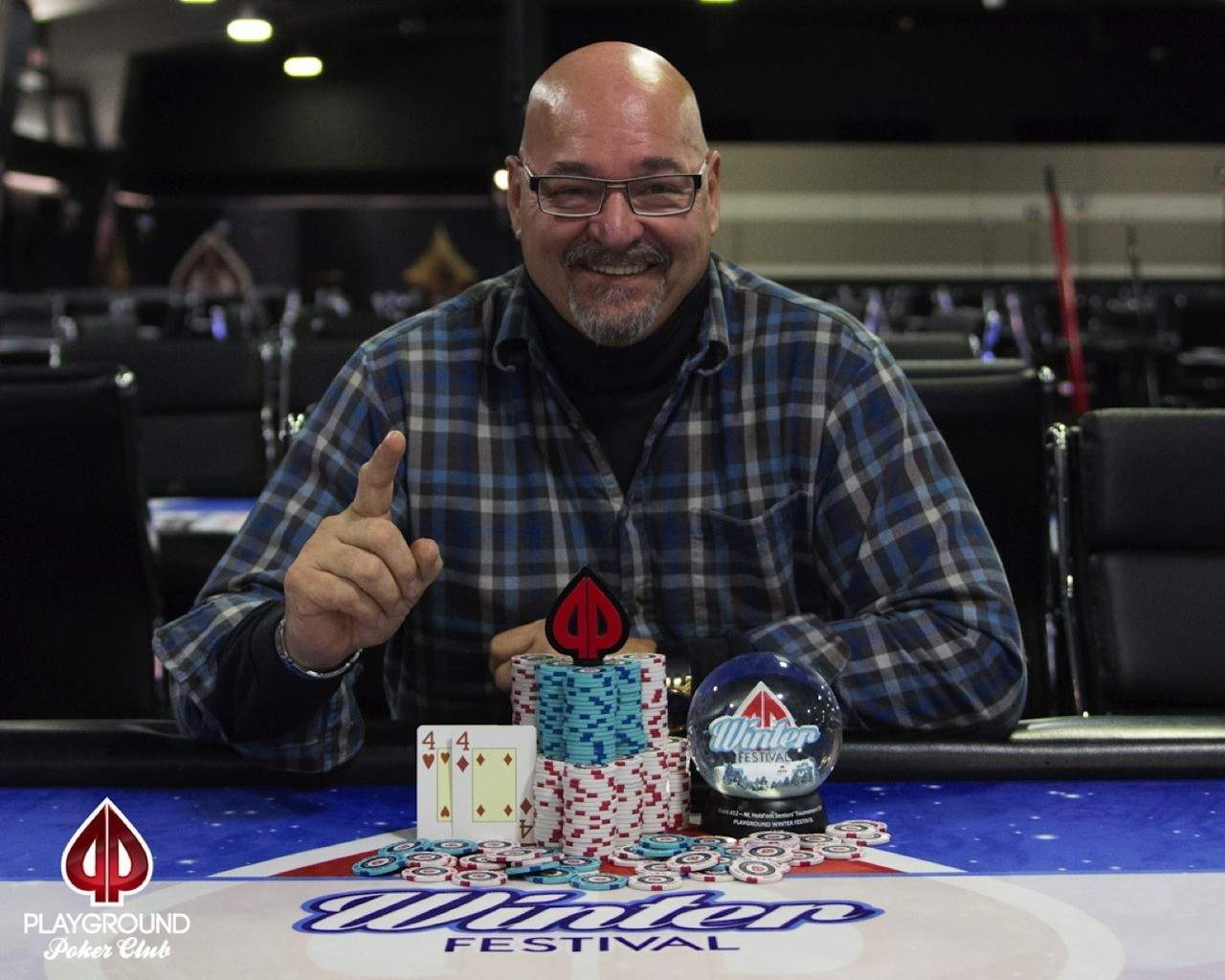 Runner-up: Laszlo Kassa – $3,055.00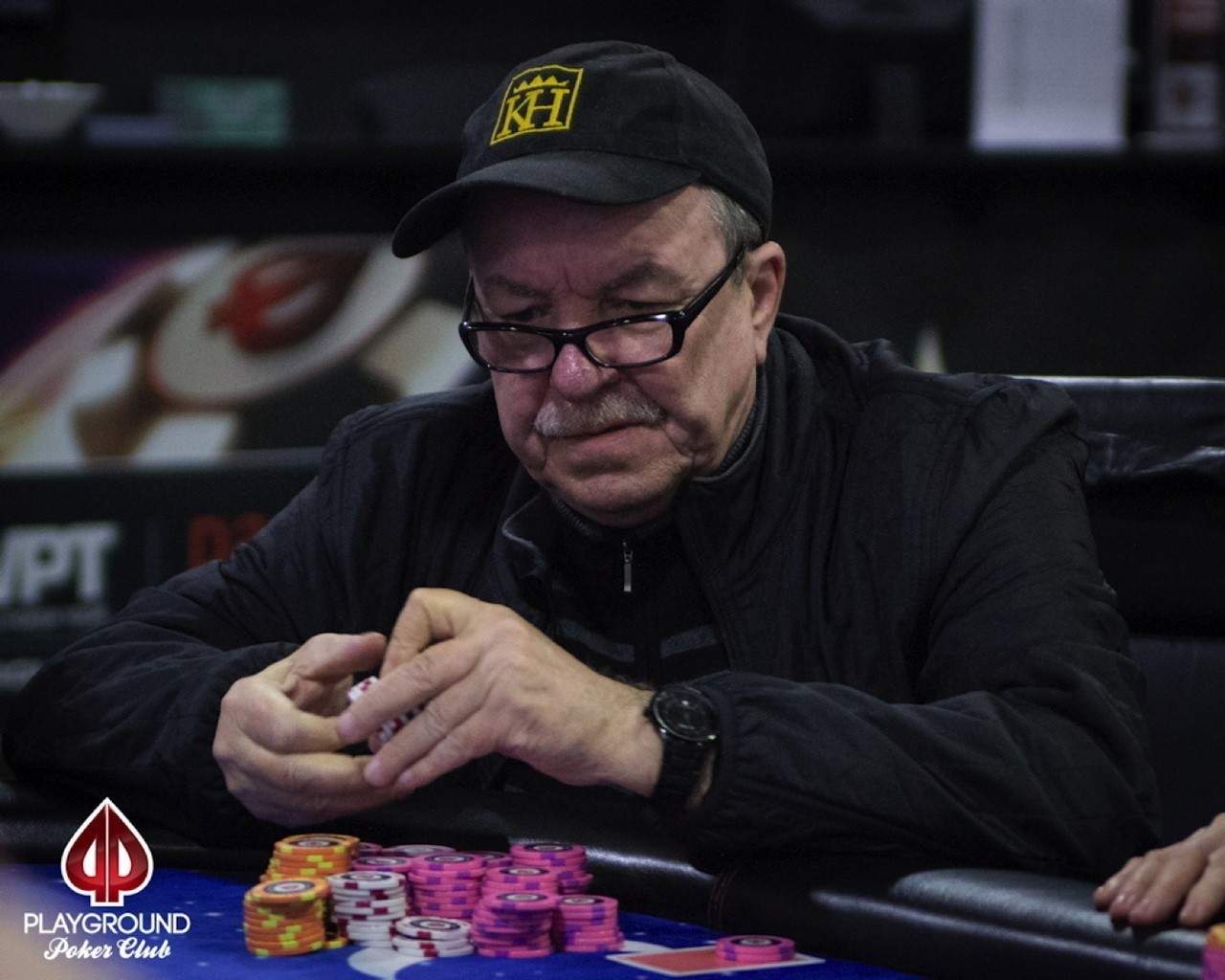 Last hand of play: