Event #16 was the first of 2 Bounty Events today. This one started at 12:00pm, and had a $100 + $10 + $25 buy-in. 126 players showed up for this bounty hunt, and played all afternoon for a chance to put their hands on the Champion's Trophy.
When play got to the money, Pierre-Olivier Adam was already the chip leader, and never let go of his position. A few familiar faces were seen on the final table, including Jean-Pascal Gauthier, Isham Yamani, Olivier Lamarre, Gary Lucci, Mitchael Ferguson and staff member Marc Chanthamynavong.
When 3 players were left, Marc managed to double through Mitchael, leaving him with nothing but a few chips. When he put them in, he found that he had 2 players to beat to stay alive.
Marc called his micro shove, then Pierre-Olivier made it 173K to go. Marc called the bet, then both players checked the flop. Marc threw in a 150K bet on the turn, which was called, and fired all-in on the river, which was also called by Pierre-Olivier, who had just rivered a straight (full hand below).
Marc Chanthamynavong won $2,302 for his great final table run, while our Champion took home $2,980 and the stunning Champion's Trophy.
Congratulations!
Champion of Event #16: Pierre-Olivier Adam – $2,980.00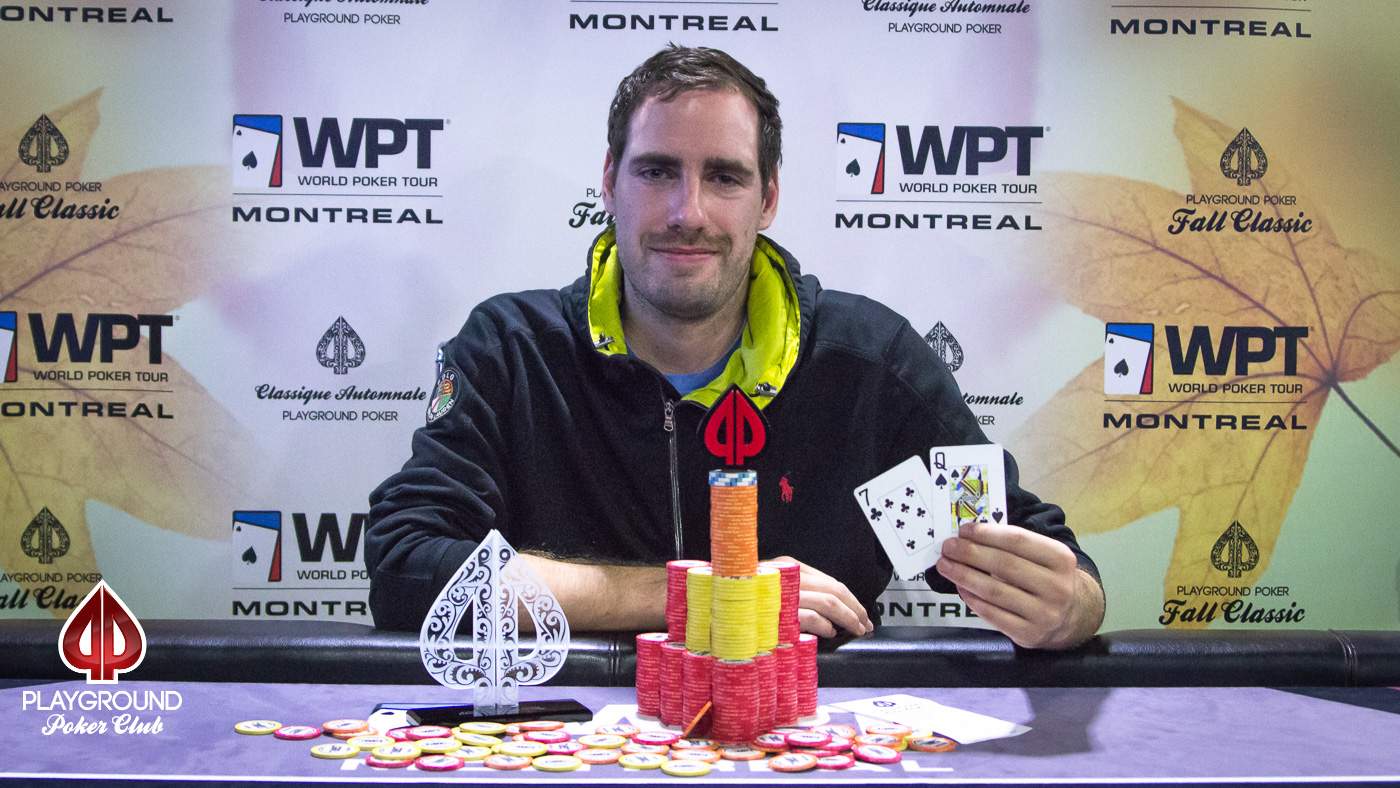 Runner-up: Marc Chanthamynavong – $2,302.00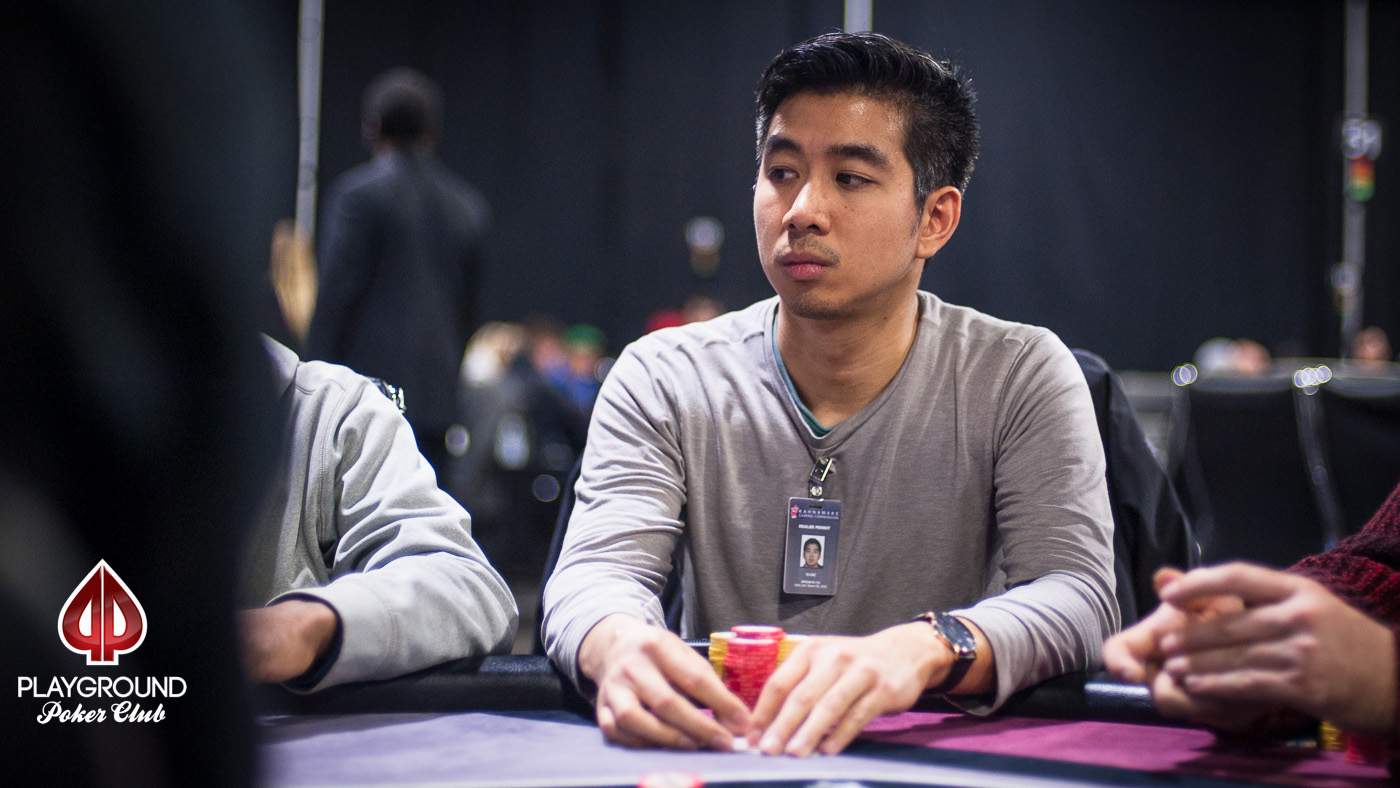 Last hand of play: