Event 16, a $200 + $30 + $100 NL Hold'em 8-Max Bounty, the last Event in the 2017 Winter Festival, has delivered the Champion's Trophy. The 245 player field allowed for 25 players to get paid, sharing a prize pool of $47,530. Players went at each other's Bounties all night, accumulating them and keeping them in display as hunting trophies. David Bonneau is the player who got the biggest number, having single-handedly eliminated 13 players.
The final table featured Jean-Philippe Piquette, a well-known grinder here at Playground Poker Club. He had taken down the $500 + $50 Freeze in the 2016 Playground Poker Fall Classic for $28,420. He finished 7th tonight.
The final table went rather quickly, as the blinds did not allow for patience or post-flop action to come into play. The heads-up match, which started fairly even in terms of stacks but offered a total of 38 big blinds, was no different. The pair must have played about 10 hands, when Ronaldo Uliana De Oliveira raised the 160K big blind to 400K. Sonny St-James reacted with an all-in bet, which was called instantly by De Oliveira, for the reason that he had opened with a real hand.
Ronaldo Uliana De Oliveira:



Sonny St-James:


Board:





Since Piquette's elimination, De Oliveira was the strongest opposition to any type of deal. The outcome of the Event came as a reward for his competitive spirit.
Congratulations!
Event 16 Champion: Ronaldo Uliana De Oliveira – $10,320.00 and the Champion's Trophy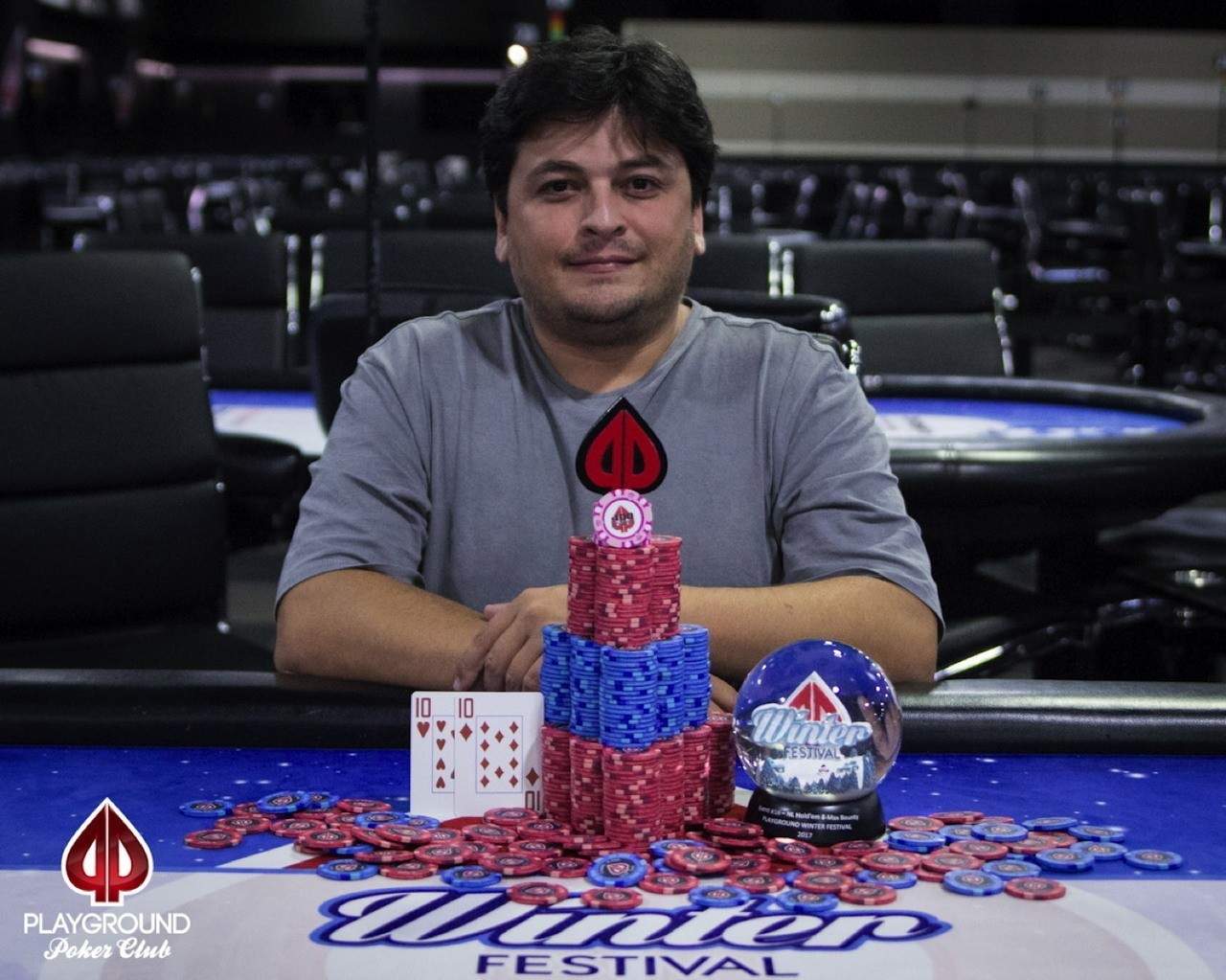 Runner-up: Sonny St-James – $7,870.00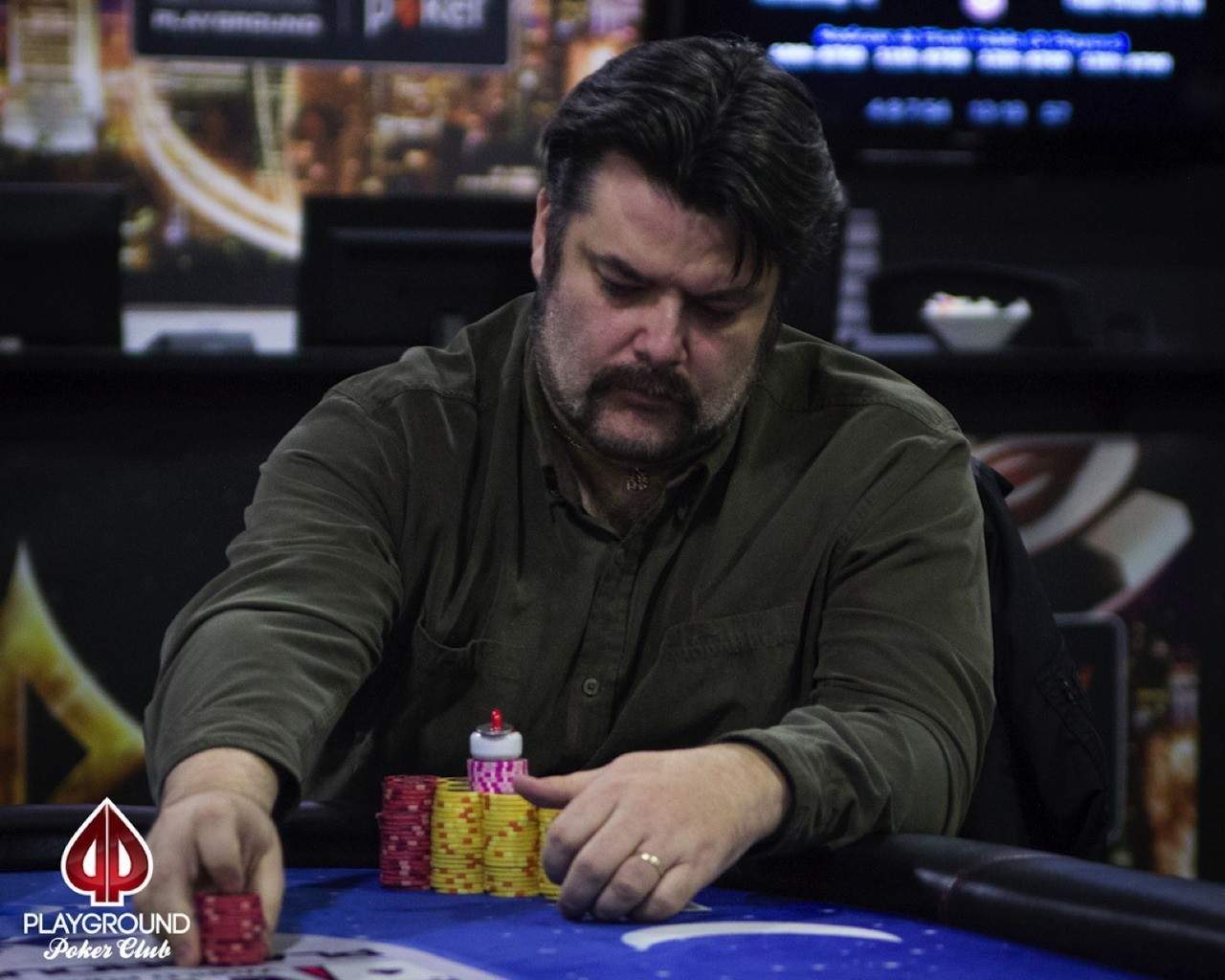 Last hand of play: