The Strangers in the Night event was a resounding success. 479 entries were accounted for, aggregated over 3 Day 1s where unlimited re-entries were permitted. The Strangers in the night charity event, as always, was a fun competition where players supported a great cause while indulging in their favorite game.
96 players came back for Day 2 yesterday. A full day of poker brought the field down to 10 finalists, who returned tonight for the conclusion of the June Power Weekend's marquee event.
Daniel Gagnon, the winner of the 2014 Playground Poker Montreal Festival's Main Event, was on the final table. Miguel Goncalo, a Playground regular who is no stranger to deep-event play, was also in the mix. John Palmer came with a charity title under his belt, having won an All Stars for Starlight event in 2016. Palmer brought a lot of fun to the table with his easy-going demeanor, and he casually made it to the heads-up match, but had the short end of a very uneven duel.
Robert Courrière started the day with just under a million chips. Before long, he was closing in on the leaders, but not content of joining them, he just whizzed passed them like a rocket and never looked back. He orchestrated a great number of busts and his all-around solid play, aided by a handful of good hands, got him the title tonight.
On Behalf of Playground Poker Club and the Strangers in the Night group, congratulations!
The last Stranger standing: Robert Courrière – $13,000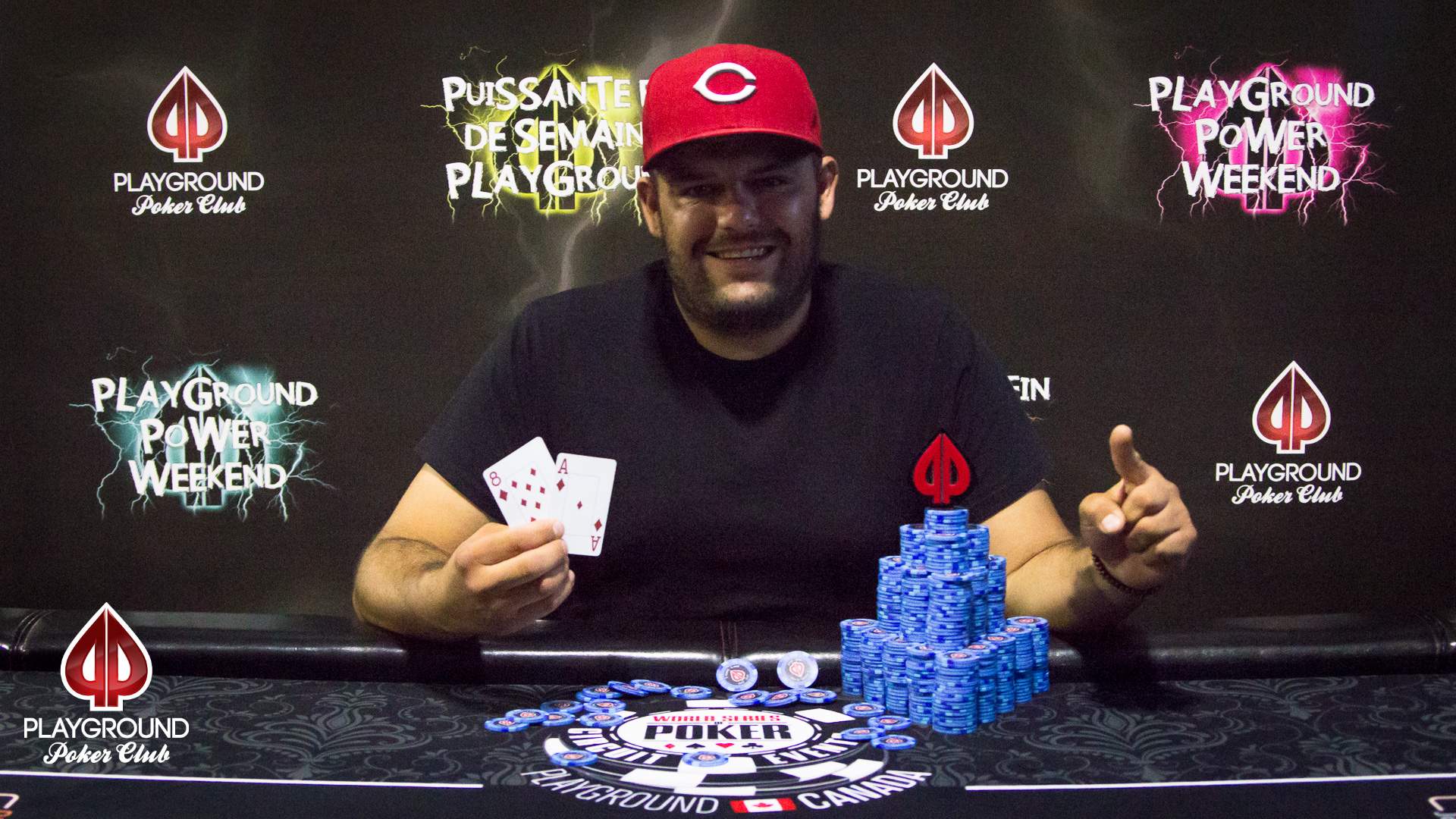 Courrière is joined by his friend, who supported him all night: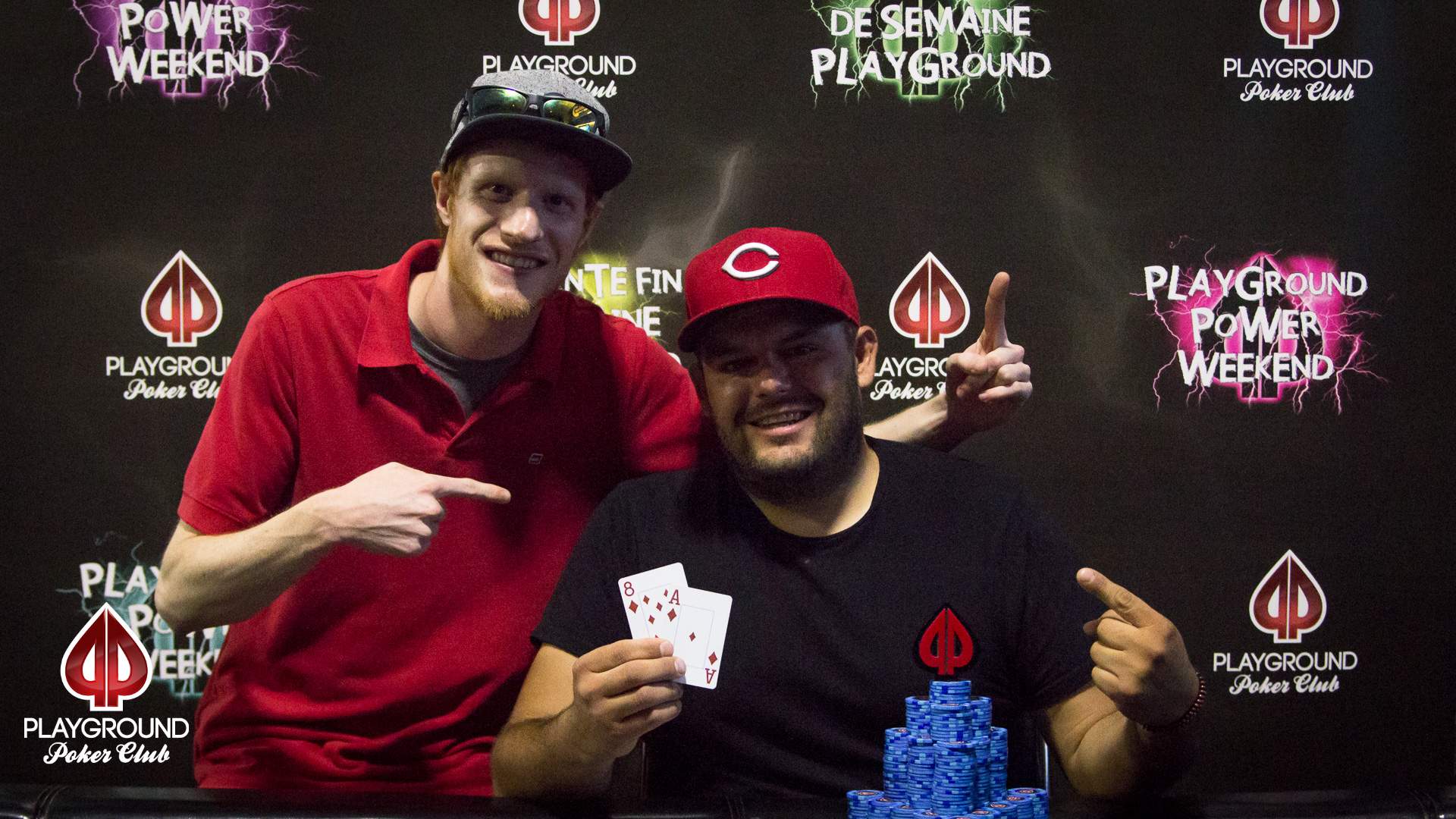 Runner-up: John Palmer – $9,660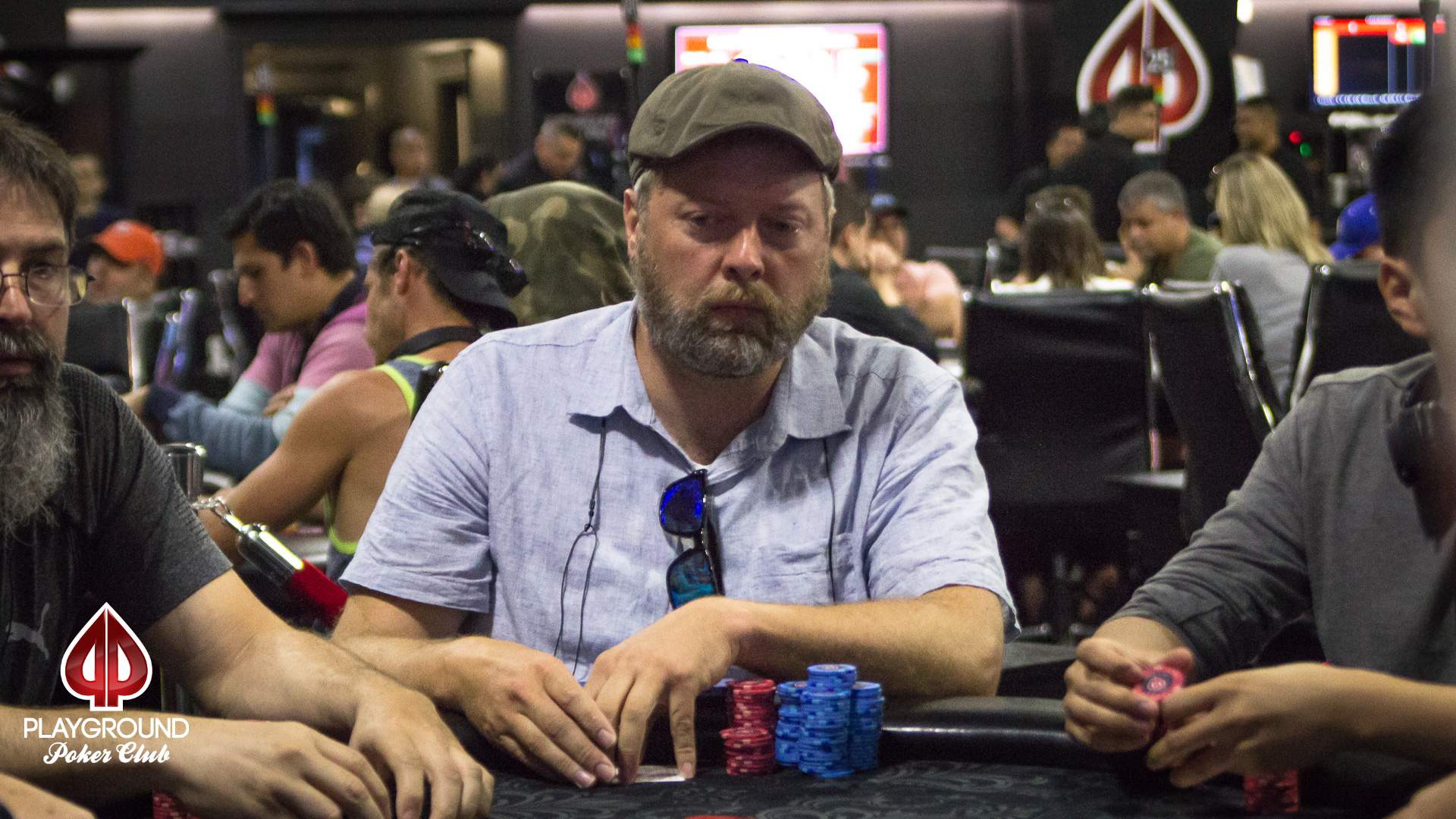 Last hand of play: