Event 1 was the kickoff event of the Winter Festival 2018. It attracted 670 entries, which took place across 4 Day-1s. The guarantee was missed by a few thousand dollars, and as a result, our players benefited from a tasty overlay. A total of 127 players managed to qualify a stack for Day 2.
Albert Nguyen, the leader at the start of Day 2, made it to Day 3, but was taken out first, after a few minutes of play. Nicolas Laliberté started Day 3 with the most chips, but had to settle for a 7th place finish.
Charles La Boissonnière and Yu Chen Chen impressed many on the final table, with their incessant jabs and overall solid play. La Boissonnière was eliminated in 4th after losing a flip to Hodhod. Bérard followed him – he was the victim of a 3-outer on the river.
The heads-up match, with $3,150 and the Winter Festival trophy on the line, lasted for quite a while. Hodhod was the most successful for a while, grinding Yu Chen down, and again after doubling him up. But eventually, Yu Chen got a hold of his heads-up game, and the match became much more even. They swapped a small lead a few times, until a series of winning hands put Yu Chen in the driver's seat.
He did not let go, and it is with a firm grip on the match that he went on to claim victory. The last hand was an open-shove from the button by Hodhod. The flip was won by Yu Chen (full hand pictured below). As per the concluded deal, Hodhod took down $15,000, and Yu chen took $18,150.
Congratulations!
Event 1 Champion: Yu Chen Chen – $18,000.00 and the Champion's Trophy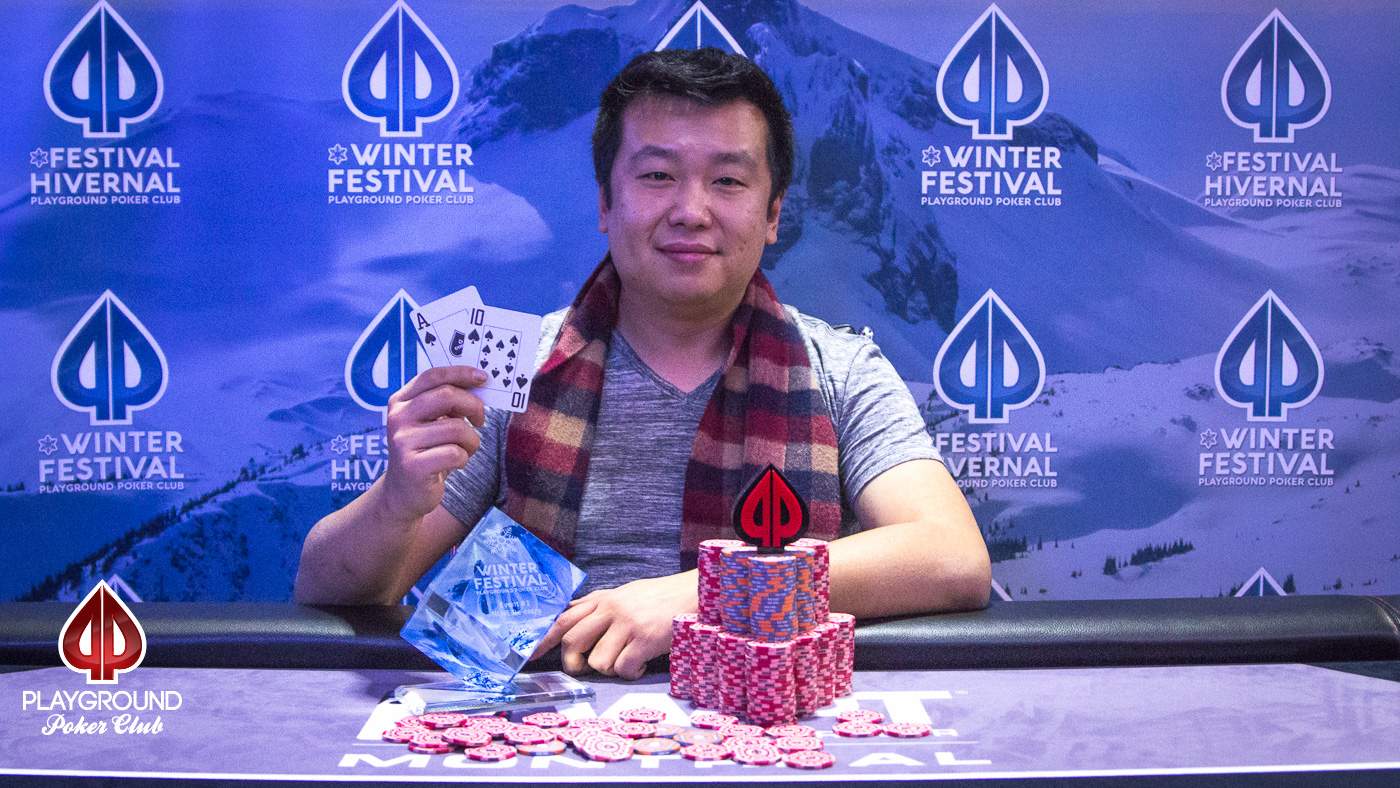 Runner-up: Brian Hodhod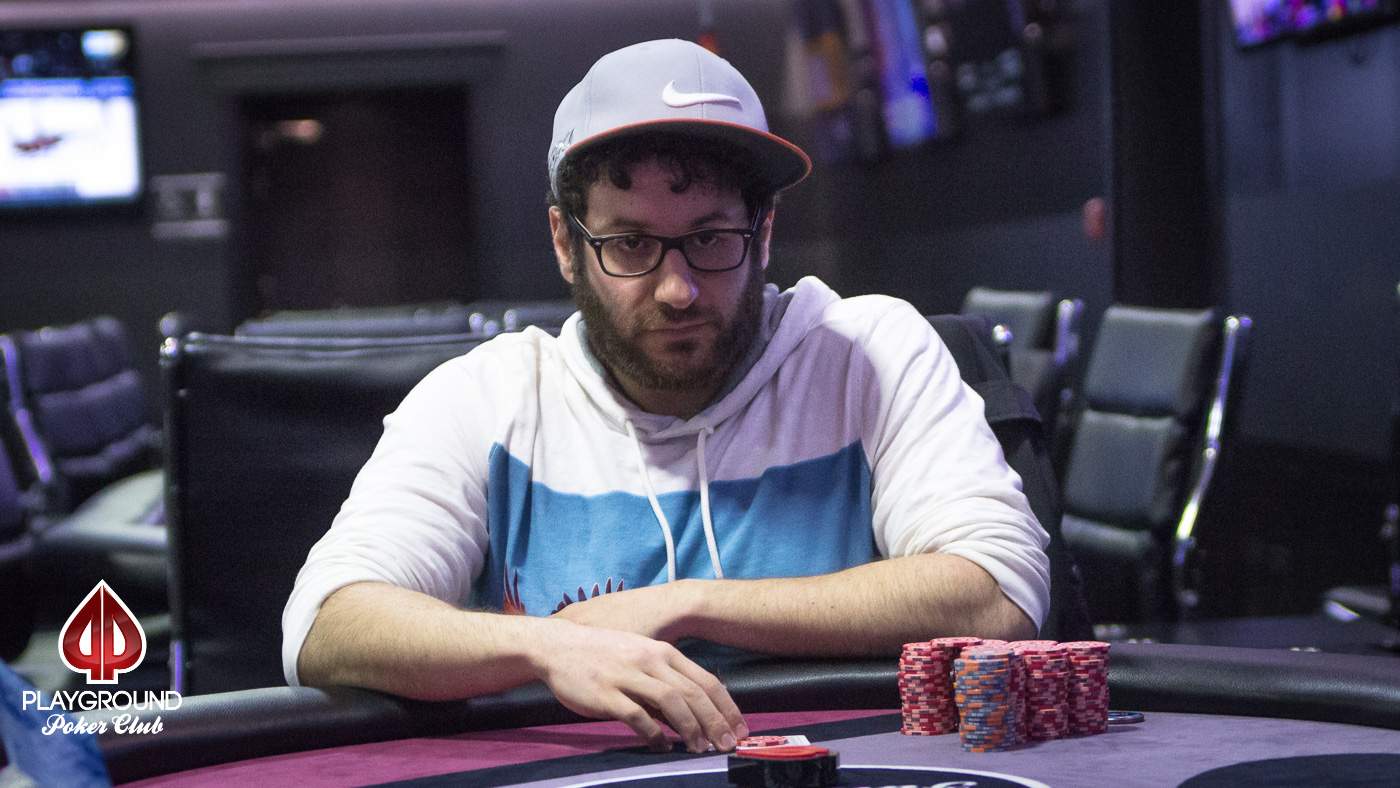 Last hand of play: