Event #6 in the 2018 Playground Winter Festival was a $50 + $10 + $50 NL Hold'em 50/50 Bounty tournament that attracted a solid 115 players, generating a "traditional" prize pool of $5,577.00. The prize pool also included one $50 Bounty chip per player, but the distribution of bounty chips is not tracked.
The day proved to be a long one and featured several huge chip runs by players along the way, but there was one player who was among the leaders throughout the day: Paul Brunet. He was in the first leaderboard after just 4 levels of play, and stayed near there all the way to the final table.
At that time, Alain Lavoie was among the small stacks on the table, but after some favourable hands, Lavoie found himself at the top of the heap, playing heads up against Jean-François Santerre. Santerre's journey was a little more direct – he was under the radar for much of the day, but as the tournament got deeper he chipped up considerably to the point that he was the chip leader with 7 players remaining.
In heads up play, the two players were even for a while, but then Lavoie managed to win a few consecutive hands – one in particular made Santerre a big underdog… and then the final hand. Lavoie limped, prompting Santerre to shove all in and he found the call. The cards were turned over and Santerre was dominated.
Lavoie:



Santerre:


The board ran out and didn't hit either player:





and Lavoie was the champion!
Champion of Event 6: Alain lavoie – $1,357.00 and the Champion's Trophy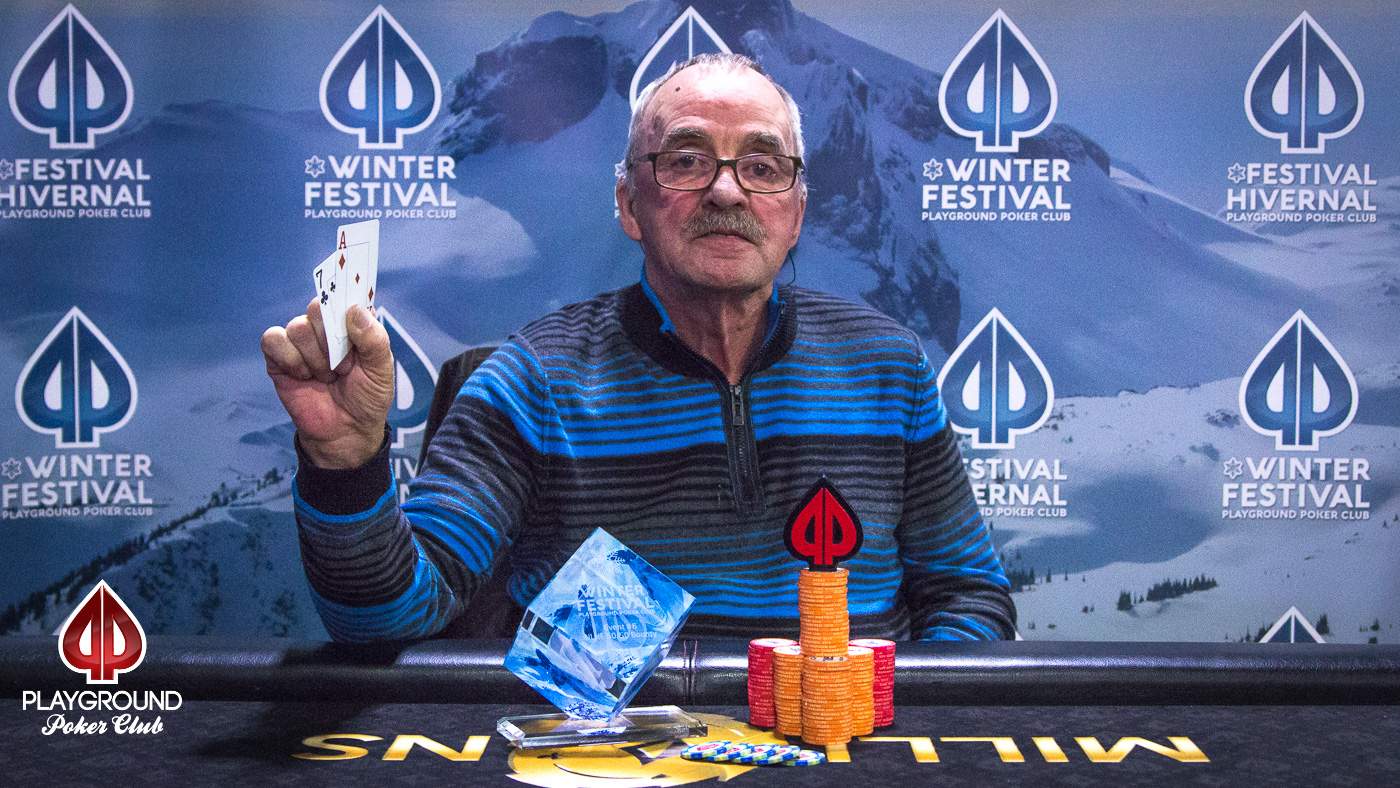 Runner-up: Jean-François Santerre – $1,035.00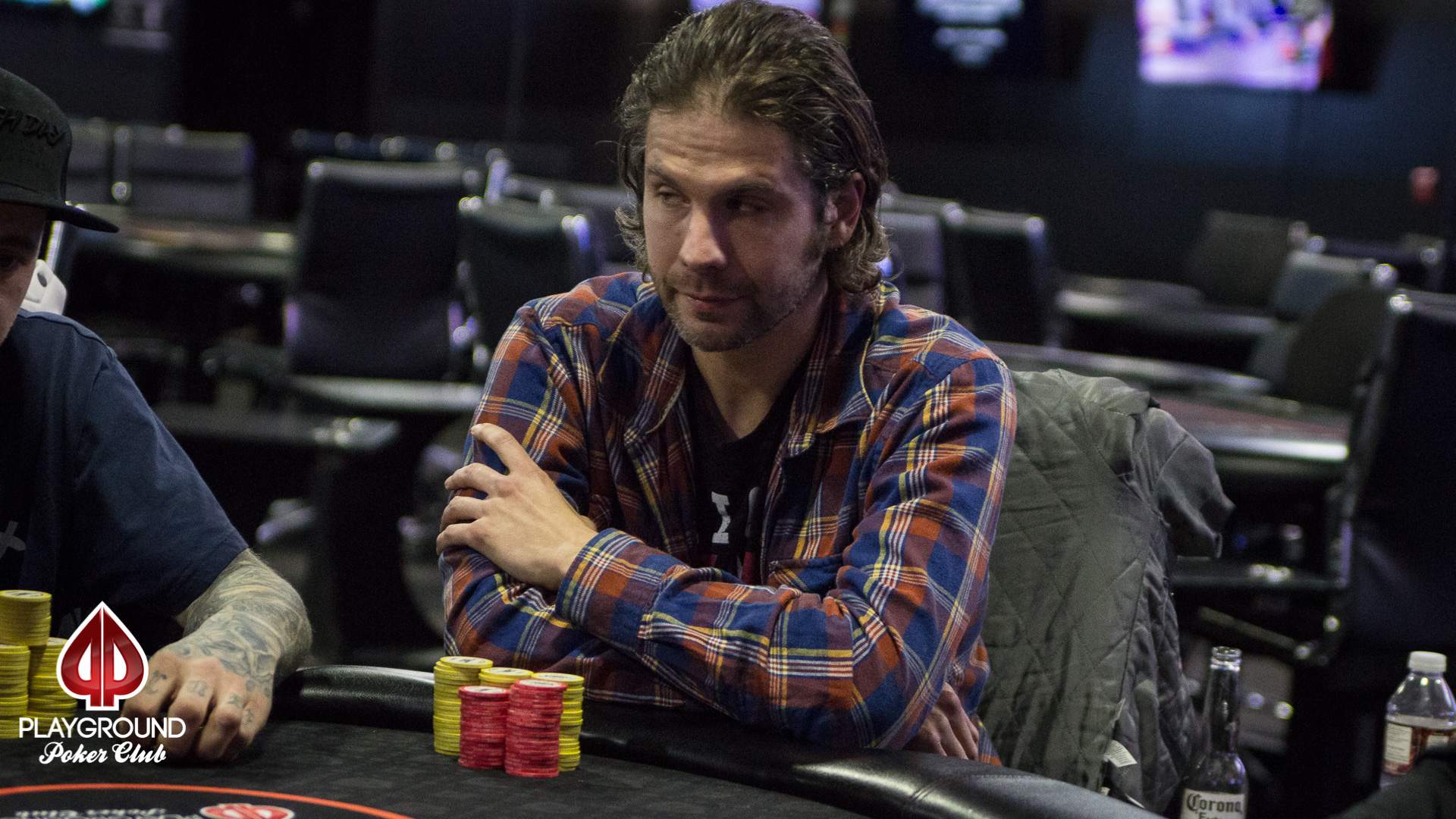 Last hand of play