Event 3 was the first 1-day Event in the Winter Festival 2018. It was a $150 + $30 + $150 NL Hold'em 50/50 Bounty, a formula that is most appreciated by our pool of players. The $30,000 guaranteed boasted by the house was easily met by the 149 players that showed up.
All evening, bounties were hunted and collected, and some finalists displayed their kills with pride. Patrice Primeau, who led through in-money play, kept his on his stack, as if to show where his chips came from. Primeau was very nicely stacked all the way to 3-handed play, but then Ian O'Shaugnessy came for him. The pressure was palpable, and soon enough he was leading the Event. Then he flopped a nut straight against Primeau's open-ended.
Patrice Primeau:



Ian O'Shaugnessy:


Board:





The chips went in on the turn, and Primeau couldn't find a chopping queen. O'Shaugnessy was now the overwhelming chip leader, and although he lost a flip to Giovanni Giannitti on the following hand, the next one spelled Giannitti's elimination in 2nd place. Giannitti raised to 225K, and that bet was met by a shove. Giannitti called (full hand pictured below).
O'Shaugnessy looked like the most comfortable hunter on the final table, and as soon as he found an ace on the river against Bob T to save his tournament life, he never looked back.
Congratulations!
Event 3 Champion: Ian O'Shaugnessy – $5,269.00 and the Champion's Trophy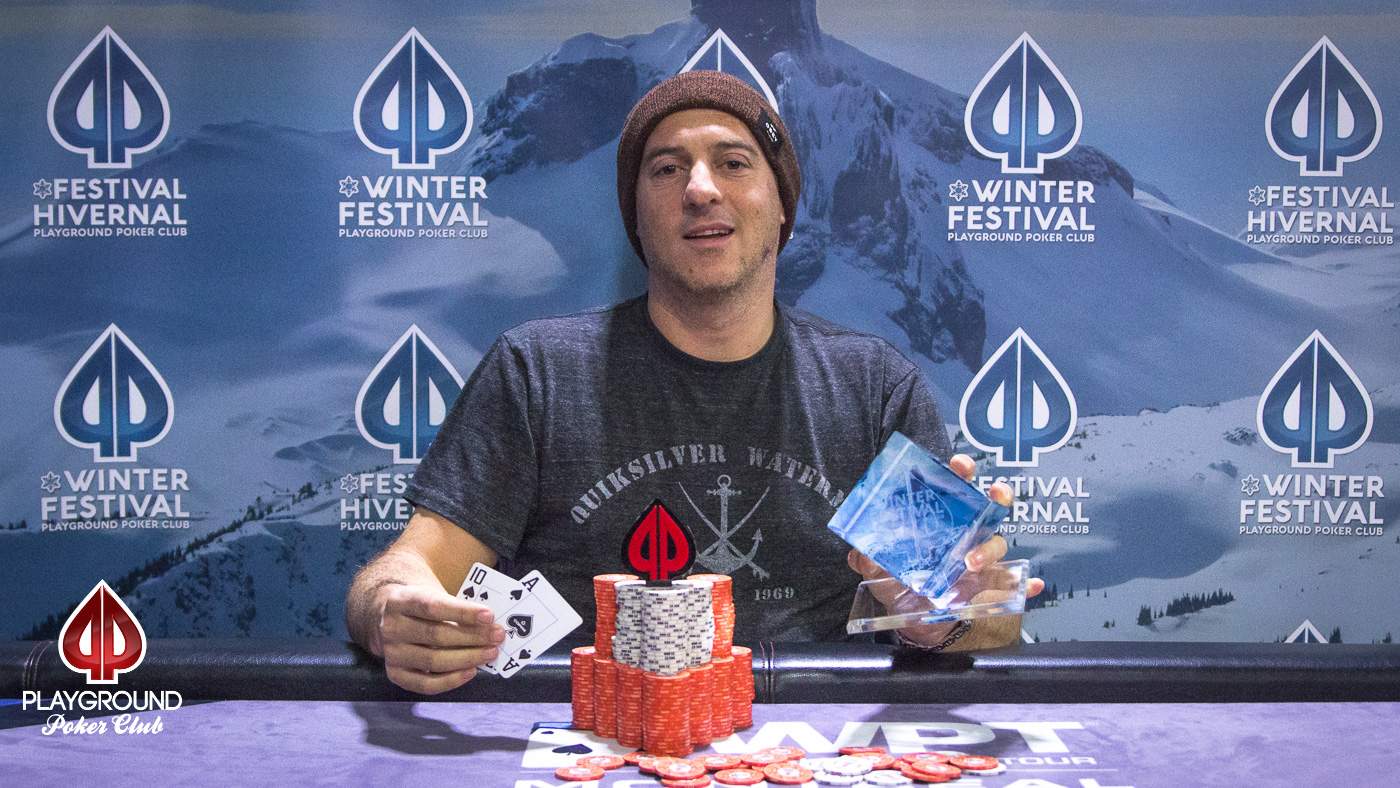 Runner-up: Giovanni Giannitti – $3,910.00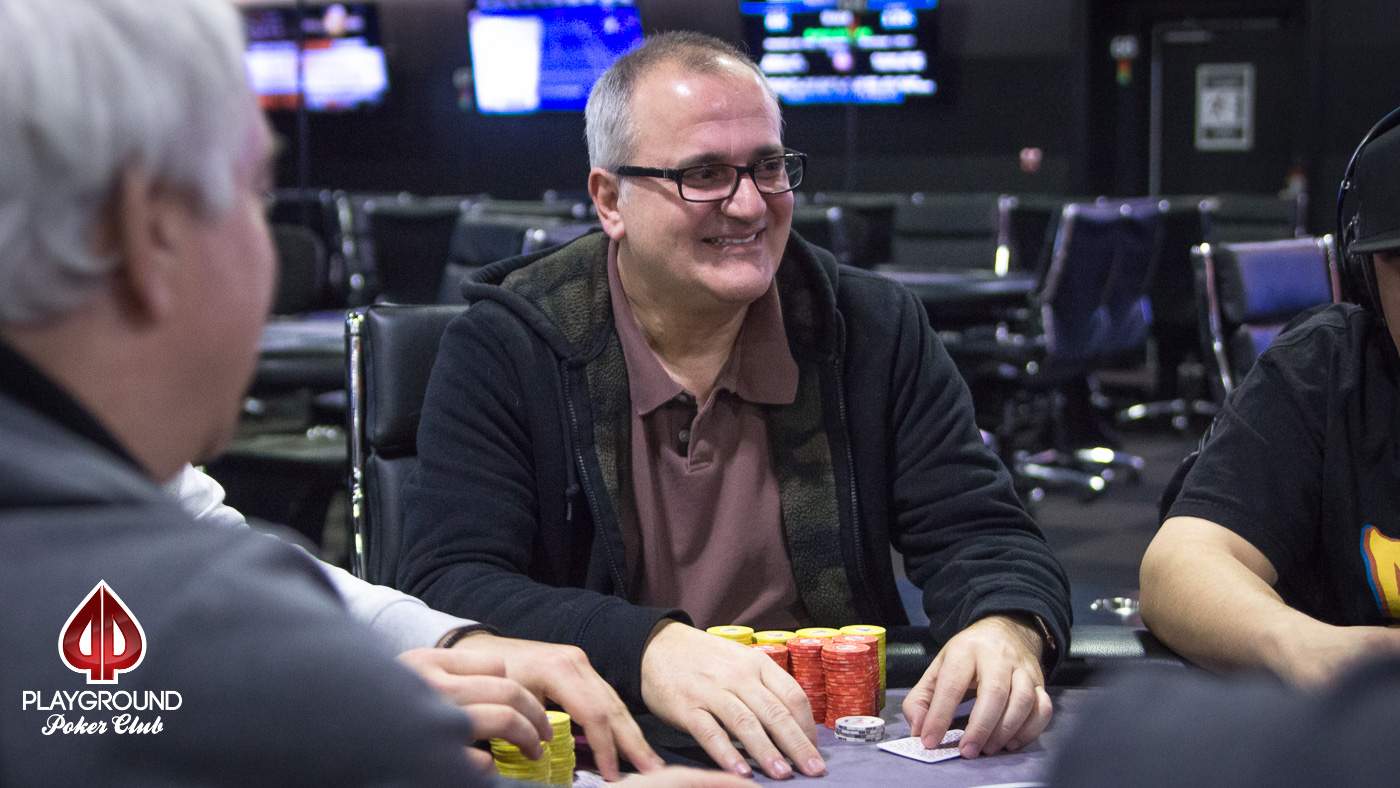 3rd place: Patrice Primeau – $2,950.00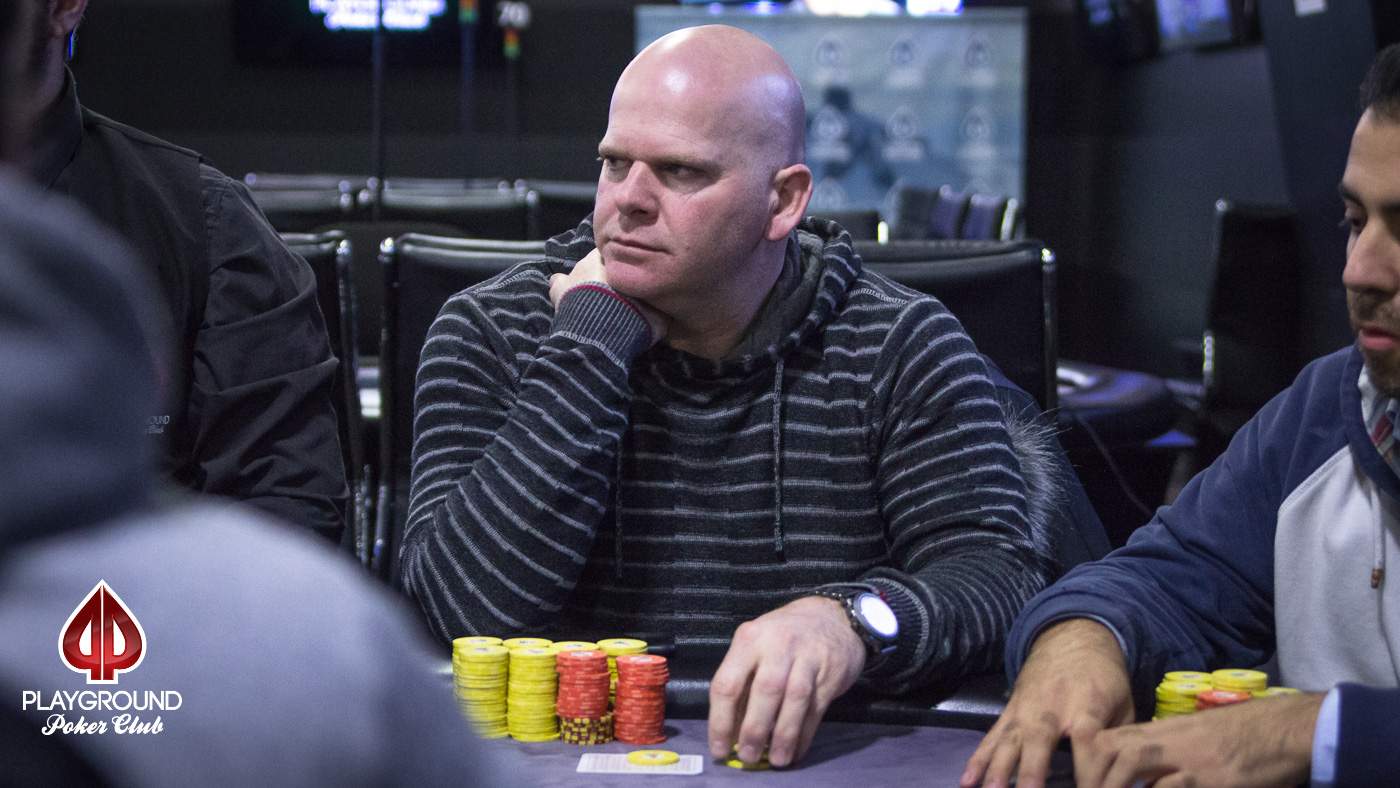 Last hand of play: