After only a few hands of heads up play comprising no major shifts in the chip distribution, Jason Mottershead has won The Crazy $80, Event #2 in the 2018 Playground Winter Festival.
Both heads up players – Mottershead and Francis Dery – played a model final table; indeed, a fantastic final three tables. Both players were driving the action, making the plays, bringing the game – and it served both of them well all the way along as they were both able to chip up in bursts by eliminating others and staying out in front of the ever-growing blinds as the day wore on.
The final hand was pretty standard stuff. Francis acted first in the button/sb and chose to open shove his


. Jason looked at his cards and very calmly and quietly uttered the fateful word: "call". He flipped over


– and both players waited for the flop.
Flop:



Something for both players, but only the most optimistic would be overjoyed to have caught the

on that board. And such optimism would have been misplaced – the turn was the

and the river a meaningless

. Jason Mottershead had won.
A word about Jason Mottershead. He has been visiting Playground Poker Club for festivals since the very beginning, and has had countless Day 2 qualifications, deep runs in single-day tournaments, and otherwise dominating performances. However, until today, he had never actually won a festival event at Playground Poker Club. So a little extra dose of congratulations are in order!
Event #2 Champion: Jason Mottershead, $3,900.00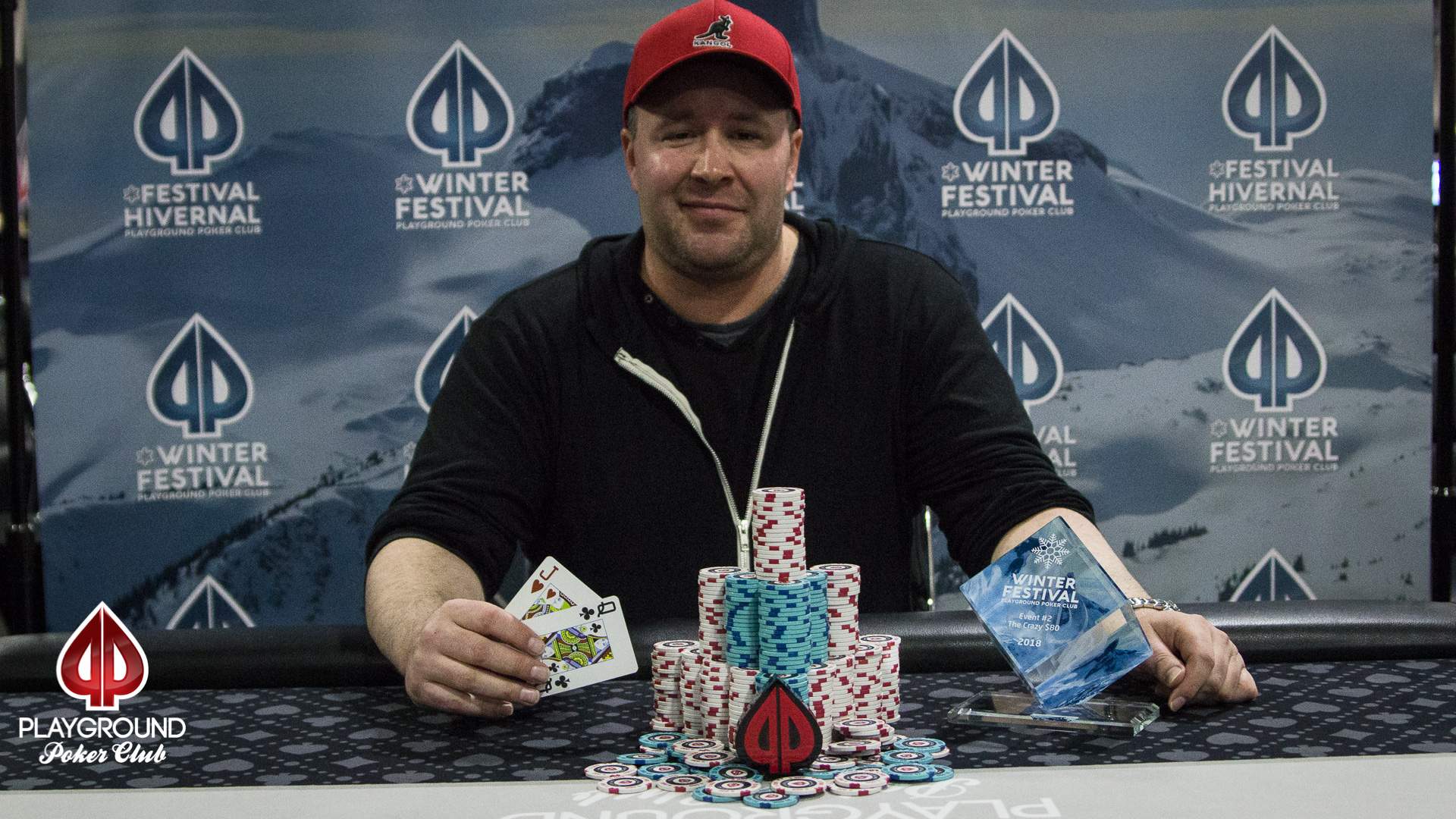 2nd place: Francis Dery, $2,900.00
Final hand of play in Event #2