Event #15 of the Winter Festival, the $220 Deepstack Turbo, drew 115 entries. Given the turbo structure, it's no surprise that it led to fast play as the early levels of the tournament saw a steady stream of bustouts. The players came ready for the dynamics of a turbo tournament, and they did not let opportunities to gather chips pass them by.
Even though the eliminations came at a steady clip, no one player built a dominating stack. Many players rose well above the chip average, but no one was able to separate themselves from the field for long; the chips moved from one player to the next as the blinds crept up.
Play slowed down significantly once two tables remained and the money bubble was in sight. The players agreed to a deal when 14 players remained to pay a "double bubble" so the thirteenth and fourteenth place finishers would have something to show for their trouble. This deal opened the floodgates and several players hit the rail in short order. Another deal put the brakes on the action once again at the final table. The top seven finishers agreed to an ICM chop when the amount of the big blind approached the value of a starting stack. Once that deal was concluded, there was a pre-flop all in on virtually every hand. With the exception of a handful of folds, the flips continued until only our champion, Nicholas Soller, remained.
Event #15 Champion: Nicholas Soller – $$3,320.00 and the champion's trophy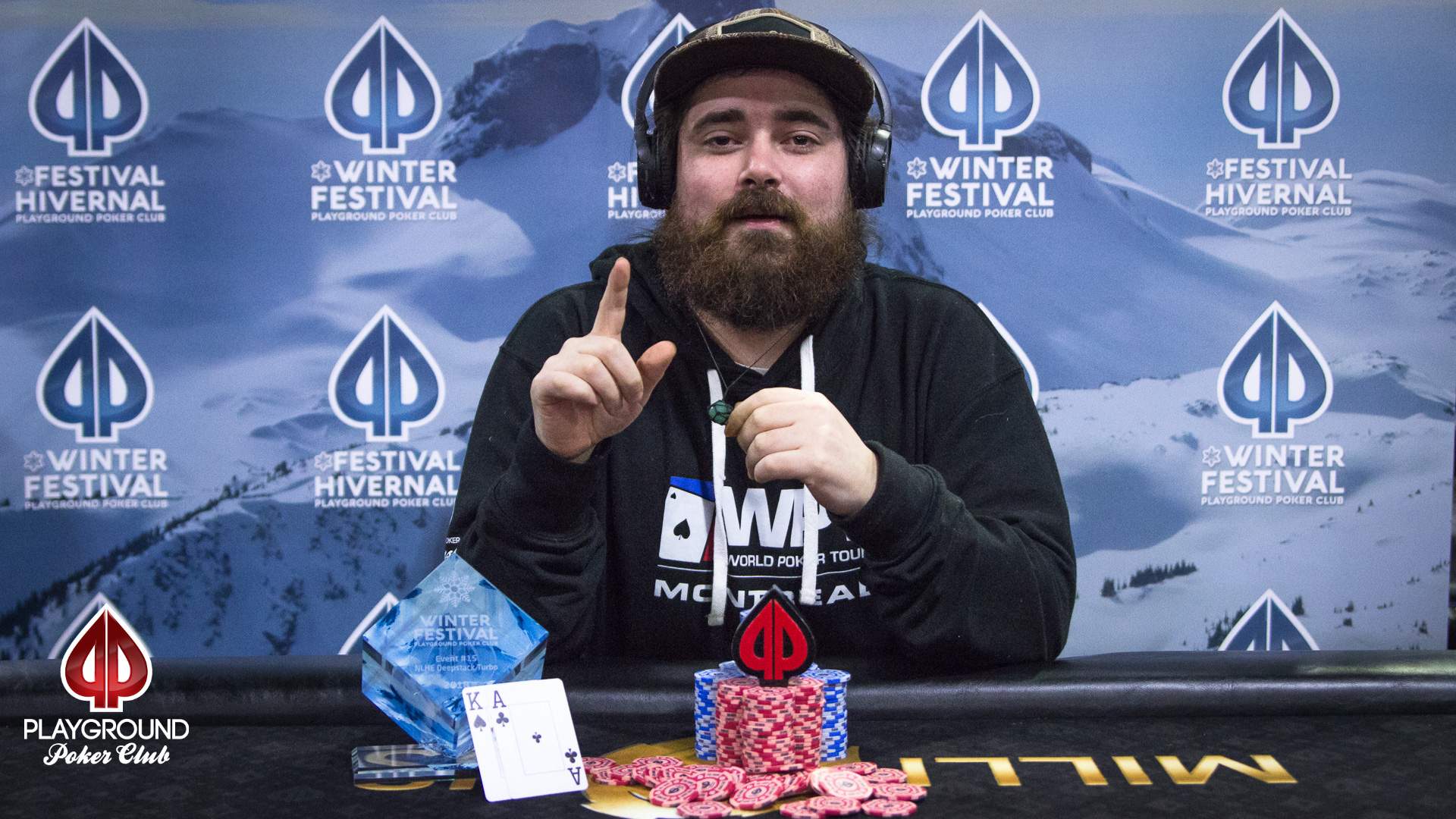 Runner-up: Daniel Briand – $1,980.00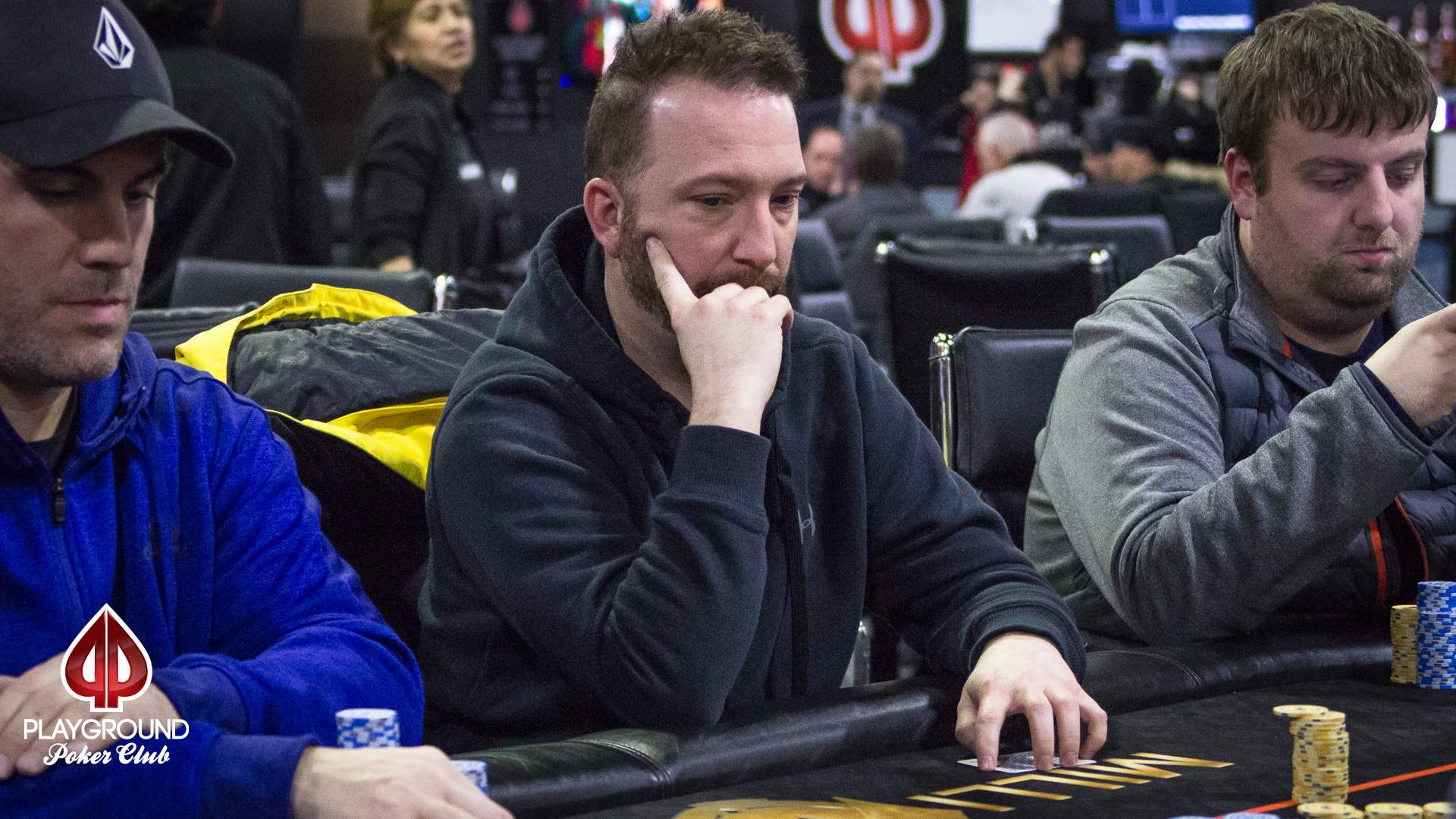 Last hand of play: